Maxime Cressy is a French-American. In May 1997, Cressy was born in Paris. At age 4, he began playing tennis, and at age 12, he began training at CREPS PACA – Saint Raphael-Boulouris. A renowned tennis training facility, with the French federation. The young athlete has made a lot of money and acquired a reputation via his career. Maxime Cressy's net worth is $200,000.
On the ATP Challenger Tour, Cressy has won 3 singles championships and 2 doubles championships. Prior to 2018, Cressy represented his native France in international competitions. 
He currently stands in for America. Most people recognize him for his powerful serves and volleys. The young athlete Maxime Cressy has benefited financially and professionally from his career making a great amount of net worth.
Maxime Cressy Net Worth 2023
| | |
| --- | --- |
| Full Name | Maxime Cressy |
| Profession | French-American professional tennis player |
| Height in cm and meter | 198cm or 1.98m |
| Height in feet inches | 6 feet 6 inches |
| Weight in Kg | 91 kg |
| Weight in IBS | 200 Ibs |
| Date of birth | 1997-05-08 |
| Age | 26 years |
| NetWorth | $200,000 |
| He Plays | Right-handed (two-handed backhand) |
Maxime Cressy has played professional tennis for a relatively short time. The fact is that he has made a considerable sum of money in his brief career. His winnings were reportedly at $249,677.
Most tennis players have sponsorship agreements off the court, which contribute to their additional financial resources.  He is estimated to have a net worth of $200,000.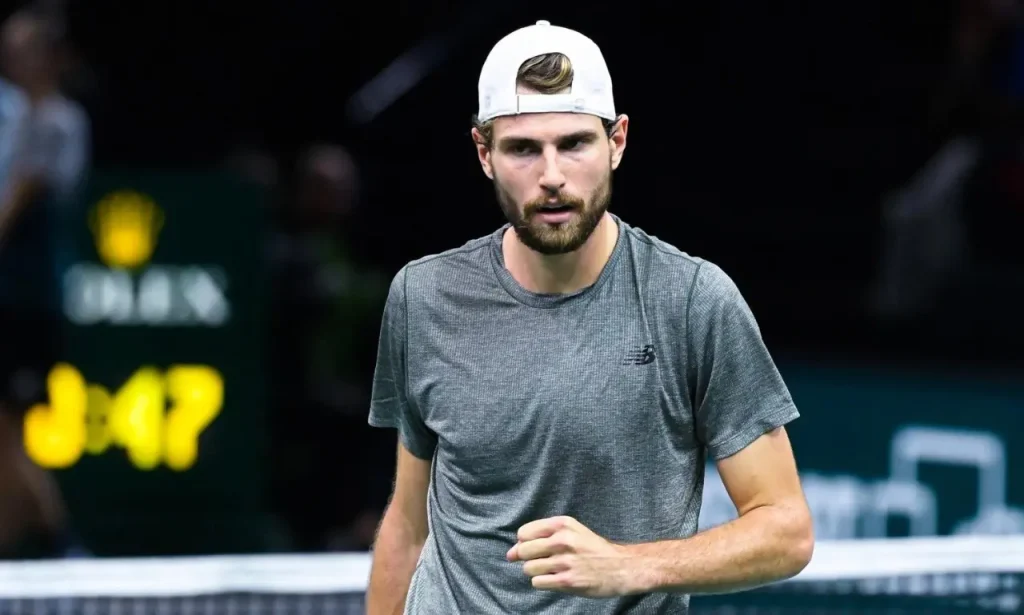 Family
Leslie Cressy, a former USC volleyball player, and Gerard Cressy the parents of Maxime. Frenchman Gerard has always encouraged his kid to pursue a tennis career. Jonathan Cressy and Mathiew Cressy are Maxime's siblings.
His original plan was to become a Trojan like his mother and brother, but fate had other plans for him. When Maxime Cressy was just four years old, he started playing tennis. 
The young Maxime began practicing with his brother and hitting tennis balls against walls with his racket. Eventually, this led to a promising youth tennis career in France. That resulted in sponsorship deals with Wilson Sporting Goods for the 9-year-old Maxime Cressy. He quickly rose to the top of France's young players.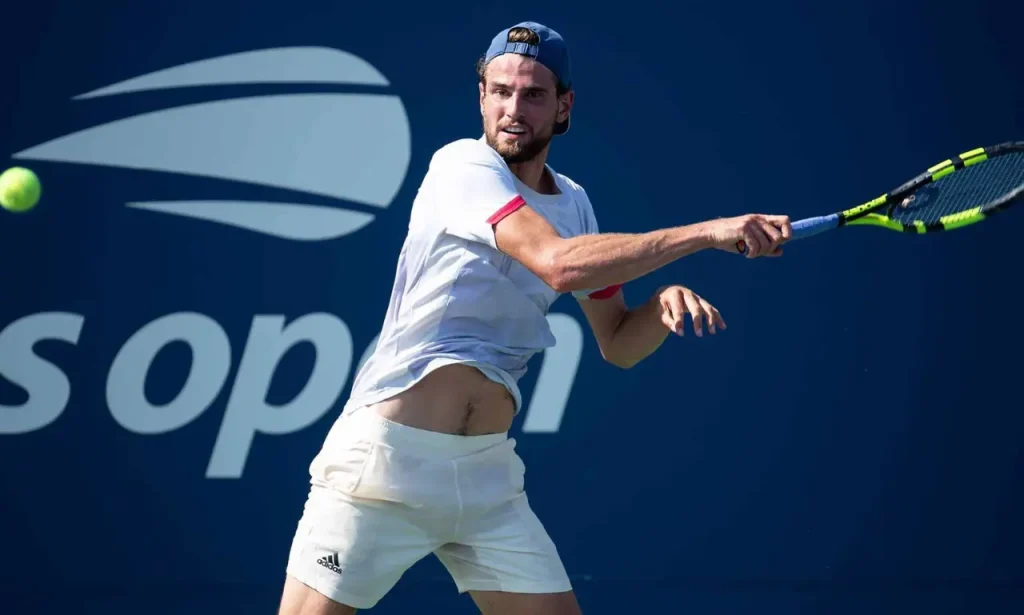 Cressy moved to Ojai, California, during his senior year of high school to meet with college recruiters. He was a five-star recruit and the Tennis Recruiting Network's 22nd-best high school player in the 2015 class.
He was offered seats on teams at universities like USC and the University of Michigan.
Career
Maxime represented UCLA in tennis from 2016 until the end of his undergraduate studies. He recorded a 26-0 doubles record in 2019. After their senior seasons, the No. 1 doubles and No. 17 singles players in the nation. They were both named All-Americans.
He has a 40-25 record on the ATP Challenger Tour. Going 14-6 in 2020 while winning the championship in Drummondville, Canada. He amassed 7 victories in as many days to win the first Challenger title in Cleveland, Ohio, USA in 2019. 
2019 Newport and 2019 US Open doubles matches were played. He plans to play his first tour-level singles match as WC at the 2020 US Open.
Cressy won her match against Taro Daniel at the 2021 Australian Open to advance to the second round.  After earning a spot in the main draw. After losing to sixth-seeded Alexander Rublev in the second round, Cressy's tournament run finally ended once more. Cressy lost in the second round of the 2021 US Open.
Wife or Girlfriend
In contrast to the famous athlete, Maxime is a low-key someone who has kept no information about his personal life. In addition, he hasn't been seen with any women who are thought to be his girlfriend.
And there are no reports in the media or public indicating his relationship status. Additionally, all of the images on his social media accounts, including Twitter and Instagram, are of him playing tennis.
Height
He is listed as 6'6″ on the ATP Tour and 6'7″ on his college biography. In either case, he is a very tall man. He is a right-handed player (two-handed backhand). Cressy, who stands at 6-foot-6, is a tennis player that only the present period could develop.  He can serve at speeds of up to 130 mph.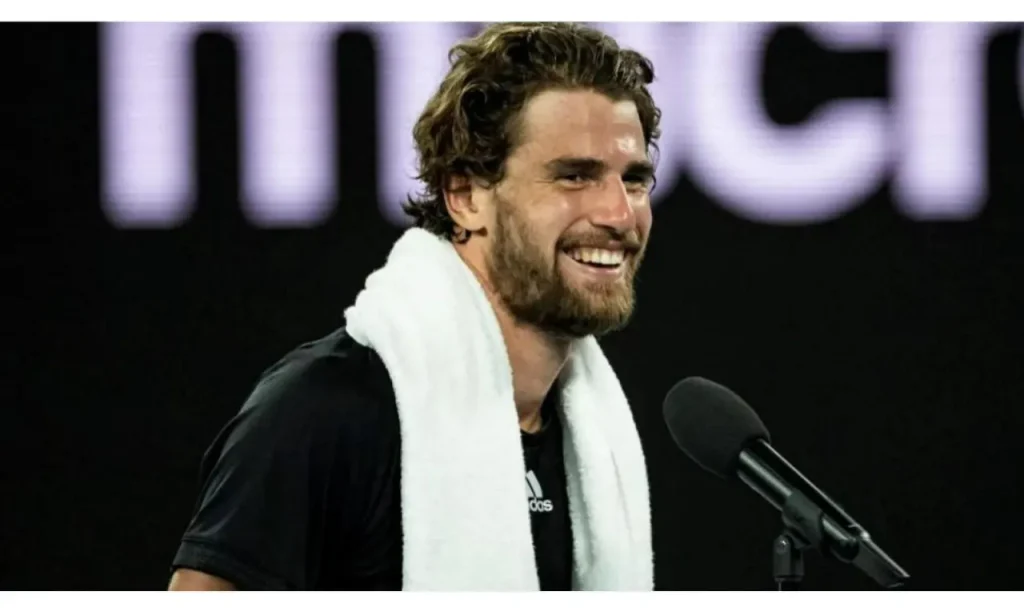 Endorsements
With New Balance, Cressy has a sponsorship deal for apparel and shoes. On the court, he had previously worn Adidas apparel and footwear. It's unknown whether Adidas still sponsors him. Sometimes lower-ranked athletes use their own money to pay for name-brand clothing. Cressy and Babolat have a sponsorship deal for racquets. The Babolat Pure Aero is the racquet of his preference.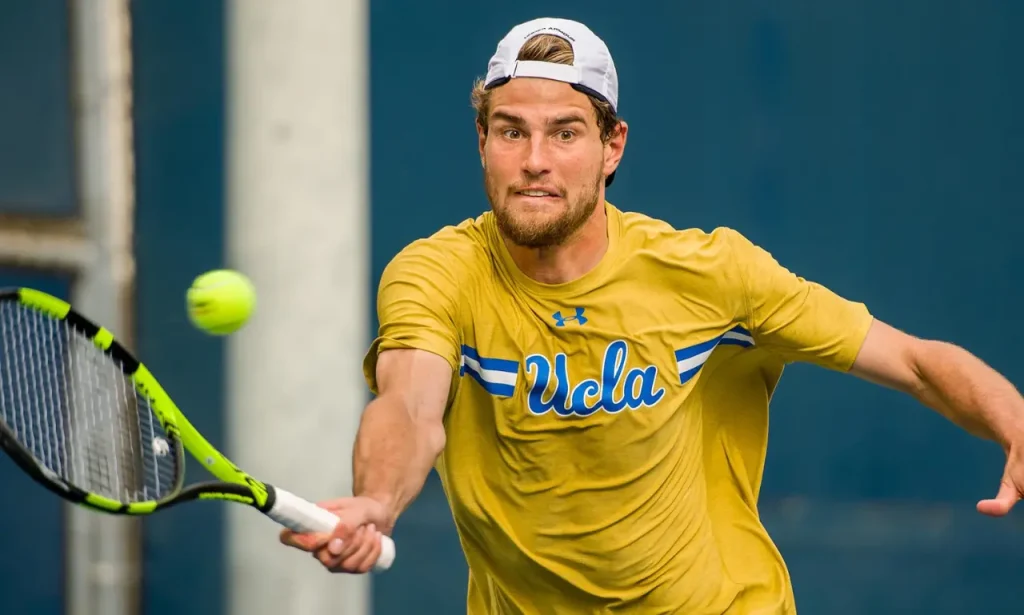 Social Media 
He is well-known on social media platforms including Instagram, Facebook, Twitter, and YouTube, among others.
He is an active user of Instagram, posting Story Highlights, images, and advertisements for his most recent projects and efforts.  On Instagram, Maxime Cressy has long been one of the most well-known figures.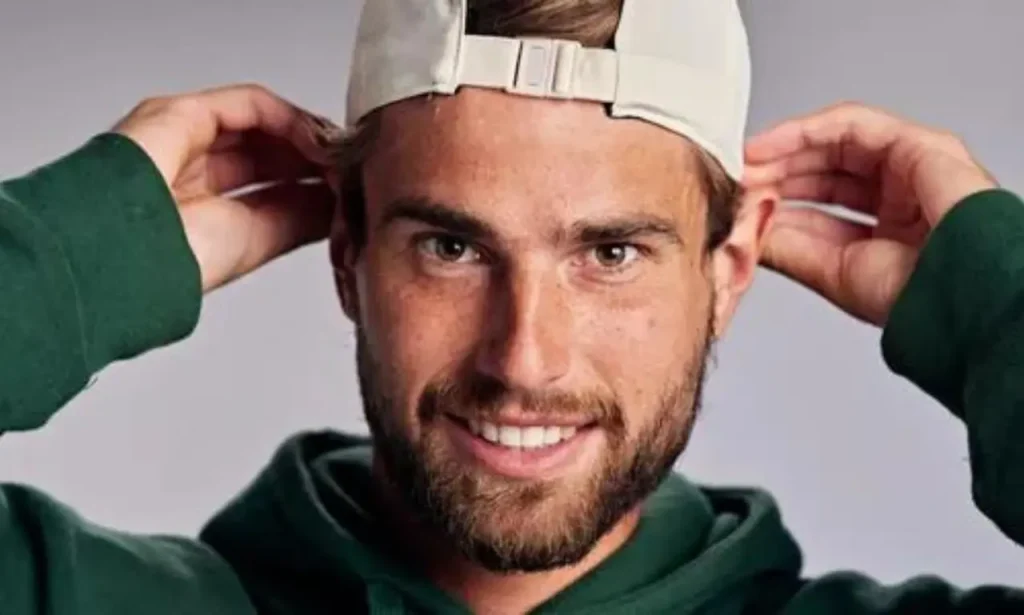 Selfies, normal life updates, and footage make up the majority of his Instagram feed. Maxime Cressy maintains collections of Story Highlights from his travels throughout the world. He uses Instagram with the username @maximecressy. He has 22.9k followers there.
FAQ'S
Did Cressy Win His Tennis Match?
Maxime Cressy, the fourth seed, defeated fellow American John Isner 6-2, 4-6, 6-3 on Saturday. To advance to the Hall of Fame Open final.
Where is the Maxime Cressy House located?
Cressy owns a luxurious home in Hermosa Beach, California.
What Is Maxime Cressy's Age?
Maxime Cressy is currently 26 years old.
How Much Money does Maxime Cressy Have in His Bank Account?
Maxime Cressy has an estimated net worth of $200,000.
Conclusion
Maxime Cressy is an American professional tennis player. He is considered one of the best players of this time. He keeps his personal life confidential because he is a private person. He is well-known and well-liked in the tennis community. Maxime Cressy has amassed a considerable sum of net worth thanks to his tennis career. With his parents and siblings, he is leading a contented life.