A professional tennis player from Australia, Nick Kyrgios made headlines in 2014 when he defeated Rafael Nadal. And advanced to the Wimbledon quarterfinals, being the first male newcomer to accomplish so since Florian Mayer in 2004. Since then, Kyrgios has grown in popularity as one of Australia's top tennis players thanks to his on-court theatrics and off-court bad-boy antics.
Kyrgios has a robust and aggressive style of play. His serves have a top speed of 220 Kmph. The audience always enjoys watching the Australian play, especially with his theatrics and a short fuse. Because of the matches' high level of entertainment, he is referred to as the "box office."
The erratic athlete has endorsement agreements with numerous businesses. The likes of Yonex, Nike, and Beats are examples of this making Nick Kyrgios Net Worth, is $15 million (USD). However, due to Kyrgios' 2015 scandals, the underwear company Bonds cut ties with him.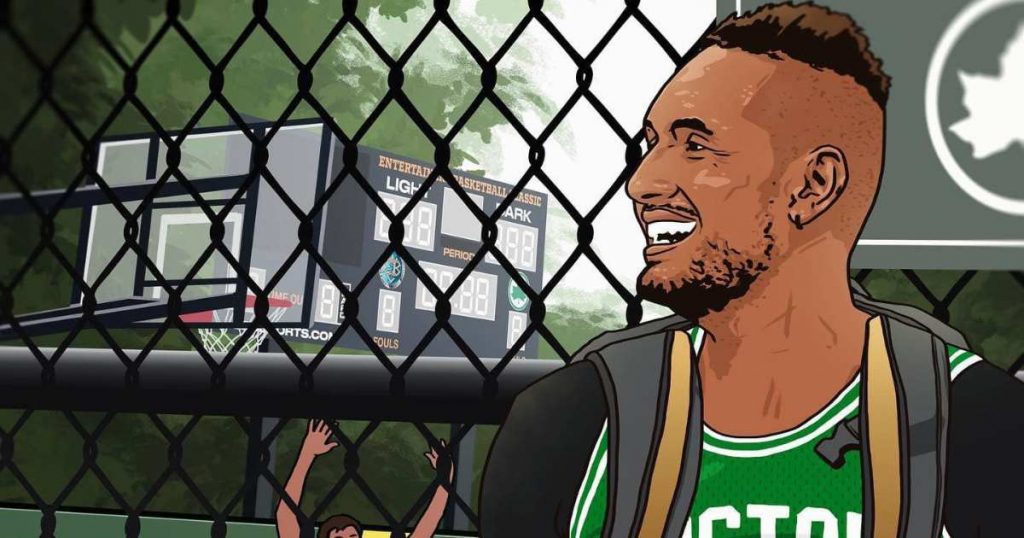 Because of his combative personality, Kyrgios' name has frequently been linked to controversy. He has also admitted outright that he "does not love tennis" and is not as committed as the top players. He's also been accused of tanking. And in 2017 he admitted to doing so in at least 8 professional events because "he'd rather be doing something else."
His monthly pay at the moment is roughly $1 million. Tennis player Nick Kyrgios has a net worth of $15 million (USD).
Nick Kyrgios Net Worth 2023
Australian tennis player Nick Kyrgios. Nick turned professional in 2013 and achieved his highest ATP rating as the 13th-best singles player in the world in 2016.
The 27-year-old splits his time between Canberra and Sydney. He has earned millions in prize money and endorsement deals with sports brands thanks to his stellar match record.
Here is all the information you require regarding Nick Kyrgios's net worth, and earnings in 2023.
Nick has received a total of $11,823,860 in prize money from his singles and doubles competitions. In reality, $2,417,829 of the total was received just in 2022. Additionally, Nick receives sponsorship from well-known companies like Nike, Yonex, and Beats, which adds to his financial success.
According to The Tennis Time, Nick Kyrgios's net worth is thought to be over $15 million. It's understandable why the tennis nut's net worth is so high with seven ATP titles under his belt.
Nick has actively worked to give back in the past. In 2020, he began a fundraising campaign in which he committed to giving $200 to the bushfire appeal, a fund established to aid the communities impacted by the Eastern Victorian bushfires in 2019 and 2020, for each ace he served that summer.
Family of Nick Kyrgios
Giorgos Kyrgios, Nick's father, is Greek, and Norlaila, his mother, is Malay. Nick Kyrgios was born on April 27, 1995, in Canberra, Australia.
His mother is a member of the Selangor Royal Family. Although she gave up her royal title when she moved to Australia in her twenties. Before deciding to play tennis full-time, Kyrgios played basketball.
The Grand Slam of Nick Kyrgios
Despite reaching nine ATP finals and winning six ATP championships. Including a Masters 1000 final at the 2017 Cincinnati Masters, Kyrgios has yet to establish himself at a Grand Slam tournament.
Despite playing on the circuit for ten years. The 27-year-old advanced beyond the quarterfinal of the "big four" at the SW19 event earlier this year.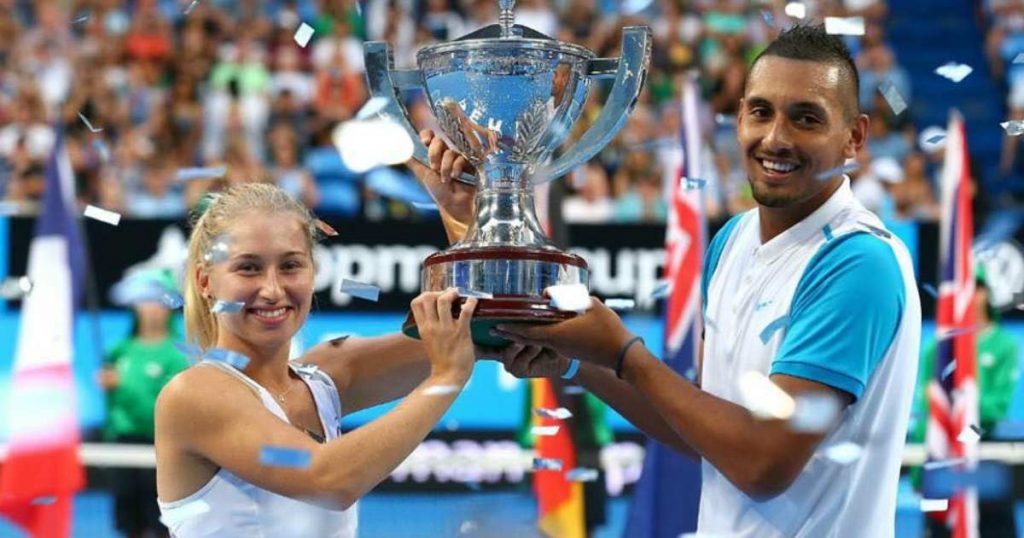 In 2015, Kyrgios also advanced to the quarterfinals of his home tournament, the Australian Open. But before this year, he had never advanced past the third round of either the French Open or the US Open.
In men's doubles, he has also been successful, having won the Australian Open earlier this year with fellow countryman Thanasi Kokkinakis.
Brand Alliances and Endorsements with Nick Kyrgios
Because of his exciting matches, Nick Kyrgios is well-known. Over the course of his professional career, he has worked with numerous brands. However, other businesses, like Bonds and Malaysian Airlines, canceled their agreements with him as a result of the controversy. Nike, IMG, Yonex, Beats, and Global Sporting Connections are some of his current sponsors.
Nick Kyrgios Charities
Nick Kyrgios established the NK Foundation. The purpose is to make it possible for disadvantaged kids to pursue their sports dreams without being constrained by a lack of resources. Nick remarked, "For the first time, I feel like there is a cause for me to be doing what I'm doing."
Coaches of Nick Kyrgios
Surprisingly, Nick Kyrgios hasn't had a coach since he first joined the team in 2012–2013.
It would be a catastrophe otherwise, but I just don't think a coach is ready for me. It is too late for a coach at this point in my career because my paths have already been established. To be honest, I just don't like to listen to advice," Kyrgios remarked about his decision.
Investments Made by Nick Kyrgios
Kyrgios not only invests in the online platform but also founded the sports athlete media company PlayersVoice. In addition, he co-hosts the No Boundaries podcast with Alexander Babanine, another ATP player.
Nick Kyrgios' Girlfriend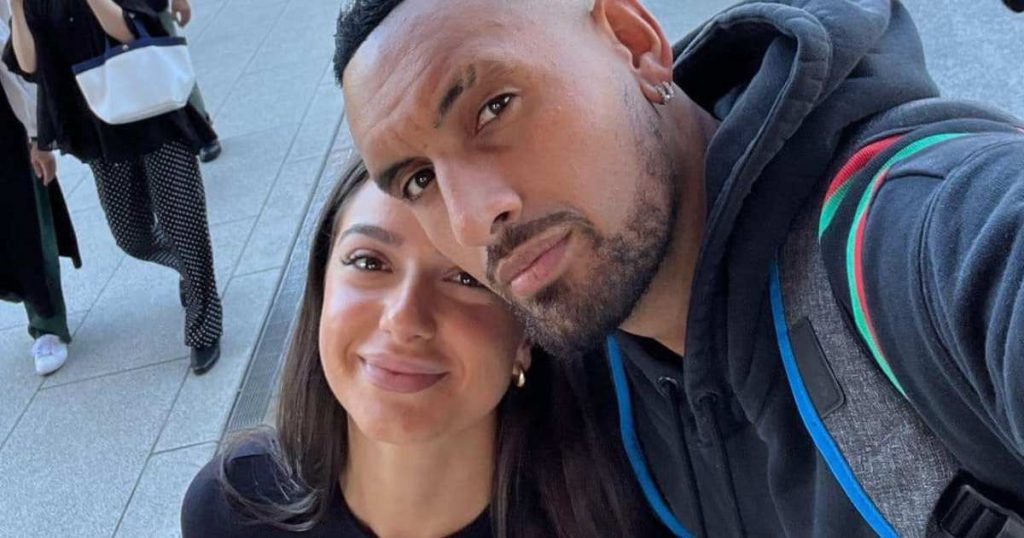 Costeen Hatzi is Nick Kyrgios' current girlfriend. She blogs for herself and is an Australian model. Before 2022, the two began dating and made their romance public during their new year's celebrations. During his Australian Open 2022 preparations, the two were seen together. And Hatzi was there for all of Kyrgios' competition matches.
FAQ's
What is Nick Kyrgios's net worth?
There is $15 million in Nick Kyrgios's net worth.
Does Nick Kyrgios have a spouse?
 He is not wed, but he is dating Costeen Hatzi.
Where is Nick Kyrgios' residence?
The home of Nick Kyrgios is in Canberra, Australia.
What exactly is Kyrgios accused of?
The alleged incident in December 2021 where Kyrgios reportedly "grabbed" Chiara Passari is the basis for Kyrgios' charges.
Conclusion
Australian tennis player Nick Kyrgios gained significant recognition as a gifted and engaging player after going pro in 2013. Rafael Nadal, Roger Federer, and Novak Djokovic are just a few of the best players he defeated in significant victories. When he and his teammate Thanasi Kokkinakis won the doubles match at the 2022 Australian Open. Kyrgios won a Grand Slam. However, Kyrgios occasionally received backlash for his conduct on the court and lack of sportsmanship.