When we play tennis, we mainly consider the other aspects like tennis shoes and tennis equipment. We mostly ignore tennis socks, and tennis shoes take away all the highlights. A nice pair of tennis socks will guarantee that you spend your time on the court with ease and comfort. They allow you to focus on your game rather than being distracted by foot pain. Socks are very vital in tennis since there is so much mobility.
Most tennis players would agree that regular socks aren't up to the task of a high-intensity match. They are not built for high-impact activities, no matter how comfy they are for day-to-day use or strolling around the home.
The friction, sweat, and exhaustion involved with high-intensity sports necessitate unique designs and materials, and no two players' tastes or anatomy are identical.
Best Tennis Socks You Can Buy Today
There are many tennis socks available on the market. A few of them are explained below.
1- Thorlos Tennis Crew Thick Cushion Socks:
---
Thorlos is a sock brand that is well-known among tennis players. Acrylic, nylon, and Spandex combine to create this ultra-thick tennis sock. The low-profile seam along the toe of the socks is intended to prevent friction and rubbing.
This crew sock has THOR-LON fibers for a pleasantly soft feel, superior durability, and moisture-wicking to keep your feet dry throughout lengthy tennis matches. It's designed to absorb as much impact as possible whether you're playing tennis, racquetball, or other court sports.
Thorlos have more padding across the toes for further protection when starting, stopping, pivoting, and moving across the court. The Thorlos put the cushioning beneath the heel and ball of the foot to the test in clinics to verify that it provided excellent protection. You may choose between four different lengths.
The fibers used are among the softest available, although padding is included for those who don't want to skimp on comfort. Everything from the low-profile toe seam to the strategically placed cushioning lets the foot move around freely.
---
2- NikeCourt Essential Crew Tennis Socks:
---
Nike is now the best firm in the world for socks. There are sock options for every athlete's style, and tennis is no exception. The NikeCourt Essential Crew Tennis Socks have a great fit and give just the proper cushioning for the activity. Nike Unisex Dry Cushion Crew Training Socks use Nike's Dri-Fit technology to efficiently wick away sweat, as the name implies. It also provides added Support by compressing the arch region.
Nike lives up to its superb reputation. They've reinforced the parts of the socks that are subjected to the most damage, allowing the socks to endure longer. In addition, the toe and heel portions are thicker than the rest of the sock without making it bulky. As a result, your socks are thicker and more durable.
It is largely synthetic and has only a small amount of cotton, making it extremely comfy and soft. You could see a few fuzz balls here and there, but not enough to be concerned about. They feel wonderful on foot for every sort of athlete, even though they only come in four sizes.
The socks are rather thick, yet they also manage to keep you cool. That's because of the breathable mesh on the top of the sock, which prevents things from overheating. In addition, Nike engineers all their socks to meet professional standards, so the materials utilized are second to none. Other Nike tennis socks are suitable, but this one gives the most cushioning. This is a good alternative for anyone who has trouble finding anything that works with cushioning.
---
3- Adidas Men's Athletic Cushioned Crew Socks:
---
Adidas is generally recognized as a prominent manufacturer of high-quality sporting products and footwear. Tennis crew socks from the brand include compression across the foot for extra support and a secure fit. While running or leaping, the Traxion lines in the heel give excellent traction and minimize slippage. In addition, the focused cushion zones in the toe, heel, and football provide you with a pleasant all-day wearing experience.
These socks are light and airy, which is ideal for running. However, competitive gamers and rapid movers will notice that a sock-like Thorlos will not last as long. You may make holes in the toe or ball of your foot. They are, nevertheless, reasonably priced. They are available in four colors: white, grey, and black.
The fact that these socks are so pricey is the major thing that bothers me about them. Of course, one pair costs more than $10, but it's a decent value for the money. If you're looking for a nice mid-range tennis sock from a well-known brand, I don't believe you can go wrong with this one.
This is an Adidas crew sock designed exclusively for tennis players' demands. On the toe, heel, and ball of the foot, there is targeted cushioning and compression, which aids in stability. In addition, the sock's leg has raised texture lines, and the moisture-wicking technology keeps you dry.
---
4- Prince Men's Quarter Performance Socks:
---
Prince is a well-known tennis brand with socks suitable for players of all ability levels. This pair of quarter-length socks are made of 96 percent polyester. Rubber and Spandex make up the remaining 4% of the total. These socks are available in sizes 6 to 12 for men's shoes. Their padded sole ensures a secure fit. A 100% money-back guarantee also backs these socks.
The toe seam is exceptionally smooth, reducing the likelihood of blisters after an extended tennis play. In addition, these socks have been meticulously developed to wrap around the foot to give the perfect fit without the risk of slipping during play.
These socks are slightly less cushioned and durable than others. In addition, the material is a tad thinner than that of comparable tennis shoes.
On this sock, Prince has found and applied the right thickness. It's thin enough to keep you comfortable when playing tennis in hot weather yet thick enough to protect your tennis shoes from moving or bunching up. Each set has six pairs, so if one wears out, you'll have five more to replace it with. This may be one of the most OK quality-to-price ratios available. It may be fragile in the lower toe area compared to other alternatives, but you do get numerous pairs in a pack.
---
5- Danish Endurance Performance Tennis Crew Socks:
---
With our organic cotton tennis socks in crew length, you can add some classic flair to your clothing. These performance crew tennis socks are ideal for everyday sports with attractive vintage style, mild cushioning, and breathability channels. The moisture-wicking tennis crew socks are constructed of high-quality organic cotton and include technological cooling lanes and targeted cushioning to keep your feet cool, dry, and comfortable during the game.
These Danish Endurance socks go above and beyond what you'd expect from sports socks. Sure, these socks have the airy and moisture-wicking properties of any decent sock, but they also offer more.
Consider the technological cooling channels, which keep feet exceptionally comfortable (and, more importantly, DRY) throughout the day. There's the padding that prevents blisters, and they're also stylish. But hold on! There's more! These socks are suitable for any sport and may also be used regularly.
They are designed in Denmark and then manufactured throughout Europe (Portugal, to be exact). As indicated by their OEKO-TEX standard 100 certifications, the socks are devoid of dangerous ingredients. Anders Hofman, a Danish Ironman athlete who has established a world record for the northernmost triathlon ever completed and will compete in an Antarctica triathlon in 2020, wholeheartedly endorses these socks.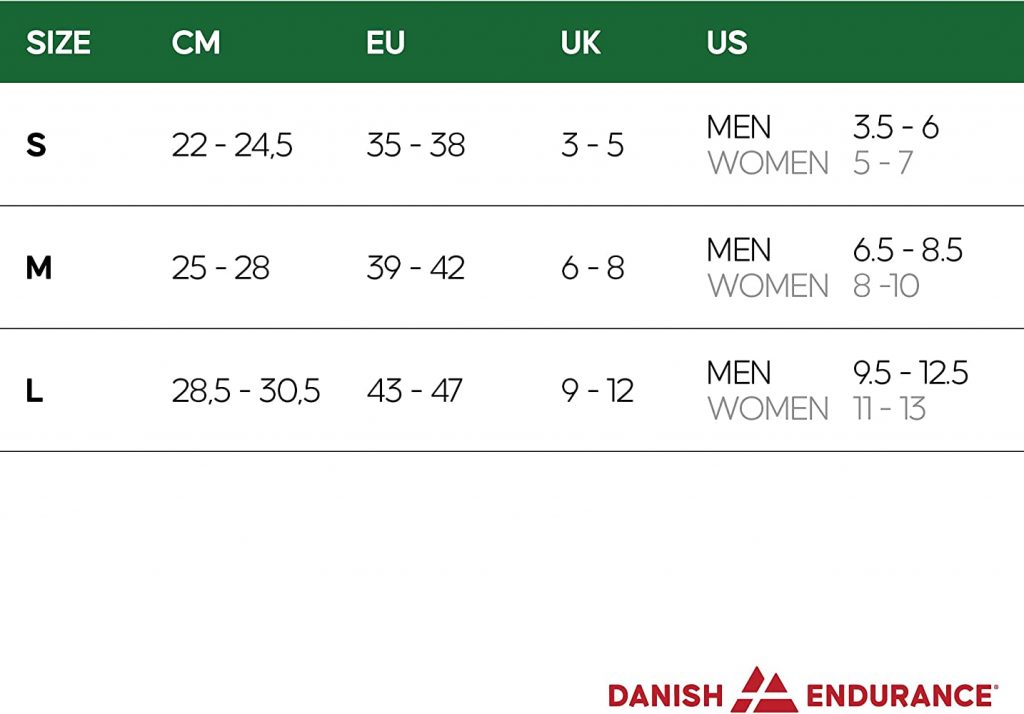 ---
6- Bell Women's Met My Match Tennis Socks:
---
These K. Bell women's novelty socks are a favorite. These fashionable no-show socks will look great in practically any shoe you own and after your feet are out of them. These women's low-cut novelty socks are made to be contemporary and fashionable so you can seem stylish even when you're not wearing shoes. For ladies, K. Bell's fashionable fashion socks are pretty comfortable because they are meant to be hidden in low-profile shoes. So allow your feet to feel free and comfy all day long when you wear K. Bell women's trendy socks.
K. Bell women's socks are composed of high-quality materials and will endure for a long time, even if you use them regularly. These charming novelty socks are made of high-quality materials that preserve their appearance wash after wash.
K.Bell's low-cut women's sports socks are incredibly adaptable and may be worn with shoes for a casual day out. They offer superb Support and enough cushioning and breathability to keep you comfortable during the game. So that you can play at your best on the court, the socks offer a comfortable heel tab and a reinforced toe region. In addition, the lightweight, moisture-wicking, and odor-free socks are made from a unique combination of polyester cotton and Spandex.
---
7- HUSO Performance Sports Ankle Compression Socks:
---
Huso's performance sports ankle compression socks are made of a unique combination of fabrics that includes 42% polyester, 38% nylon, 10% spandex, and 5% elastic and cotton. These socks are very comfortable, featuring compression from the mid-foot to the plantar fascia for excellent arch support. In addition, to reduce foot stress and possible abrasion, the heel cup is deep yet softly cushioned.
Performance fit for tennis, football, basketball, running, walking, standing, sitting, workouts, yoga, or sleeping. Every model is designed with technical, sport-specific features and constructed with specialized functional fibers that have been created through years of thorough study to improve comfort and performance.
It has a large heel cup to keep it from slipping down into your shoes and to keep it in shape. Inspected by hand each pair of socks is thoroughly examined for quality and functionality. Dri-fit fabric is a proprietary material that provides superior moisture management for your feet. Control of odor your feet could stink, but your socks will keep foul odors at bay. In addition, a comfortable, lightly cushioned heel and toe prevent abrasion and foot discomfort.
A comfortable, lightly cushioned heel and toe prevent abrasion and foot discomfort. Compression begins in the middle of the foot to help maintain the arch and plantar fascia. Reduced injuries include plantar fasciitis, shin splints, calf cramps, strained muscles, heel cup troubles, blisters, and blood pooling. You'll be able to perform better, recover faster, and improve your overall performance.
---
8- Crucial Compression Socks:
---
The Support is concentrated in the heel, arch, and ankle regions. The toe section is open, which may take some getting used to, but you can always wear another pair of socks over it. Even though it is intended to reduce inflammation, it is reasonably priced. It's also made to be breathable and long-lasting. This was developed to be easy on the heels and the pocket by Crucial Compression.
Some plantar fasciitis socks are very hot, tight, or thick. The Premium ComfortFlex design is meticulously stitched to give a lightweight, breathable fit that doesn't cut off circulation or hinder your movement. Easy to put on and wear all day with sandals, slippers, under socks, shoes, insoles, inserts, splint supports, orthotics, or orthopedic shoes.
Proven to help men and women with plantar fasciitis, arthritic pain, and arch, heel, and ankle braces at any time of day or night. Wear every day for subtle, constant compression or when your feet and ankles need a little more performance assistance. So grab a couple of pairs and reclaim your independence. Ideal for jogging, walking, working out, hiking, basketball, golf, tennis, and more!
To summarize, these socks are ideal for anyone suffering from plantar fasciitis or other disorders that cause edema. Unfortunately, others may not receive the same enjoyment from these socks.
---
9- Zensah Tennis Socks:
---
When playing tennis in the winter, you'll need a pair of socks that will keep your feet warm. Zensah's tennis socks are made of a Merino wool and nylon combination that keeps you warm and comfy. It provides warmth as well moisture-wicking characteristics and excellent breathability.
In addition, the thick cushioning and tailored padding in the heel and toe provide maximum comfort and shock absorption. These socks are also anatomically designed for the left and right foot, ensuring a perfect fit!
Some individuals prefer the tighter, cozier feel of compression socks during recovery runs or while tackling lengthy distances or trails with ground cover. These Italian-made socks don't have the same attractive patterns as the company's shorter-length socks above, but they keep your legs warm during workouts (and still come in odd colors). Because of their length and snug fit, I also prefer ski socks.
Our cushioned Game Point sock has merino wool for outstanding wicking capabilities, as well as firm cushioning in the heel and toe for targeted soft padding. With our specifically designed Game Point socks, you can crush any pickleball or tennis match in total comfort!
---
10- CelerSport Ankle Athletic Low Cut Socks:
---
Tennis players seeking a low-cut athletic sock will love CelerSport's Ankle Athletic Running Socks. They're constructed of high-quality materials, including blended cotton (which makes up almost 90% of the sock), polyester, and Spandex.
Even if you sweat profusely on the court, these CelerSport socks will keep your feet as dry as possible. The air permeability of the socks, along with improved moisture-wicking, keeps them dry. The ultimate result is breathability that protects your skin while allowing you to be as comfortable as possible.
Unlike many other socks, which only come in two sizes, these socks come in four different sizes, ranging from small to extra big. In addition, these socks are designed with superior arch compression to protect the arch and provide increased foot stability on the court.
They're made of combed cotton of the highest quality. The air permeability and moisture-wicking properties of these low-cut socks will keep your feet dry all day. In addition, socks made of superior materials are soft and breathable, protecting your feet' skin.
Related to: Best Tennis Elbow Braces
Thicker yarns are used across the sole and reinforced toe for added durability and comfort in high-wear areas. It's also made to wick away moisture. Padding that very thick helps absorb impact and protect your feet. Mesh ventilation can help to keep your feet cool and comfortable in any weather.
---
Buying Guide for Best-Selling Tennis Socks
Before you buy tennis socks, keep the following points in mind:
Material:
Cotton is popular because it is affordable and comfy, but it retains moisture and does not keep its form long. That is why synthetic fibers are preferable since they give extra breathability while keeping your feet dry. They also keep their form while fitting more comfortably and preventing bunching. You might also use Alpaca material, which is super-soft and ideal for people who get blisters quickly. In addition, it is effective in wicking sweat and regulating temperature.
Padding:
Current designs intelligently place cushioning at frequent pressure spots while keeping the socks light and breathable. But, of course, your taste and how your shoes fit will determine whether you want thicker or thinner socks.
Compression:
Compression helps to minimize the accumulation of lactic acid and promotes circulation. Those prone to swelling or weariness may be interested in this feature. Sports socks usually have a lower compression.
Support for the Arch:
The arch of the foot can be compressed to reduce fatigue and strain. In addition, the added Support will keep your socks in place even during strenuous activity.
Gender:
Most tennis socks are unisex, so look for socks manufactured particularly for ladies or men if you want the right fit. This is because men's socks have a more enormous welt than women's socks since men have larger calves and women's socks have shorter heel lengths.
A decent pair of tennis socks, like any other piece of sports equipment, is required to assist your performance on the court. They improve the fit of your shoes while also offering protection and comfort throughout the game.
FAQs (Frequently Asked Questions)
Conclusion:
These are only a handful of the numerous tennis socks available, but they have all been thoroughly tested and recognized as the finest in their respective categories.
Everyone's feet are different, yet everyone needs Support and protection from the impact on some level. External elements such as ambient temperature and the sort of court on which the game is played must also be considered. Choosing the ideal sportswear for your specific needs can be difficult, especially with the variety of alternatives available.
The first step in determining which features are appropriate for you is determining your specific demands. Hopefully, this advice and list will assist you in determining the ideal style, quality, and design for you.