Different adaptations must be made when playing tennis on various court surfaces. This might range from technology to playing style, tactics, and philosophy. The shift from a speedier surface, to a tennis shoe clay court, is the most meaningful change required in this scenario.
The biggest adjustment playing on clay courts is unquestionably switching to tennis shoes that are suitable for the court's surface. Tennis shoes made for each surface are necessary for optimal performance. Although clay court is slow, you can slide freely and worry-free on them.
Unlike on hard or grass courts, the majority of tennis injuries don't occur on clay courts. To improve your performance and prevent unintended injuries, a clay court requires appropriate tennis shoes with specific qualities.
Best Tennis Clay Court Shoes 2023
You must be quick to get to the ball on hard courts because they are fast. In contrast to clay, there is a lot more time, you need to be nimble and glide well. Move safely and effectively thanks to the firm nature of these shoes, which also permit controlled sliding.
Using spiked grass court shoes on clay is not a good idea because you risk damaging the shoes as well. It might also lead you to halt in your tracks and twist an ankle. The following list includes some of the best tennis shoes for clay courts.
1: Asics Solution Speed FF2 Review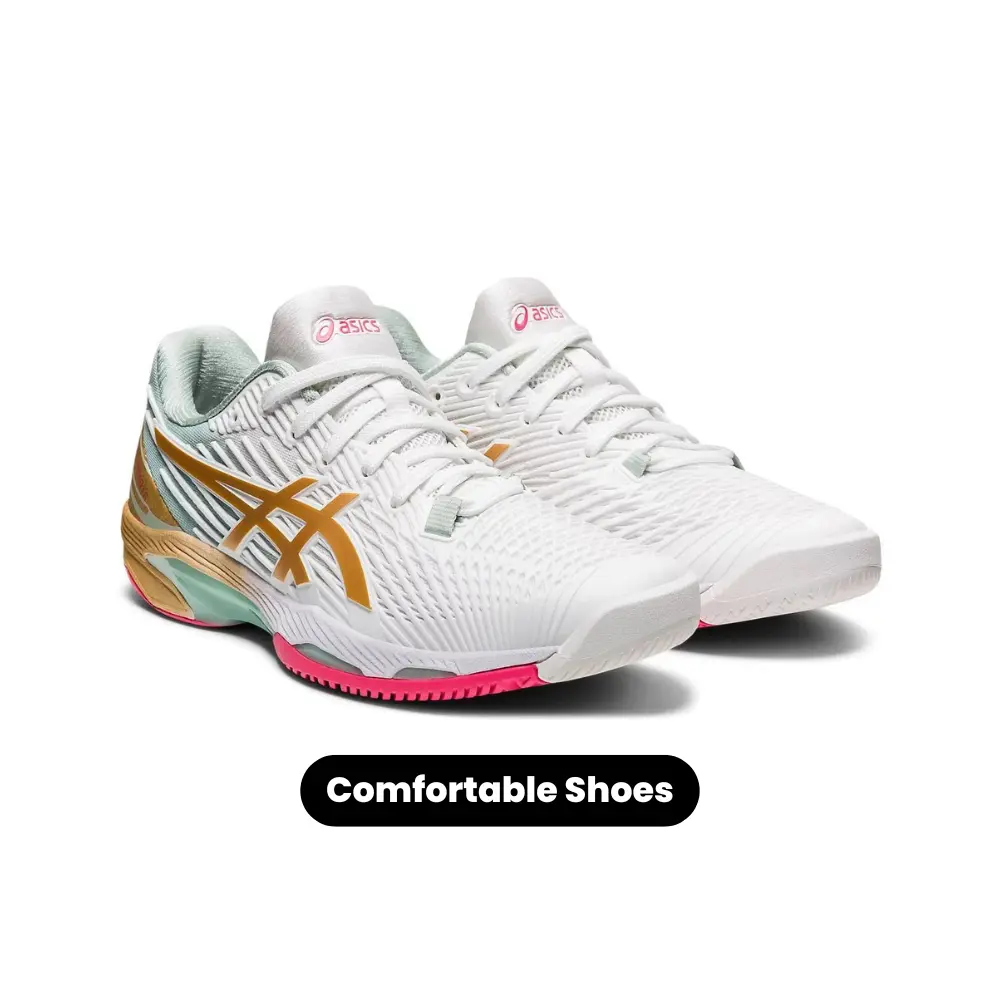 One of the three pillars of the Asics tennis shoe business is this. The Gel Resolution 8 is renowned for its comfort and preferred shoe on all surfaces. I believe the Asics' best clay court tennis shoe and among the best on the market.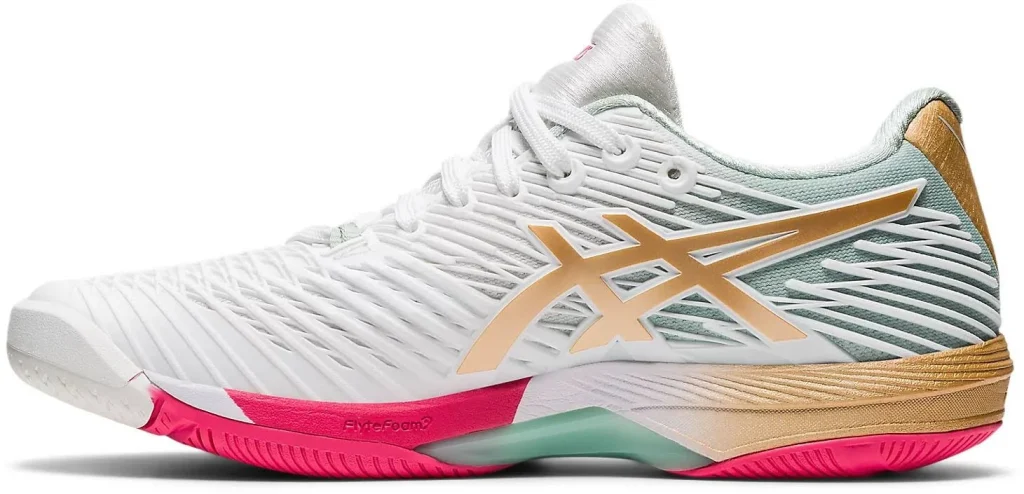 Starting with the fit, these shoes are classic, well-padded tongue that I find to be the most comfortable to wear. For individuals who desire speed and agility, the Solution Speed FF2 is light and quick. The clever design with TPU components in the midfoot and a relatively low arch, stability is also excellent.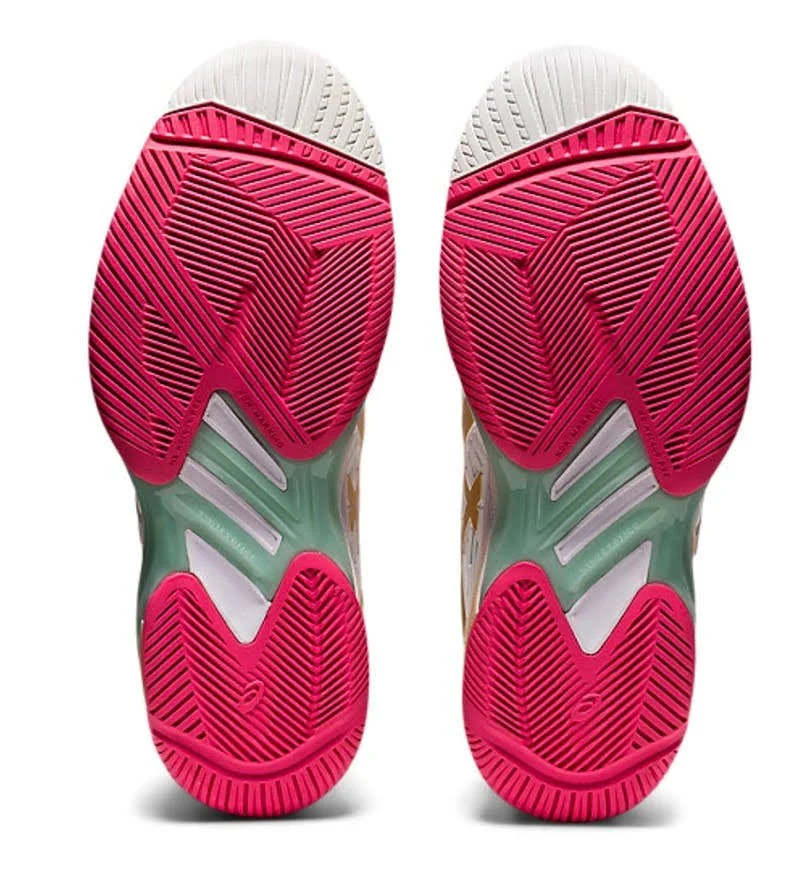 Given that the shoe is surprisingly light, this is unexpected. For those odd clay movements like twisting and flexing, the upper is breathable and flexible. With the Dynawrap technology, it also feels high-quality.
With Gel technology, the midsole is incredibly supportive and springy and provides excellent shock absorption. With a multi-angle tread pattern, perfect for sliding and quick direction changes, the outsole is made of durable rubber.
Pros
Such a soft and cozy feeling
Outstanding support and bounce
Unexpectedly stable
Swift and lightweight
On clay, there is good traction and easy sliding
---
2: Wilson Rush Pro 3.0 Review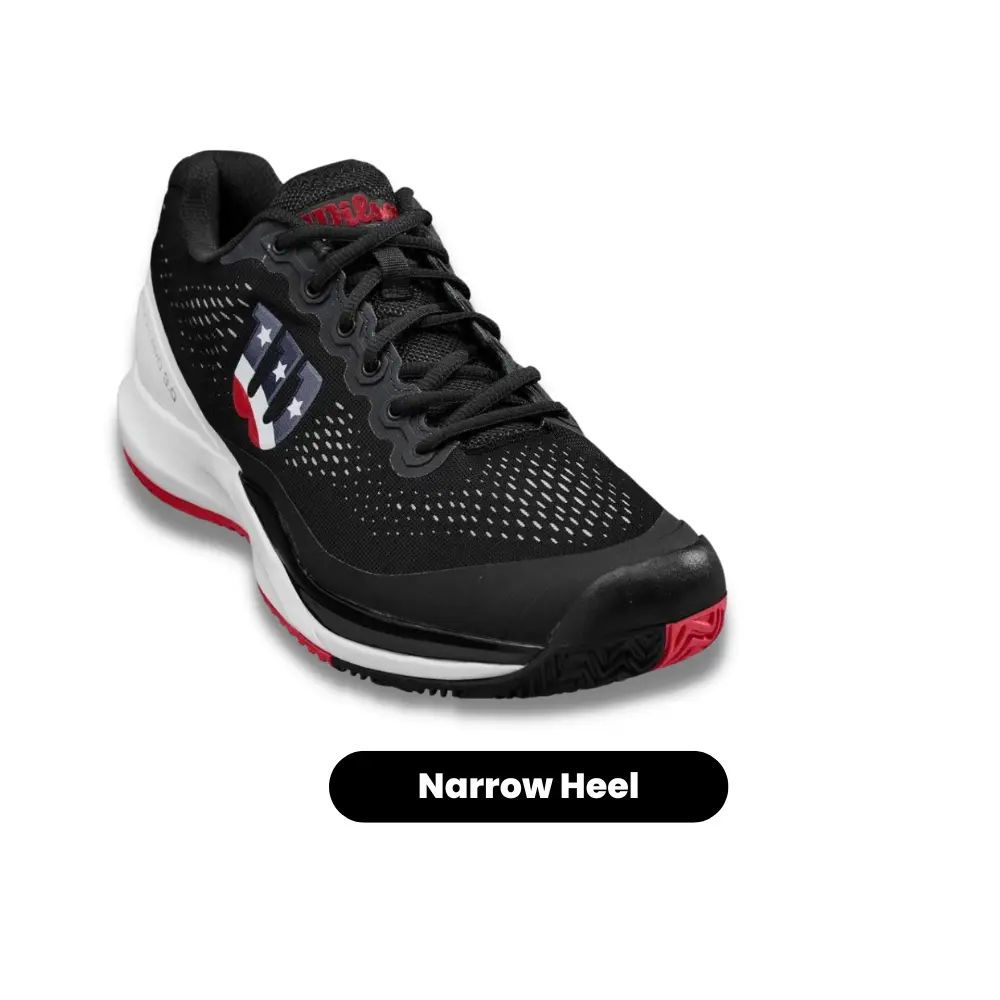 Wilson is a well-known brand when it comes to tennis shoes, also known for making the newest racquets. The most recent version of Rush Pro 3.5 is one of the best examples in this regard. It has drawn the interest of numerous tennis players.

The best tennis shoe for clay courts is a sturdy top to protect your foot from harsh objects. In addition, the sensitive cushioning will give you the proper thrust. This guarantees superior footwork while playing tennis.
It has synthetic upper and Skinguard protection in terms of construction. As a result, both maximum protection and durability are guaranteed. The unique R-DST+ midsole, on either side, is incredibly responsive. Additionally, it enhances arch support. So don't worry about making rapid movements on a clay court.

Wilson tennis shoes are much favorite because of their unique Duralast rubber outsole, which is non-marking. This provides excellent traction, particularly on the clay surface. The shoes, therefore, guarantee superior footing.
Pros
Light-weight footwear
Appropriate for small feet
Synthetic top featuring Skinguard defense
The rubber outsole from Duralast provides good traction
A molded R-DST+ midsole provides the best support.
Cons
Wide feet should not wear this.
---
3: Babolat Jet Tere Review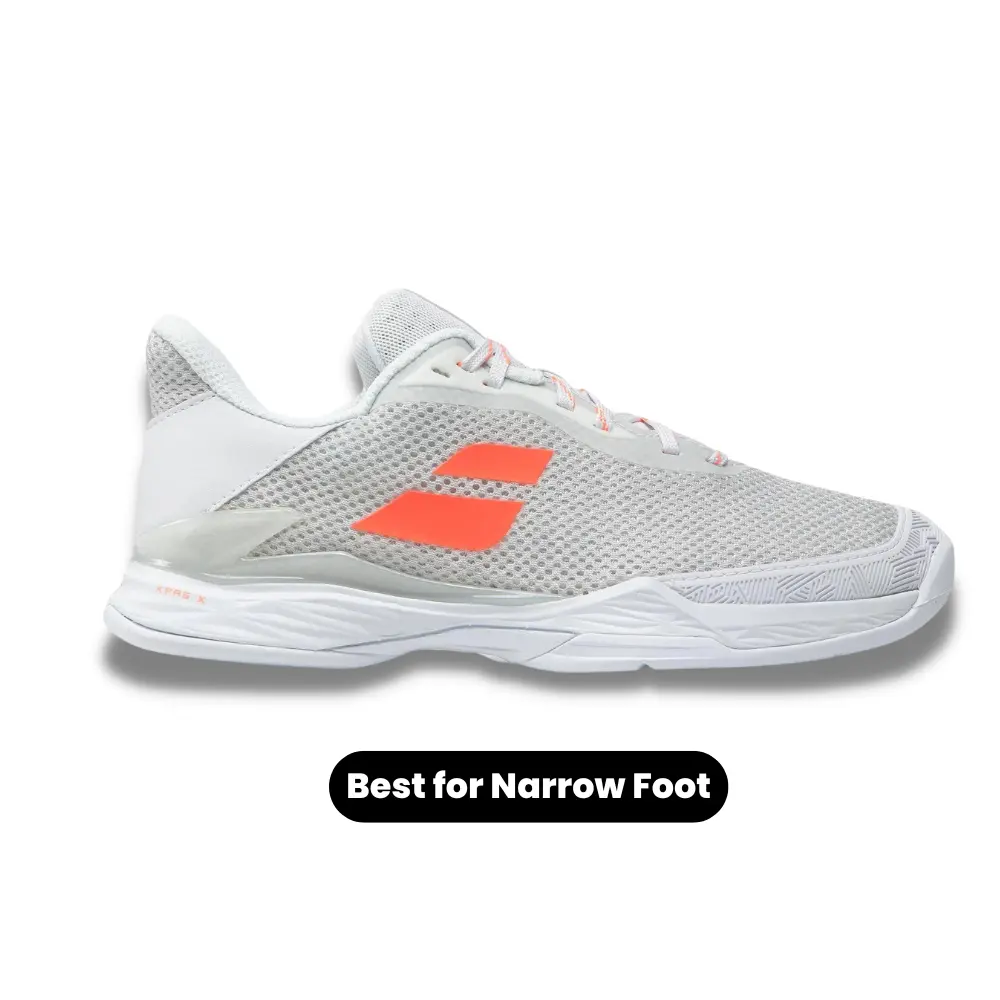 These are reasonably priced clay court shoe that performs on par with some of the top alternatives available. At first glance, it appears simple, but it provides exceptional ventilation and a ton of comfort.
Babolat is currently utilizing the KPRS-X technology, which aids in shock absorption. Moving around the court will be quite pleasant for the players. With a Babolat shoe, durability is never an issue, especially on clay. The herringbone pattern functions as it should because the outsole is made of Michelin rubber.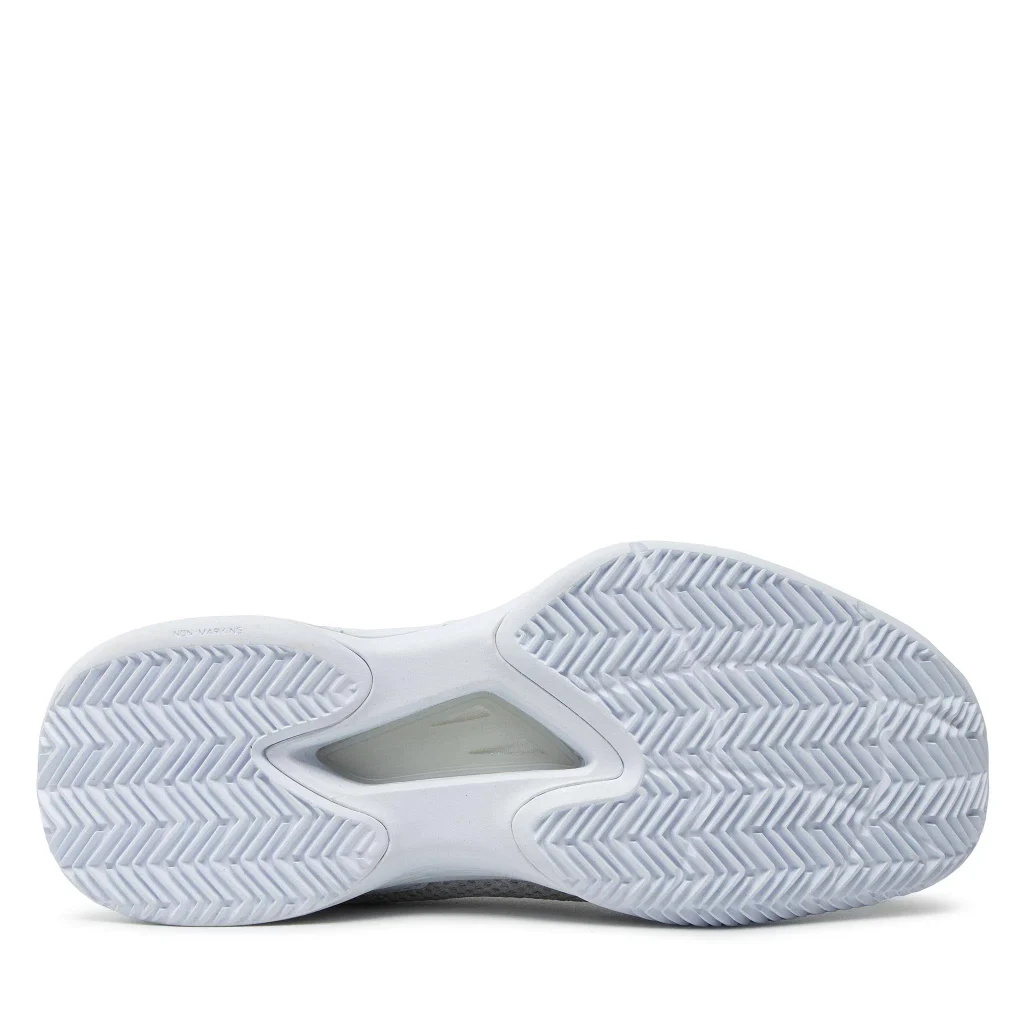 Fewer parts offer the shoe a minimalist appearance that some players like. The Babolat Jet Tere's main issue appears to be finding the appropriate fit. About the size, it is a generally short shoe. Ordering at least one-half of a size larger than usual is advised. People have occasionally stood up fully.
Pros
Extremely breathable
Additional comfort and stress absorption
Enduring sole
Cons
Online ordering presents sizing challenges.
A slim width
---
4: Nike Air Zoom Cage 3 Review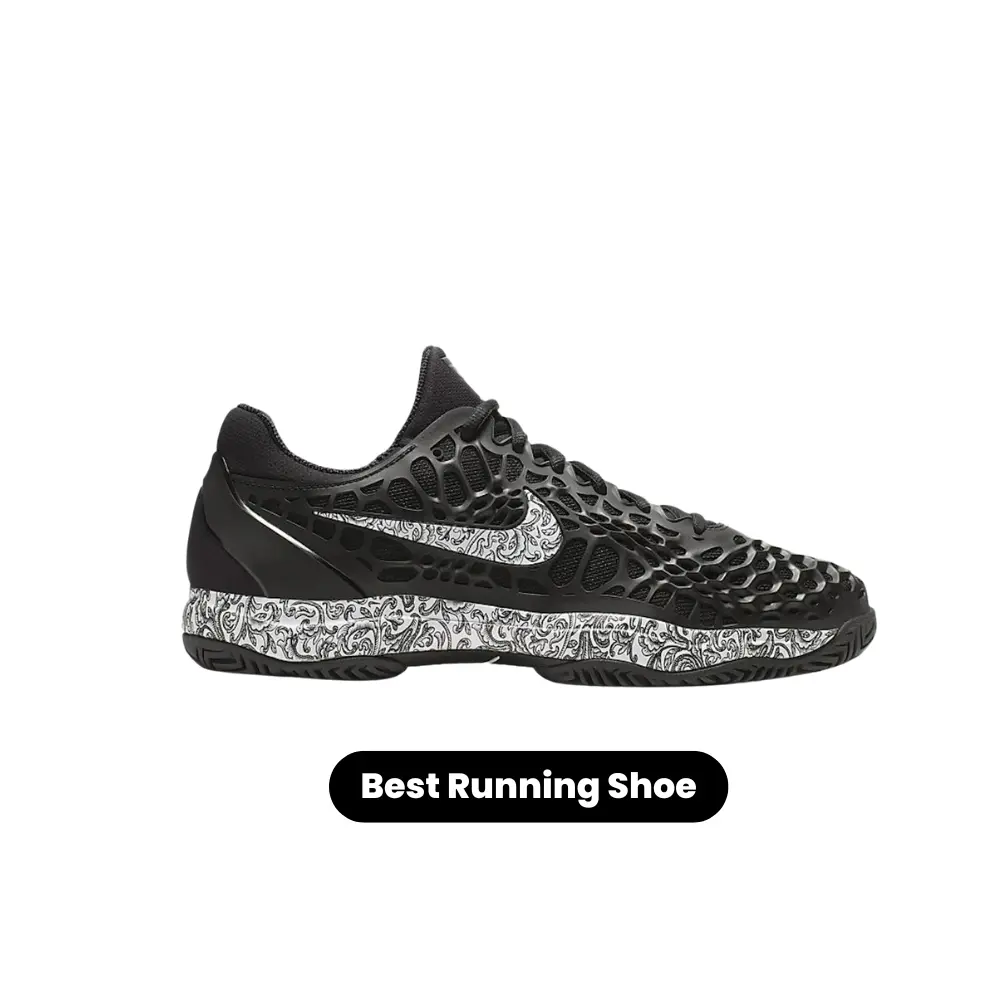 It is not surprising that Rafael Nadal, a brilliant tennis player, supports the Air Zoom Cage series. He uses a shoe that resembles the third version when playing. This model's steadiness in the mud is its best quality.
When you wear it, complete control over your slides and stops without losing your balance and feel linked to the clay court. They provide a ton of inside cushioning around my heels and toes while being lively and responsive.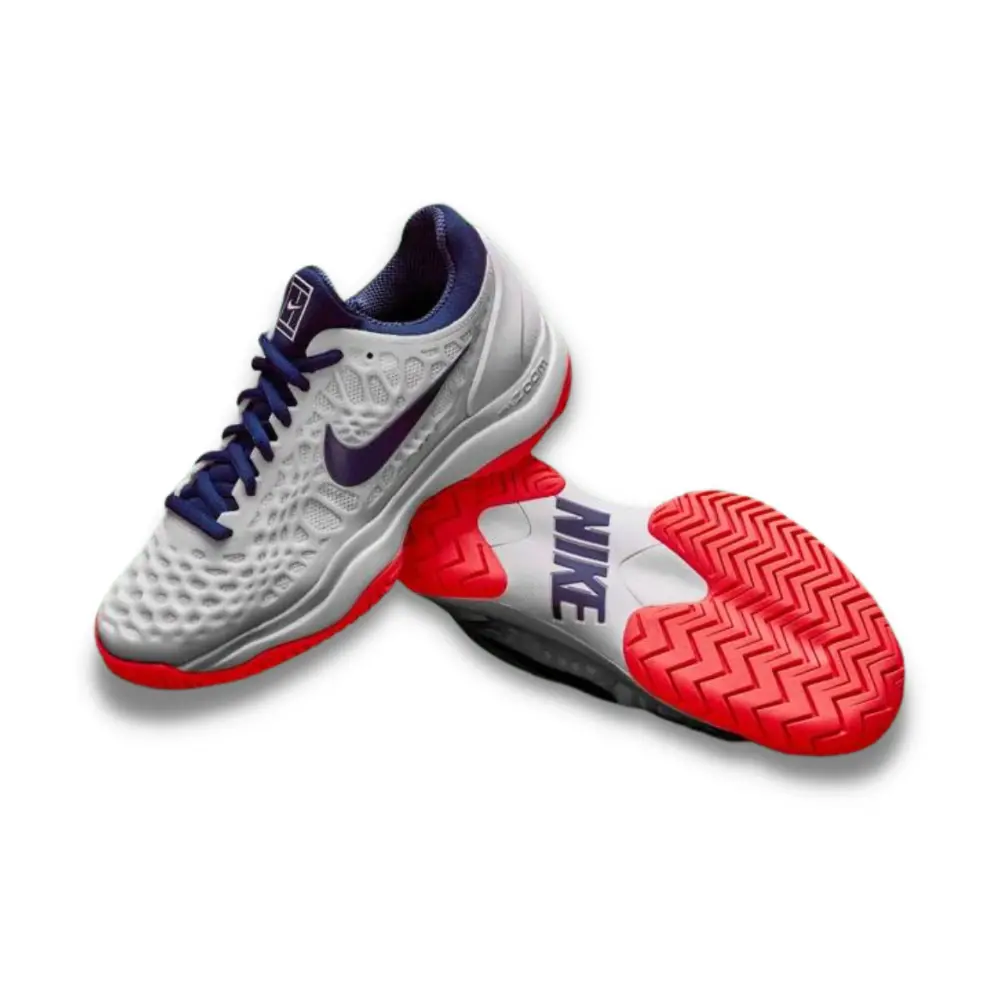 The feet are fully enclosed in a bootie design, giving them a sock-like feeling. A TPU shank in the center provides torsional stability and durability. With plenty of softness and cushioning, the Nike Air Zoom midsole supports your heels and toes.
Pros
Excellent stability and a firm grip
Support, comfort, and thick padding
Sweet foot-wrapping sensation
Excellent shock absorption during jumps or abrupt pauses
Top-notch toughness
Cons
Not Easily Fitted
Requires some intrusion
---
5: Adidas Defiant Generation Review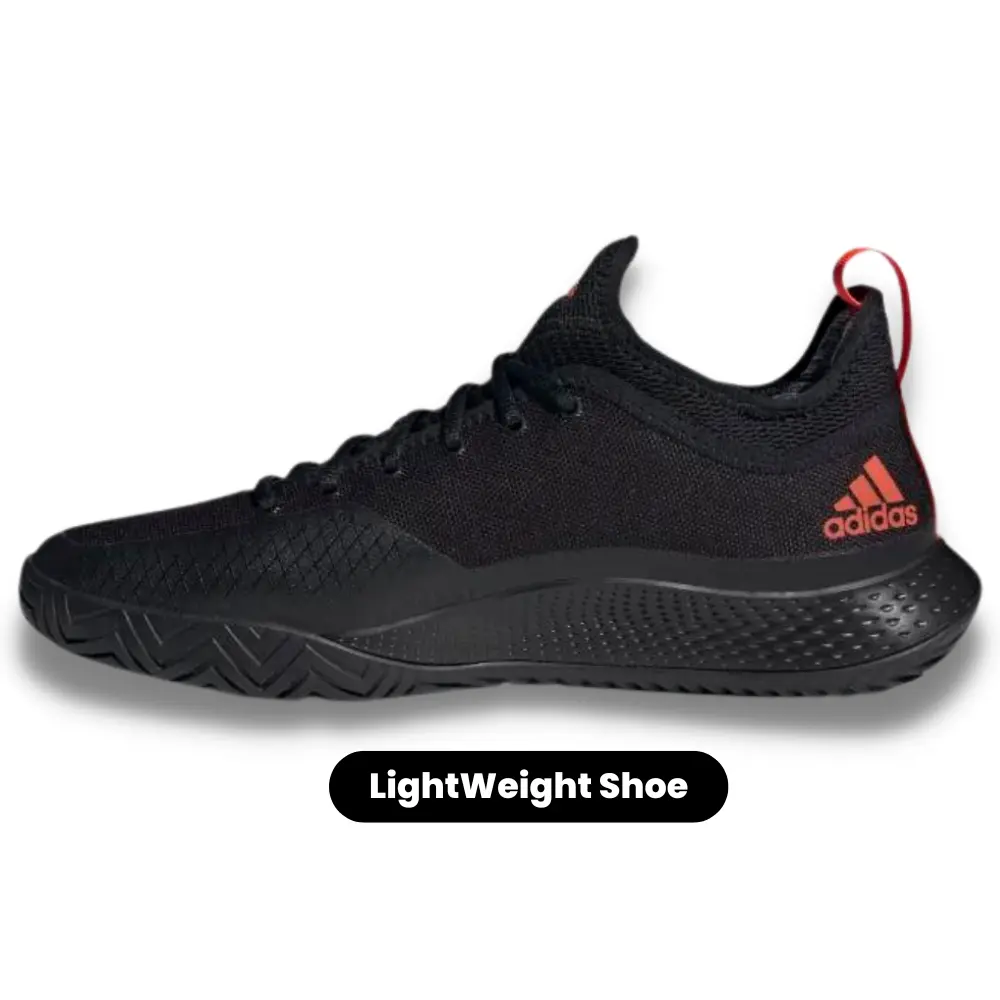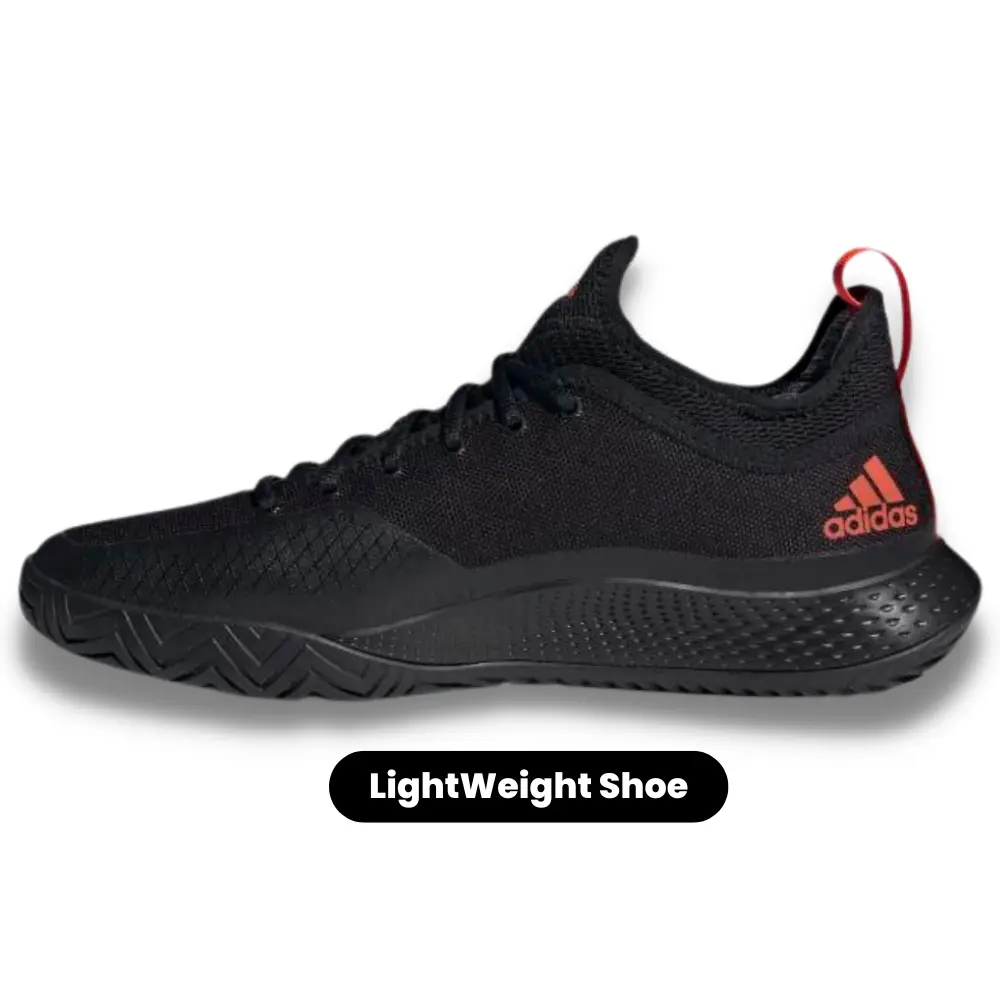 Numerous top athletes have worn Adidas Men's Defiant Generation shoes for many years. A durable outsole paired with a breathable and protective upper is one of the main factors in the shoes' popularity.
Adidas ensures that its footwear supports professional tennis players' feet even when they are playing on clay courts. These finest tennis shoes for har-tru courts have distinct first impressions. In other words, the shoes have a stylish design. Additionally, they are made of lightweight material.
Tennis shoes made by Adidas for clay courts feature a synthetic and textile upper. That guarantees maximum stability and shields your foot from fine sand particles. Obvious perforations also ensure breathability. The best tennis shoes for clay courts, however, also have a springy cushioning midsole.
That gives you an extra push to ascend higher than you anticipated on a clay court. In addition, the shoes have a low-top style. It is not perfect for supporting the heel and ankle region. You will not experience any discomfort in the back of your feet when you play the game.
Pros
Enduring and lightweight construction
Textile and polyester top with ventilation
Bouncy padding for improved response
Traction is increased by the Adiwear 6 outsole.
Low-top style
Suitable for players at the highest level
Cons
For soft courts only
Shoes have tiny laces.
---
Buying Guide
Any player who is serious and committed to improving needs certain courts that call for various playing styles. Choose the right equipment for each court if you want to play to these diverse styles.
Players frequently play from the baseline and rely on strong shots to win games because clay is a sluggish surface. You need rapid movement, a lot of stability, and solid support to accomplish this.
Integrate
Of course, for a shoe to function at its best, it must be a perfect fit for your foot. When running around the court, the shoe's size, width, form, and material all have a significant impact on comfortability.
The best approach to determine how well a shoe integrate is to try it on in your neighborhood pro shop. However, this is not always available, and certain brands may better fit your foot than others.
Tennis shoes made exclusively for clay courts are made to make slides on the loose surface. It is simple as possible and allows you to move around the court like Rafael Nadal. The tongue located at the top of the shoe and where the laces are typically knotted are located here.
The tighter, denser knit pattern takes the advantage of keeping the shoe firmly in place on your foot. It will hug your foot more tightly and be less likely to move around. This keeps extra clay out of the shoe, assisting you in maintaining balance when sliding, and swiftly accelerating the court.
Comfort
Wearing comfortable shoes is a crucial component of feeling confident on the tennis court. Not always the best course of action for this is to simply purchase the softest, spongy shoe you find. Comfort in tennis shoes for clay courts is a little bit different from comfort in other types of court shoes.
Clay court shoes may seem a little bit bulkier due to the tread on the sole. These are a little more restricted around the top of the shoe due to the way they are made. Therefore, when playing on clay, you must carefully examine what comfort means to you.
Durability
Tennis shoes made of clay are often quite durable. These are only used on clay courts, as well as their more solid tread pattern and sturdy manufacture. You don't wear these shoes as frequently as your all-court shoes unless you play just on clay all year long.
Of course, this will make the shoes wear out less generally and make them last longer. When it comes to clay court shoes, durability is frequently given up for lightness. A shoe that is lighter, more flexible, and composed of lighter materials doesn't often last as long as a shoe that is heavier by design and is more substantial, thick, and heavy.
FAQ'S
Can You Play Tennis in Clay Shoes on Hard Surfaces?
You can, as both clay and hard court tennis shoes have a similar sort of grippy sole. But it's better to have a pair of shoes with a sole that is made for each surface if you want to play at the highest level.
What Makes Tennis Shoes Unique?
Tennis players move around a lot on the court and put a lot of stress on their lower bodies. Tennis shoes are specifically designed to accommodate these factors. They are entirely designed to both protect the player and assist in achieving the player's physical performance potential.
How Can Tennis Shoes Be Rid of Clay?
First, lightly dust off all the clay from the upper layer of your shoes using a plastic brush. The soles of your shoes should then be cleaned using a moist towel. The next step is to wipe your shoes with a dry cloth to eliminate any extra water or wet clay. Don't forget to clean the grooves on the bottom of your trainers' soles as well.
Do tennis players change their footwear when playing on clay courts?
On a clay court, wear hard-court tennis shoes. But if you want to play there frequently, it's wise to invest in a pair of clay-court tennis shoes.
Conclusion
I hope you learn a lot and find this post extremely beneficial as it comes to an end. This list should assist you in choosing the ideal shoe for clay. Wishing you the best of luck in your upcoming match, pick up the best tennis shoes for the clay court.