The Rotterdam Open is a professional men's tennis competition held indoors on hard courts. It is commonly known by its sponsor name, ABN AMRO Open, and formerly known as the ABN AMRO World Tennis Tournament. The Rotterdam Ahoy in Rotterdam, Netherlands, hosted the annual event as it began as a part of the ATP Tour 500 series.
The first competition was held in 1972, and all-time champion Arthur Ashe won it. The Rotterdam Open has grown steadily throughout the years, securing ABN AMRO sponsorship in 1974 and entering the ATP Tour in 1990. One of the top 10 most popular events in the Netherlands, it is now an ATP 500-level competition.
Rotterdam Open 2023
The 2023 Rotterdam Open will take place from February 13–19, and it always attracts a competitive field of athletes. The ABN Amro Open has given birth to champions Roger Federer, Andy Murray, Lleyton Hewitt, Goran Ivanisevic, and Yevgeny Kafelnikov.
But while Felix Auger-Aliassime is the reigning champion in 2023, younger players demonstrated their strengths throughout the previous two tournaments. Last year's final was won by the Canadian over Stefanos Tsitsipas, and both players will return in 2023.
Andrey Rublev, semifinals in 2022 and finalist in 2021, also hope to continue his winning streak at the competition. Many more highly-ranked players who are eligible to compete are on the entry list. Holger Rune, Alexander Zverev, and Daniil Medvedev are among those vying for the honor.
All three wild cards, Hubert Hurkacz, Jannik Sinner, and Borna Coric, will also want to leave their imprint. One of the wild cards for former world number one Andy Murray, and the other went to two-time Rotterdam champion Gael Monfils. Tim van Rijthoven, a home player, received a wild card, and Stan Wawrinka entered the competition using his protected ranking.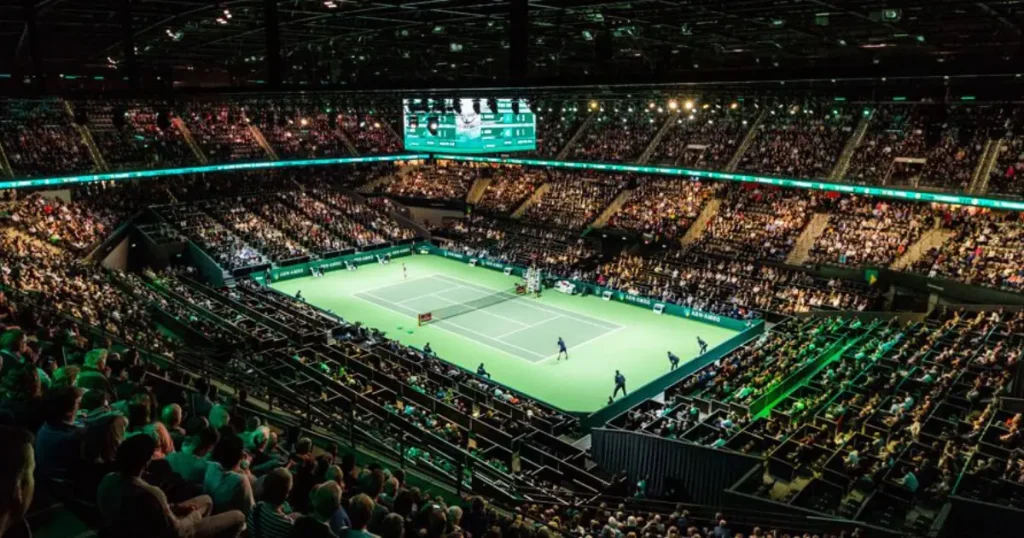 Entry List Of Players For the Rotterdam Open
Tickets
In all three seating sections of Rotterdam Ahoy, tickets are available for general purchase. All three tickets are session-based or "Master Key" which gives you access to every second length of the main draw.
For the two qualifying days (Saturday, February 11, and Sunday, February 12), tickets will not available, although they are anticipated to go on sale closer to the event. On request, guests can presently purchase hospitality packages.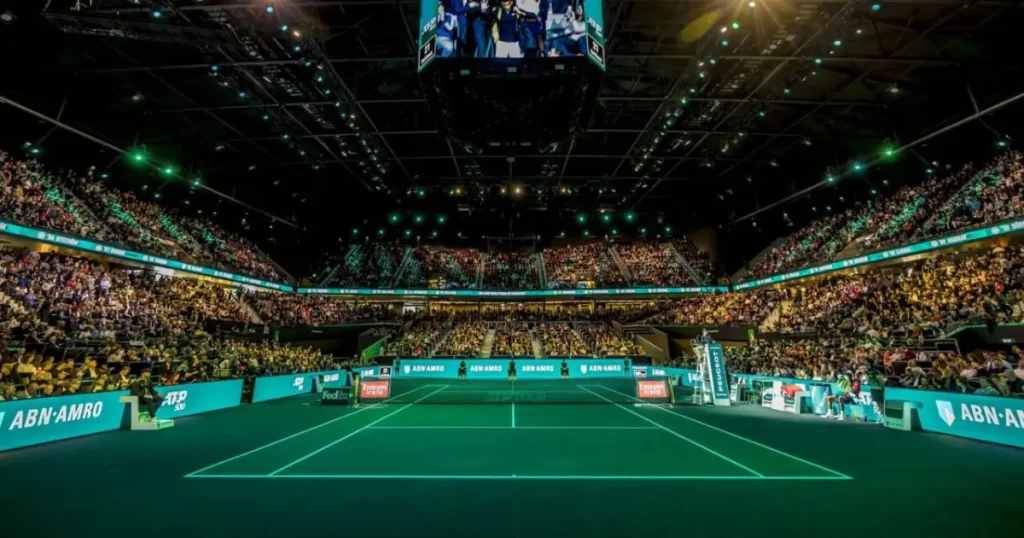 Children's Tickets
Children cannot receive discounted tickets; instead, a full-price ticket must be purchased.
Student Tickets
There are no student discounts available, so a full-price ticket must be bought.
Senior Tickets
The full price of the ticket must be paid because there are no tickets available at a senior citizen discount.
Disabled Tickets
Just behind the Lower Tier seating section, to the umpire's right, and behind the baseline, there is a designated accessible sitting space. Tickets for this area are available in the Lower Tier category and are priced according to the Lower Tier standard. Wheelchair users and other disabled people, as well as their companions, may purchase tickets.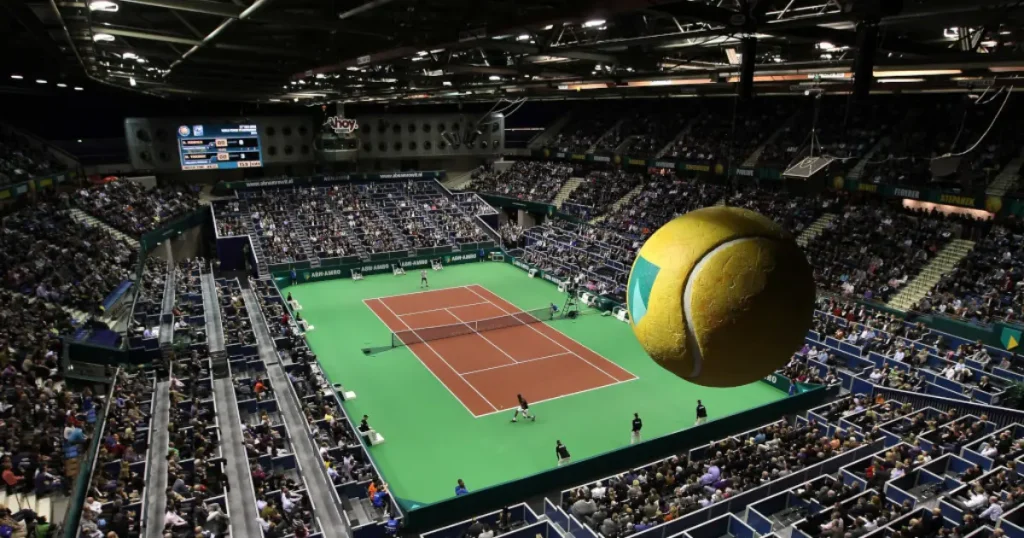 Schedule Of Championship
Every tournament date is a day session and an evening session, except the finals day and the two qualification days (Saturday, February 11, and Sunday, February 12). (Sunday 19 February). These three dates consist of just one continuous session.
| | | | |
| --- | --- | --- | --- |
| DAY | DATE | TIME | MATCH |
| Saturday | 11 Feb | 11:00 am | Qualifying |
| Sunday | 12 Feb | 11:00 am | Qualifying |
| Monday | 13 Feb | 11:00 am, 7:30 pm | Round 1, Round 1 |
| Tuesday | 14 Feb | 11:00 am, 7:30 pm | Round 1, Round 1 |
| Wednesday | 15 Feb | 11:00 am, 7:30 pm | Round 1 & 2,Round 1 & 2 |
| Thursday | 16 Feb | 11:00 am, 7:30 pm | Quarterfinal, Quarterfinal |
| Friday | 17 Feb | 11:00 am, 7:30 pm | Semifinal, Semifinal |
| Saturday | 18 Feb | 11:00 am, 7:30 pm | Semifinal, Semifinal |
| Sunday | 19 Feb | 12:45 pm | Final |
FAQ'S
The Rotterdam Open is a name for which sporting event?
The inaugural professional male tennis tournament, the ABN AMRO World Tennis Tournament, was contested in 1972. The Ahoy stadium in Rotterdam, the Netherlands, serves as the venue for the event every year. The Rotterdam Open is the common name for this competition.
The Rotterdam ship is currently where?
The ms Rotterdam is currently in the North West Atlantic Ocean at coordinates 21.71601 N and -71.20106 W and is traveling to VI CHA at a speed of 15.2 km (28 kph/ 17 mph). Nine minutes ago, the AIS position was reported.
How many ships are managing the Rotterdam on the open seas
Each year, the Port of Rotterdam welcomes 120,000 inland boats and 30,000 seagoing vessels. The port has a 105 km2 surface area.
How do I use my TV to watch tennis?
Grand Slams are broadcast on NBC and the ESPN family of networks (including ESPN+), with most matches airing on Tennis Channel (including Peacock). Tennis Channel is available via Sling, DirecTV Stream, and Fubo TV (register).