Some tennis players are known to grunt, which is sometimes known as "shrieking" or "screaming," when they strike their strokes. It plays a vital role in both men's and women's tennis. Why do tennis players grunt?
Jimmy Connors and Monica Seles are widely recognized as the "grunt makers" in both the men's and women's games. Tennis players who grunt in the present day include Serena Williams, Venus Williams, Maria Sharapova, Victoria Azarenka, Aryna Sabalenka, Rafael Nadal, Andy Murray, Novak Djokovic, David Ferrer, and Gustavo Kuerten.
Why Do Tennis Players Grunt?
Grunting is not regarded as very elegant, because tennis is a sport famed for its grace and good sportsmanship. So it makes sense that tennis fans who have never played the sport wonder why pro athletes prefer to grunt.
In the end, imagine that grunting is detrimental to a player's reputation with spectators, rival players, and even sponsors. Tennis players grunt because it improves their focus, allows them to breathe, and makes them play harder. Every tennis player can benefit from grunting because it is shown to boost shot velocity by about 5%.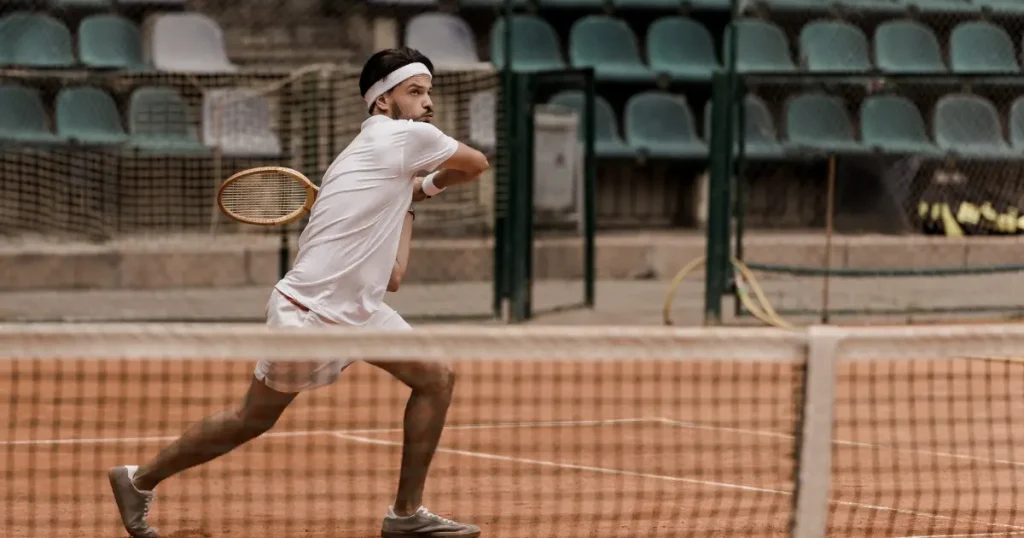 History Of Grunting
One of tennis' ongoing scandals began when Belarusian star Aryna Sabalenka was accused of grunting excessively while losing to Australian Ash Barty in the first round at the 2018 Australian Open. According to former world number one Martina Navratilova, grunting is a type of cheating.
Navratilova cited Roger Federer as an example of a talented player who does not grunt. It is noted that Federer doesn't make a sound when he smashes the ball. Distraction and pain weren't the only problems.
Navratilova was concerned that grunting obscured the sound of the ball leaving the grunter's racquet. A skilled adversary can't assess the grunter's receiving the ball and return stroke using that indication of strength and spin.
Benefits Of Grunting
For a variety of reasons, pro tennis players opt to grunt. Some athletes grunt because it keeps their focus sharp. Others use it to maintain their intensity, and some do it to control their breathing.
I believe that grunting is assisted me in getting into my "zone," the degree of intensity required to perform at my peak. Without grunting, I always felt as though I play on the court too passively and without any motivation.
Therefore, on days when I wasn't feeling very motivated, I had to grunt automatically to get my energy up. As with bouncing the ball before serving, you'll see that certain players have incorporated grunting into their play.
If they lost the ability to grunt, their game would undoubtedly suffer. Others don't start grunting until a game goes on for a while. Because their bodies start to tire and they need a way to maintain a high level of intensity.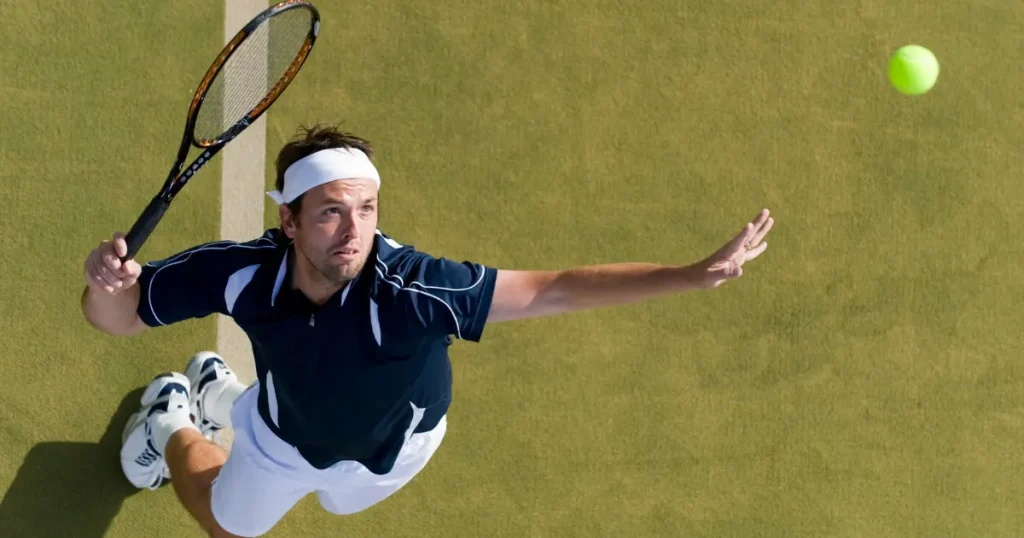 Some players won't grunt even if their lives depended on it because they think it's unnecessary and embarrassing. While grunting gives you an advantage on the tennis court by increasing your power and velocity. The other benefits are purely subjective (and not supported by science).
Players Who Grunt Loudly
These are some of the most audible tennis grunts we have ever heard!
Rafael Nadal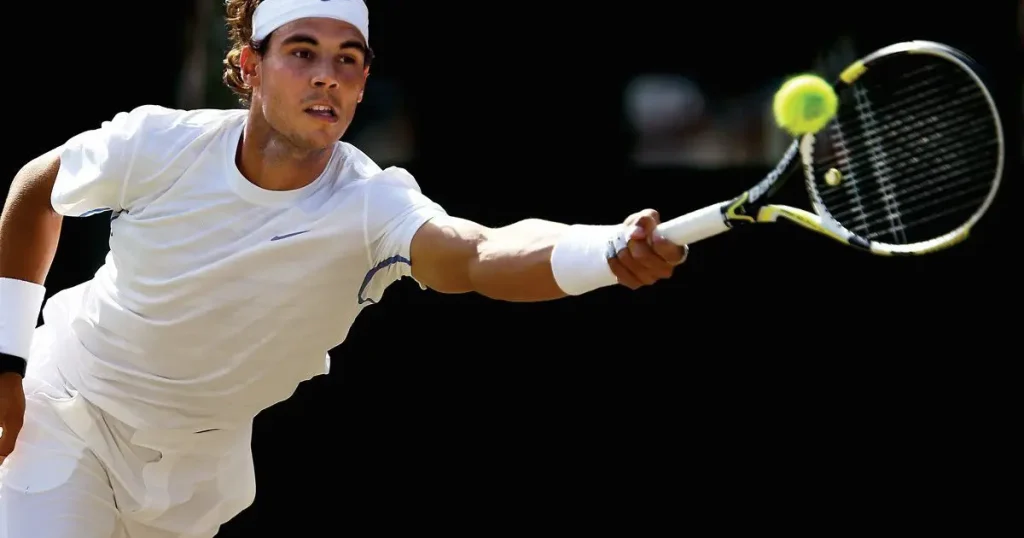 The king of clay is unafraid to display his true colors on the court that much is certain. He is one of the most recognizable grunters and was frequently heard grunting on his vicious left forehand.
Maria Sharapova
One of the loudest and most recognizable growls we have ever heard belongs to Maria Sharapova. She draws criticism for her prolonged screech. Because it works against her, undoubtedly keeps her among the fiercest competitors tennis has ever seen.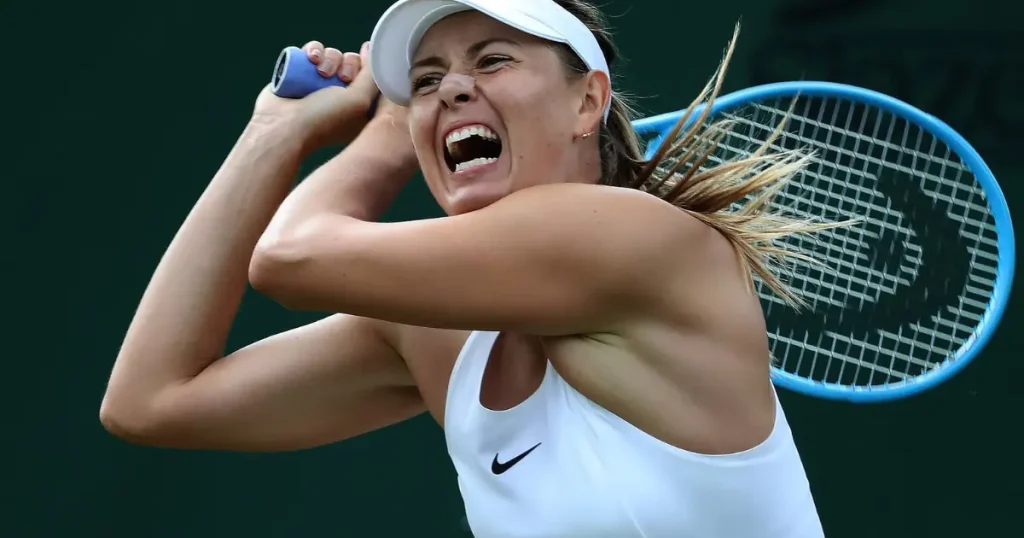 Victoria Azarenka
Victoria Azarenka's grunt is highly distinctive. It almost has the hooting of an owl. Again, her grunt is quite prolonged and has been known to frighten off rivals. It's a perfect illustration of how a prolonged grunt helps you unwind throughout your entire tennis swing, though.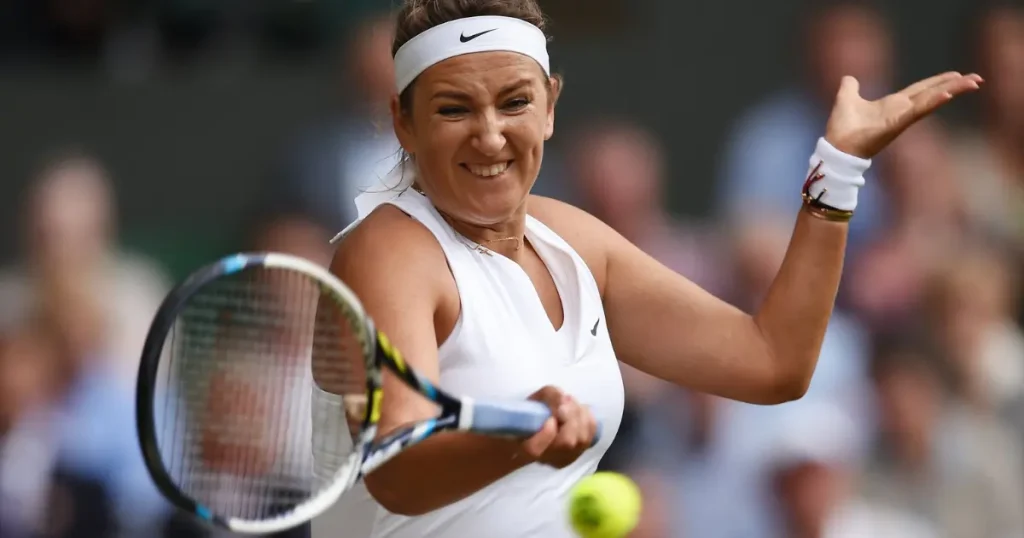 Michelle Larcher de Brito
Portuguese player Michelle Larcher de Brito shouts her feelings out on the court with arguably the biggest grunt. We have never heard of the professional circuit. She is one of the most recognizable players on the WTA tour. Because she is not afraid to scream and shout from the rooftops as she smacks the ball. She can be heard clearly from a mile away.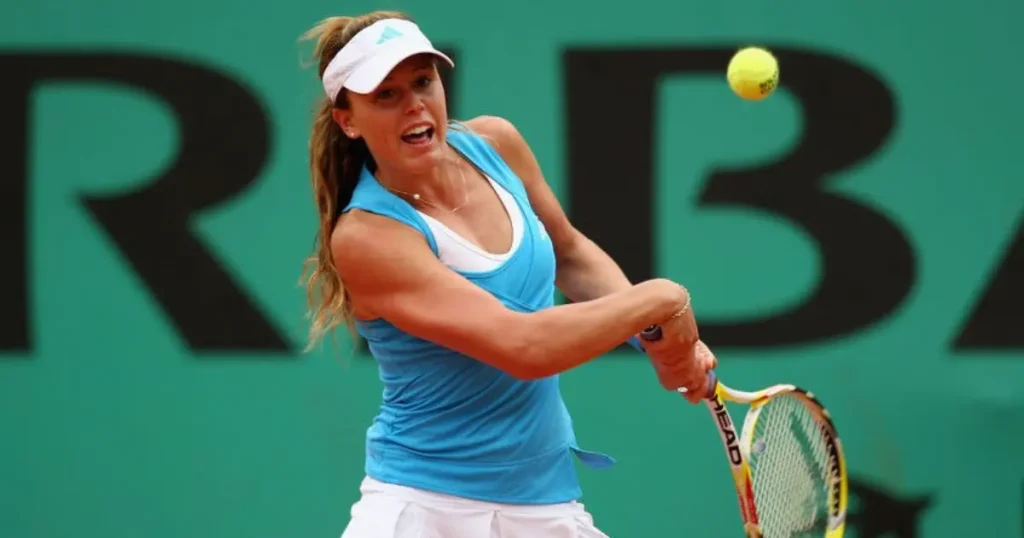 Garbine Muguruza
The Spanish sensation enjoys loudly exhaling throughout her groundstrokes. It helps her maintain her composure even under pressure. She has one of the loudest and grittiest grunts we've ever heard.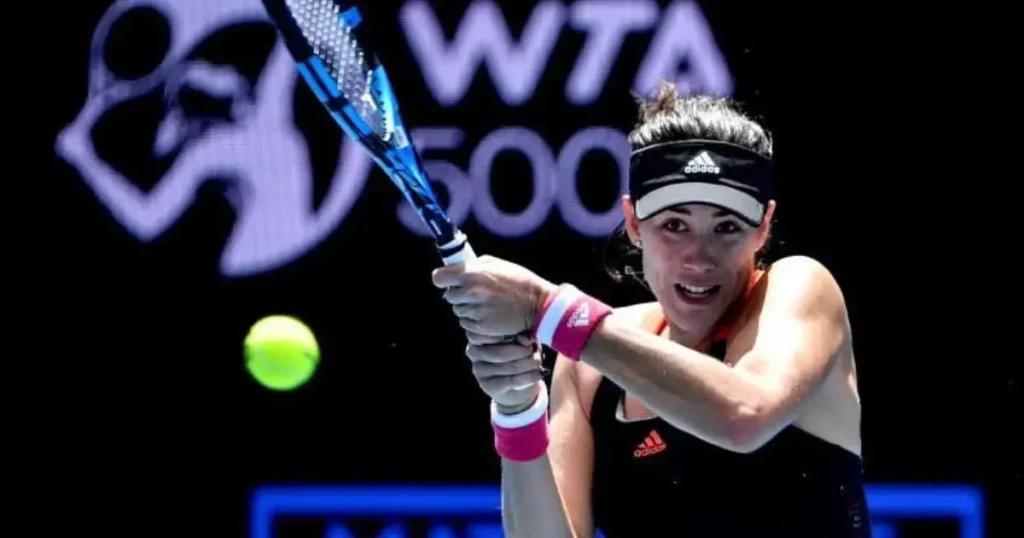 Serena William
Game of the Legend One of the fiercest competitors the tennis world has ever seen is Serena Williams. Her forceful-sounding grunt undoubtedly intimidates her opponents in the most stressful situations. It is one of the most noticeable aspects of her competitiveness. As she stretches and makes her crushing groundstrokes, you can hear her straining for the ball.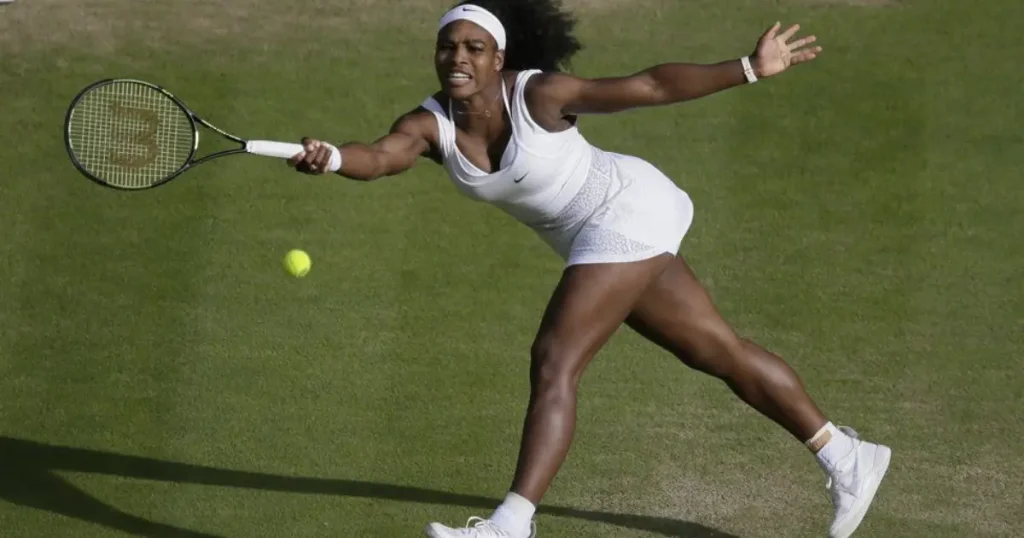 Elina Vesnina
Elina Vesnina is one of the biggest hitters on the WTA tour thanks to her loud, primal-sounding grunt. She can hit some spectacular shots from way outside the court, frequently flipping the script on a play and turning defense into offense.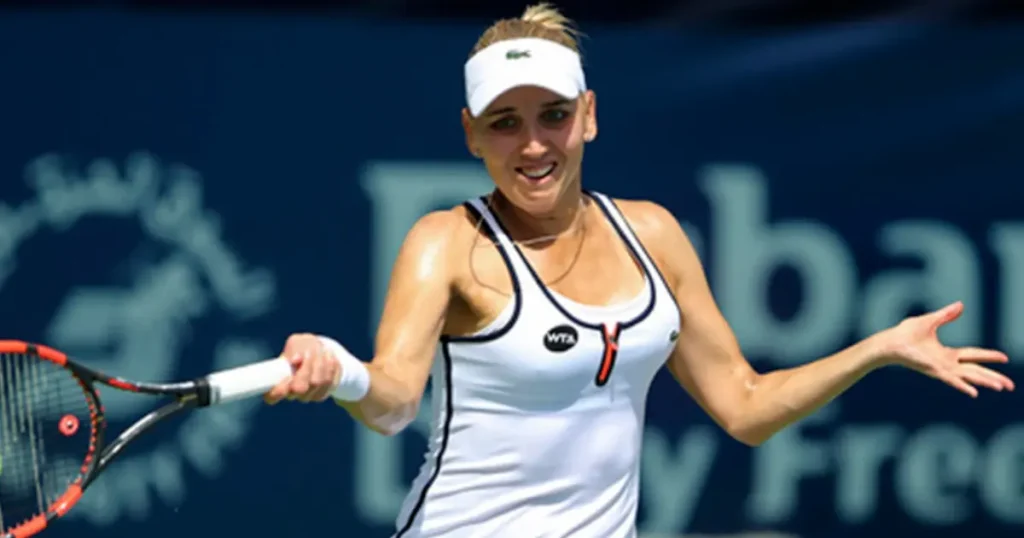 FAQ'S
Why do tennis players grunt?
Tennis player Louise Deeley, a sports psychologist says that grunting is a natural part of their rhythm. She claimed that when players grunt, it helps them maintain a rhythm in their hitting and tempo.
Why do tennis players squeak in such an odd way?
According to psychologists, grunting helps a player feel more self-assured on the court, enabling them to play better tennis.
Do grunts work well in tennis?
There is proof that hitting efficiency is improved when the impact of a grunt is examined. The grunting is observed to boost the groundstroke striking velocity of expert collegiate tennis players by 3.8%. For a serve, grunting players had a 4.9% increase in serve velocity.
Who invented the sport's grunting?
In the men's and women's games, respectively, Monica Seles, Jimmy Connors, and John McEnroe are regarded as the "grunt makers."
Do all experienced tennis professionals grunt?
Most recreational tennis players who know how to use their bodies correctly will exhale as they hit their shots unlike some of your favorite professional players on television who might have a long or loud grunt.
Conclusion
Overall, grunting is a very significant and essential component of improving as a tennis player. While not every player may feel the need to grunt as loudly and frequently as some of the professionals, developing effective breathing techniques before and following ball contact provides several advantages. The next time you're on the court, try grunting. It can help you swing through the ball more calmly, enhance your timing, and even frighten your opponent.