The market is filled with several tennis racquets. Babolat racquets are available, along with Head and Wilson models. Our Babolat Evoke 102 racquet review is from the Babolat line is here. Utilize the Babolat Evoke 102 Tennis Racquet to get started playing tennis.
The lightweight aluminum and fused graphite construction allow for a smooth and comfortable swing. The technical design makes it simple to learn the fundamentals and techniques of the game.
Babolat Evoke 102 Racquet Review ( Update 2023)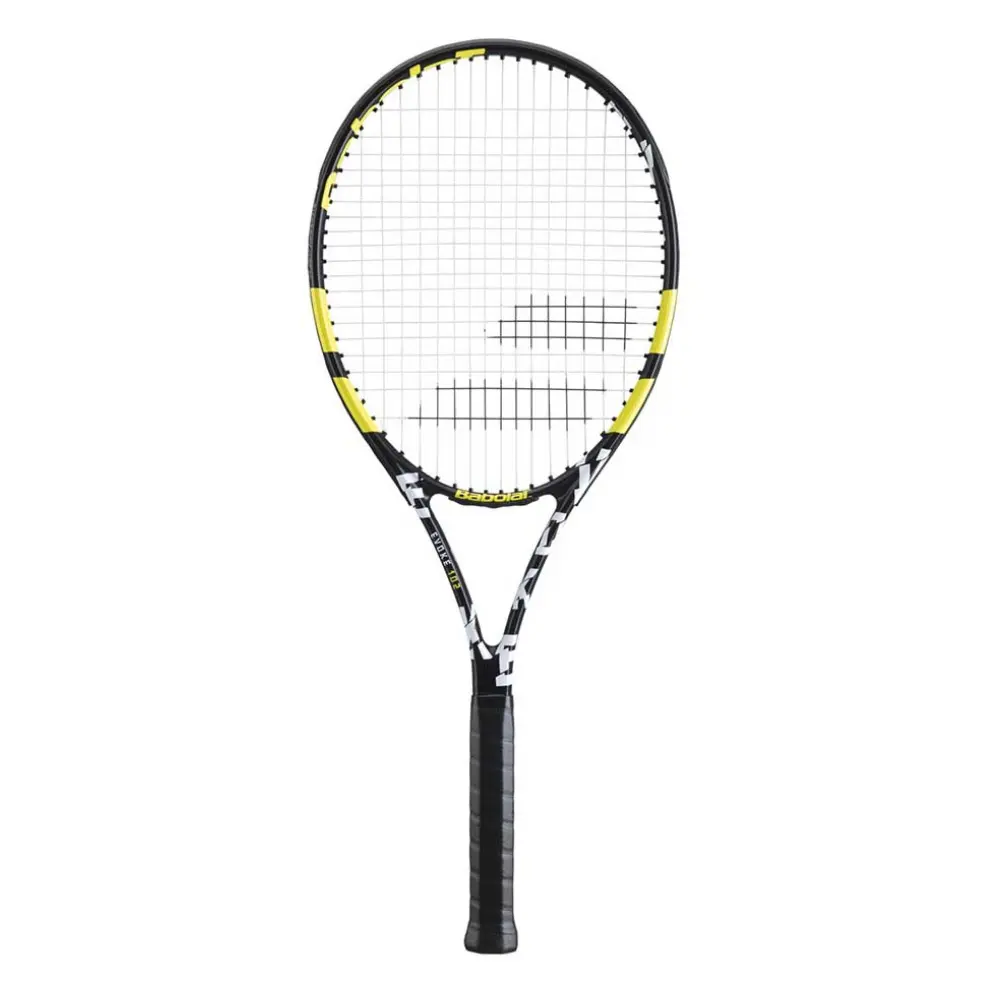 With the Babolat Evoke 102 Prestrung W Tennis Racquet, consumers can get stability and playability at a cheaper price point. Thanks to the brand's Fused Graphite Construction, it's the best racquet.
The racquet's head measures 102 square inches, and its 16×19 string configuration is forgiving. The Evoke 102 is lightweight (9.5 ounces unstrung), simple to swing, and offers recreational players a low-cost blend of playability and stability. This racquet gives a little bit more control than the Evoke 105 and is pre-strung with the synthetic gut.
| | |
| --- | --- |
| Head Size | 102 sq. Inches |
| Unstrung Weight | 9.5 oz |
| Swing Weight | 260 |
| Composition | Fused Graphite |
| Length | 27 Inches |
| String Pattern | 16 × 19 |
| Recommended Grip | Syntec Uptake |
| Color | Weight, Blue |
| Unstrung Balance | 33 cm |
| Grip Size | 4 3/8 Inches |
| Shaft Material | Graphite |
| Frame Material | Graphite |
History
In the 1990s, Babolat entered the racquet industry, although it isn't a prominent force. They aren't certain they attempt to compete with the major companies at the time (at that time Wilson, Head, and Prince).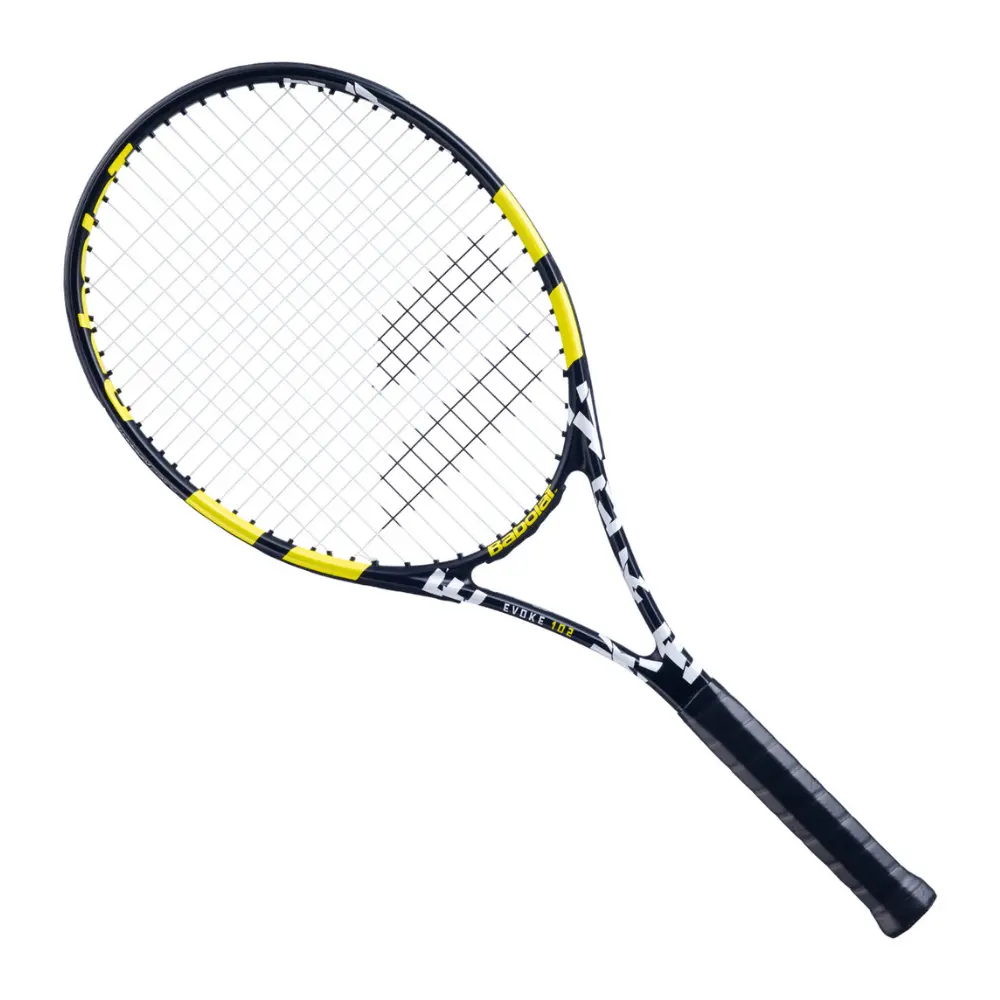 They reasoned that making racquets allow them to gauge their success and determine whether it was lucrative in the market. They were aware that they needed to secure some professional players as endorsers to raise awareness and demand.
They signed Carlos Moya and Alex Corretja, two strong players. But not top stars because they couldn't afford to sponsor the best players in the game. When they advanced to the late rounds of multiple big tournaments, this decision later paid off more significantly than expected. The signing of Andy Roddick and Rafael Nadal as juniors, though, was the real achievement.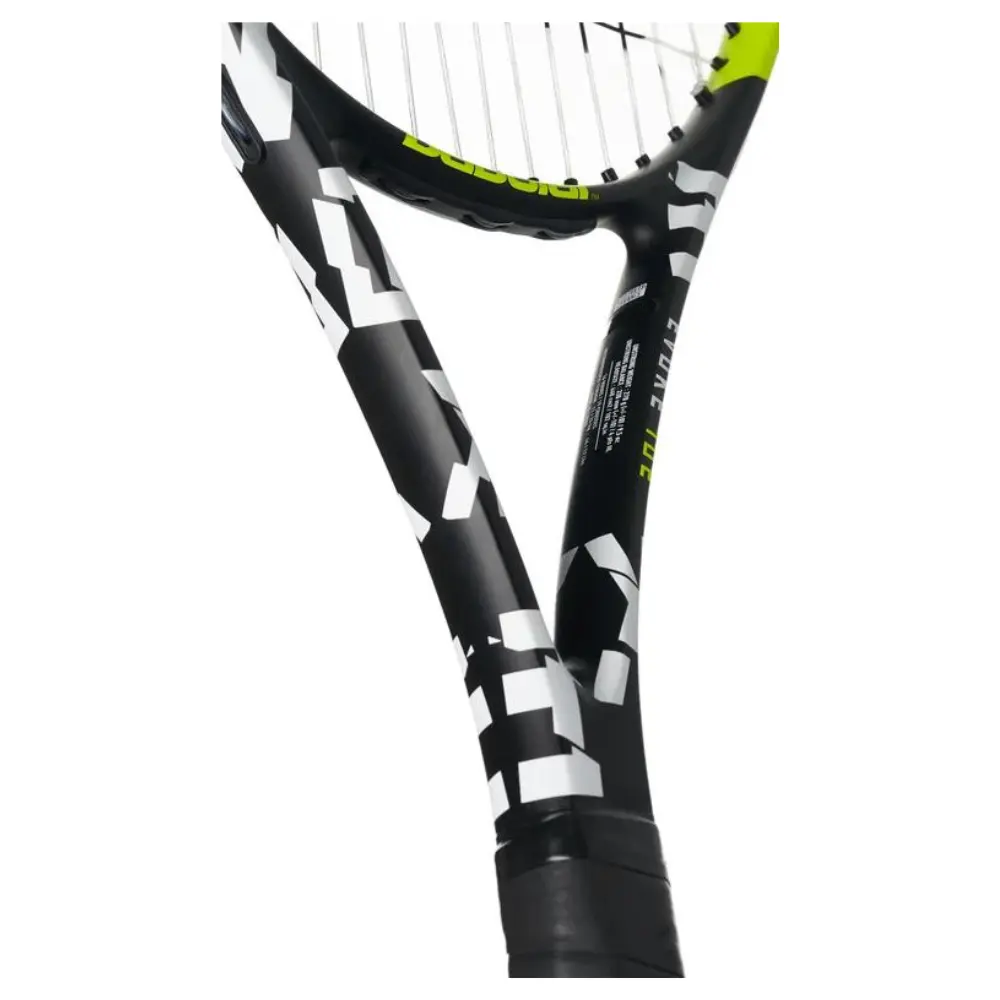 Features
Pros
Low cost
Stable of recreational players
Pre-strung with synthetic gut
Easy to swing
Cons
102 square inch racquet may create issues for some players
FAQ'S
Is the Babolat Evoke racket good?
You can enter the game of tennis at a reasonable price point with the help of this racquet. For the occasional player who seeks dependable performance, the EVOKE 102 is also an excellent option. It offers a little bit more control because of its 102 square head.
Is Babolat suitable for beginners?
Babolat has a reputation for producing racquets that are user-friendly; top players use them, as do beginners and many of the guys on my squad.
Which Babolat suits your arm
A forgiving racquet with a thicker beam and a longer 27.6 length is the Pure Drive 110. For those who want to produce power while maintaining comfort and playability, this is a superb racquet.
Why is Babolat a favored brand?
Modern players' racquets from Babolat are renowned for encouraging powerful, quick swings and lots of topspin (think Rafael Nadal). Although there are three primary racquet lines, each line contains a range of tennis racquets designed to suit various player
Conclusion
This racquet's steadiness and relatively thin 22-22-25mm design will give you the control you need to advance and rapidly reach the next level. This is the best choice for players who like to play with a wide-head-size racquet.