The development of American Maxime Cressy brings the serve-and-volley game style back into prominence on the men's ATP Tour. On Newport's grass courts in 2023, the current world No. 33 won his maiden singles championship.
The serve and volley essentially completely disappeared from professional tennis. But at the club level, players still enjoy using it as a supplementary approach to their primary strategy. The best tennis racquets for serve and volley are selected after extensive research, and we decide to review them.
Best Tennis Racquets For Serve and Volley
Racquets with greater control and maneuverability are more crucial for the serve and volley player. The best serving and volleying tennis racquets are smaller head sizes and thinner beams. Because they offer more precision and feel, particularly on volleys.
We've compiled all the information here with this very specific player in mind. Because the best tennis racquets for serve and volley players are unquestionably different from those for baseline players.
Serve and Volley Racquets
Some of the crucial parameters we utilized to choose the racquet before moving on to the list of them. Hundreds of various tennis racquets with distinctive features are available on the market. But when it comes to serving and volleying, we concentrated on:
We chose each racquet based on our hitting expertise and extensive research that narrowed down to those three metrics. The players who care less about control and want their serves are pop. We include a couple of alternatives toward the end of the post. Let's start with the tennis racquets right now.
1: Wilson Pro Staff RF97 Autograph Review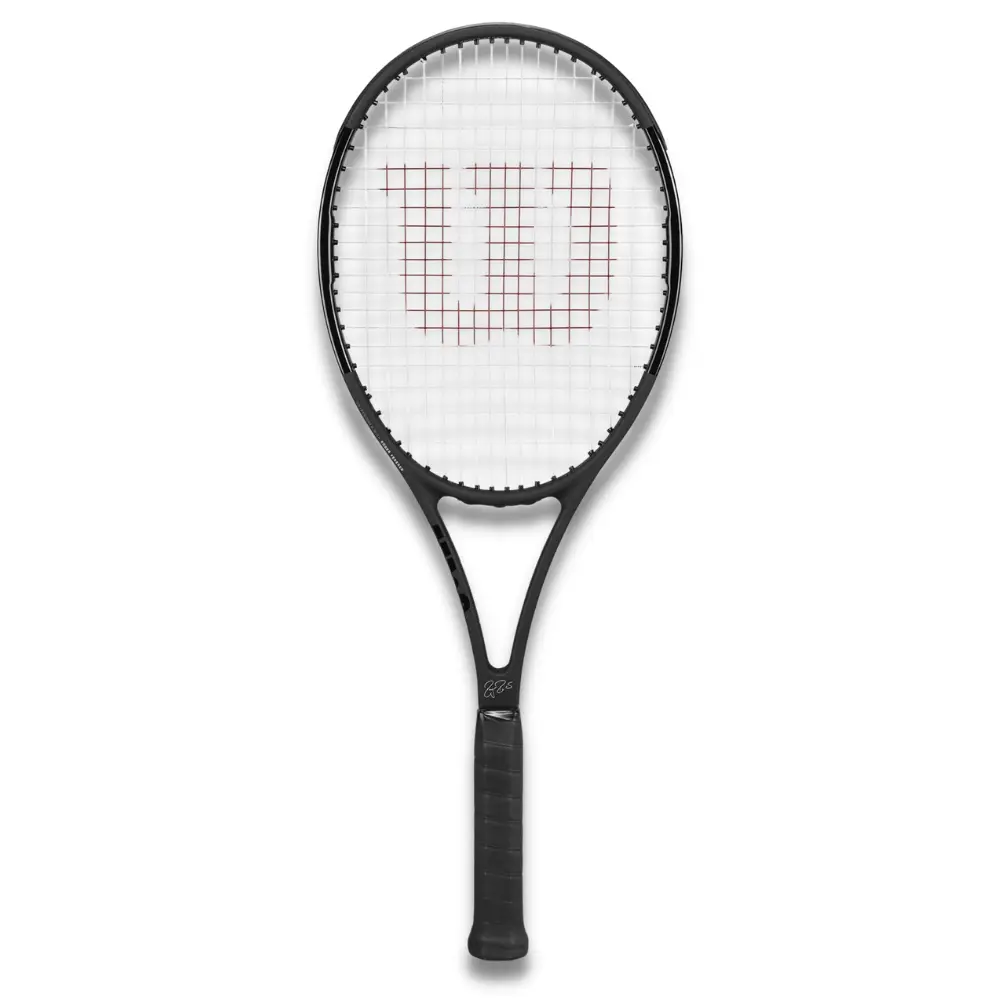 Roger Federer is a skilled player of the serve and volley style of tennis. Any racquet created to his specifications is useful for anyone attempting to imitate his style. The design of the RF97 sets it apart from other products significantly.
Its lightweight head makes serve and volley superb, and its braided graphite construction gives it a pure and reliable feel. Vibration is decreased due to its sturdy and stable build. In addition, it is a wonderful 97 square-inch head size for serve and volley.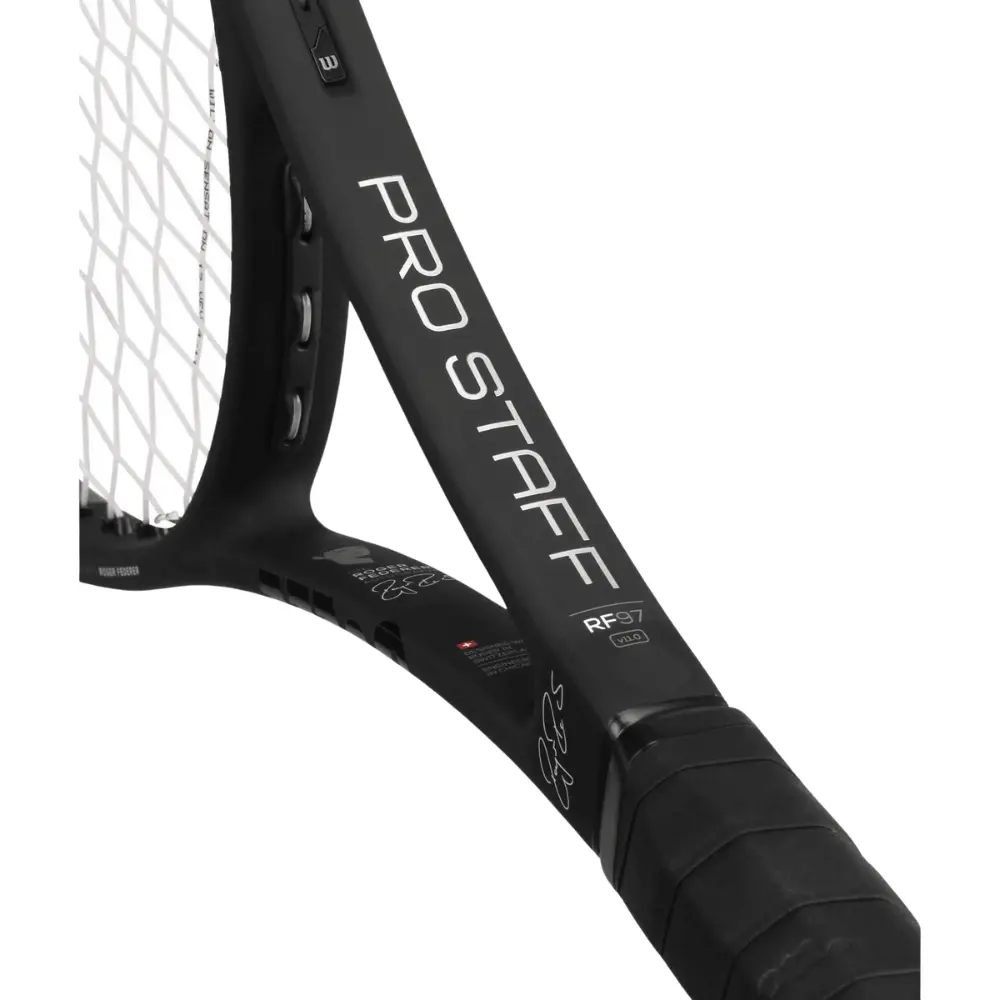 A serve and volley tennis racquet is considered at its heaviest when it weighs 12.6 ounces. Interestingly, this heavyweight tennis racquet provides excellent control, which is crucial in serve and volley.
The RF97 is perfect for players that play the ball aggressively straight after the serve. To direct their force, these players need racquets. The best tennis racquet for serving is undoubtedly the RF97.
Pros
Feel and Touch
Free Custom String Colors to Choose From
Recommended for Serious Players
2: Head Graphene 360+ Prestige MP Review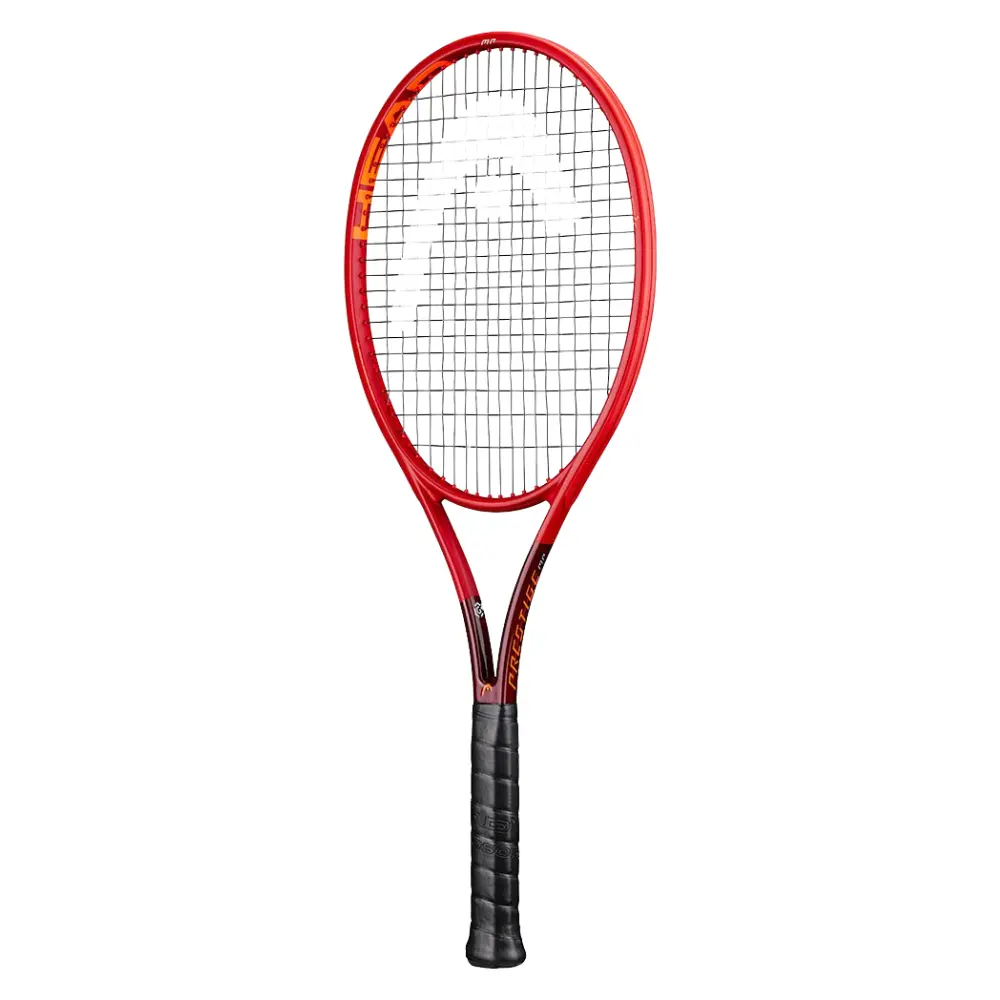 One of the most famous product lines on the market is Prestige. The goal of prestige tennis racquets is to give a contemporary frame a vintage vibe. The upcoming revision accomplishes this. When it comes to controlling and feeling, it is conceivably the finest in its class.
The revised Prestige's head size of 98 square inches weighs 11.9 ounces (337 grams) and is balanced at 7 points HL. Additionally, it has a 4-point head balance that makes it easy to swing serve. Innovative spiral fiber technology involves placing twisted fibers on a racquet's shoulder area.
It increases flex and provides a clean impact sensation, a feature of Head Graphene racquets. I play on the tour with the Prestige of the previous generation, and I adored it. Since I am more of a baseliner/counterpuncher, it is not the ideal fit for my style of play.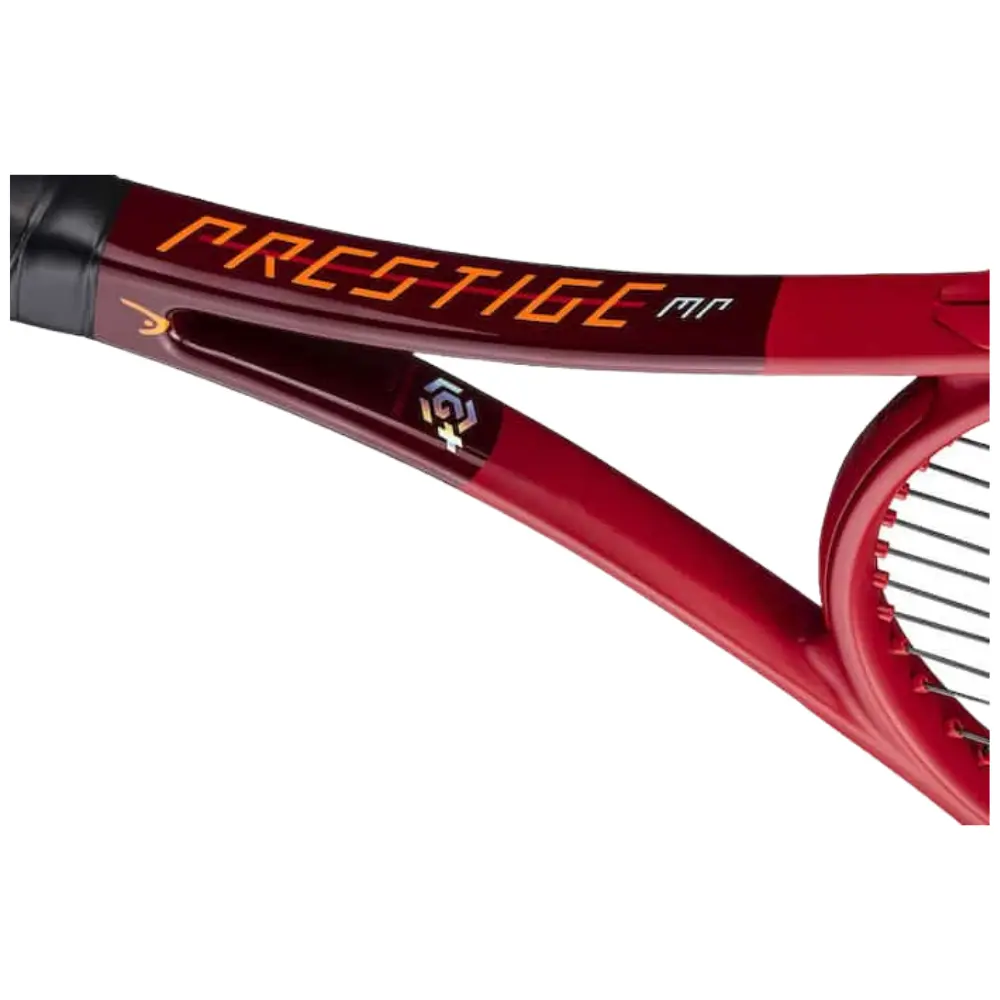 But this racquet felt fantastic during serves and volleys. When I first used this version, I enjoyed how user-friendly it is without sacrificing the Prestige feel. It is low in weight, super flexible, and excellent in control.
Pros
Simon Gilles used it
Offers superb power and control
Hefty Sweetspots
Suitable for Advanced Players
Cons
Unacceptable for those under 4.0
3: Wilson Six One 95 Review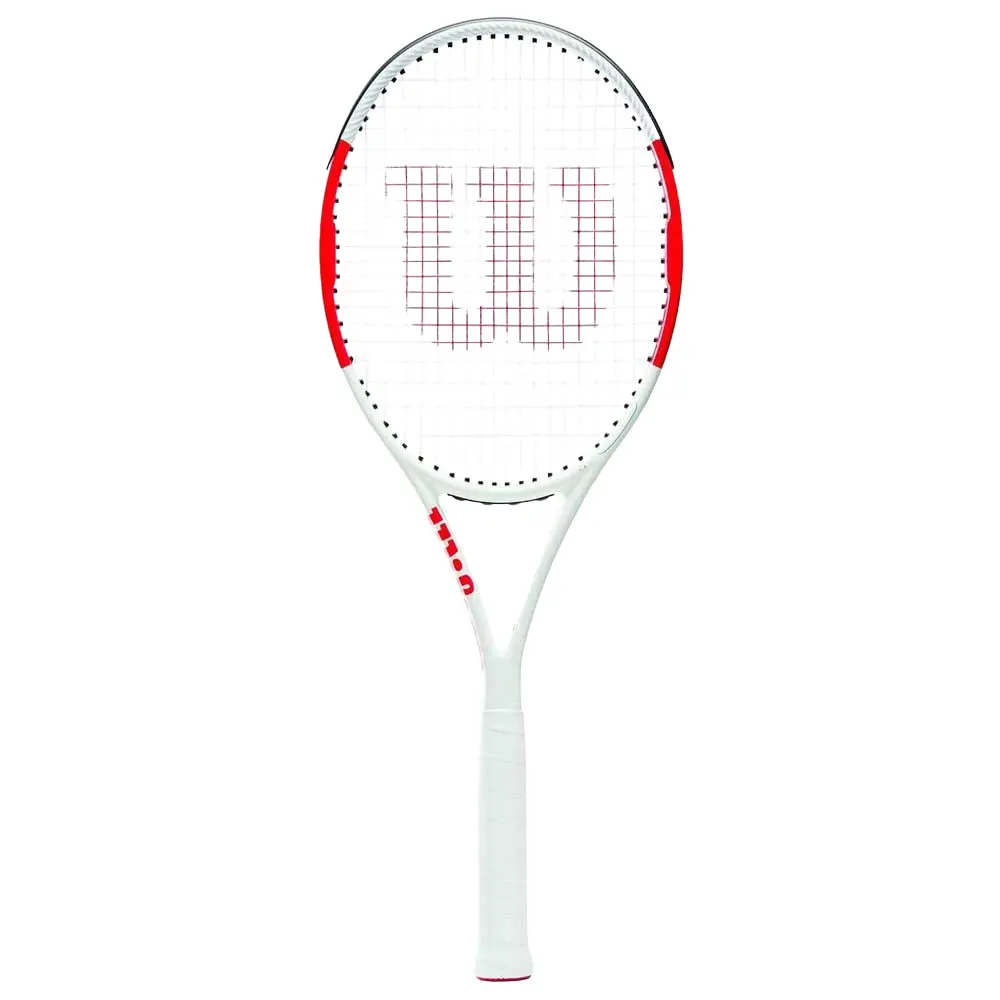 Wilson 95 is the perfect racquet for you if you are a die-hard enthusiast of playing volleyball in tennis. Not just for volleying, but also effective while serving. Due to weight and head size, it is classified as a heavy racquet.
It is a little challenging for beginners to swing but is regarded as giving players outstanding control. Wilson 95 provides you with greater precision with fantastic volleys and a light head balance with 22mm narrow beams.
This Sticks for Volley and Serve features cutting-edge parallel drilling technology. That produces a more forgiving string bed with a larger sweet spot. Wilson 95 overwhelms you with plenty of control and solidity during your game if you compromise with it.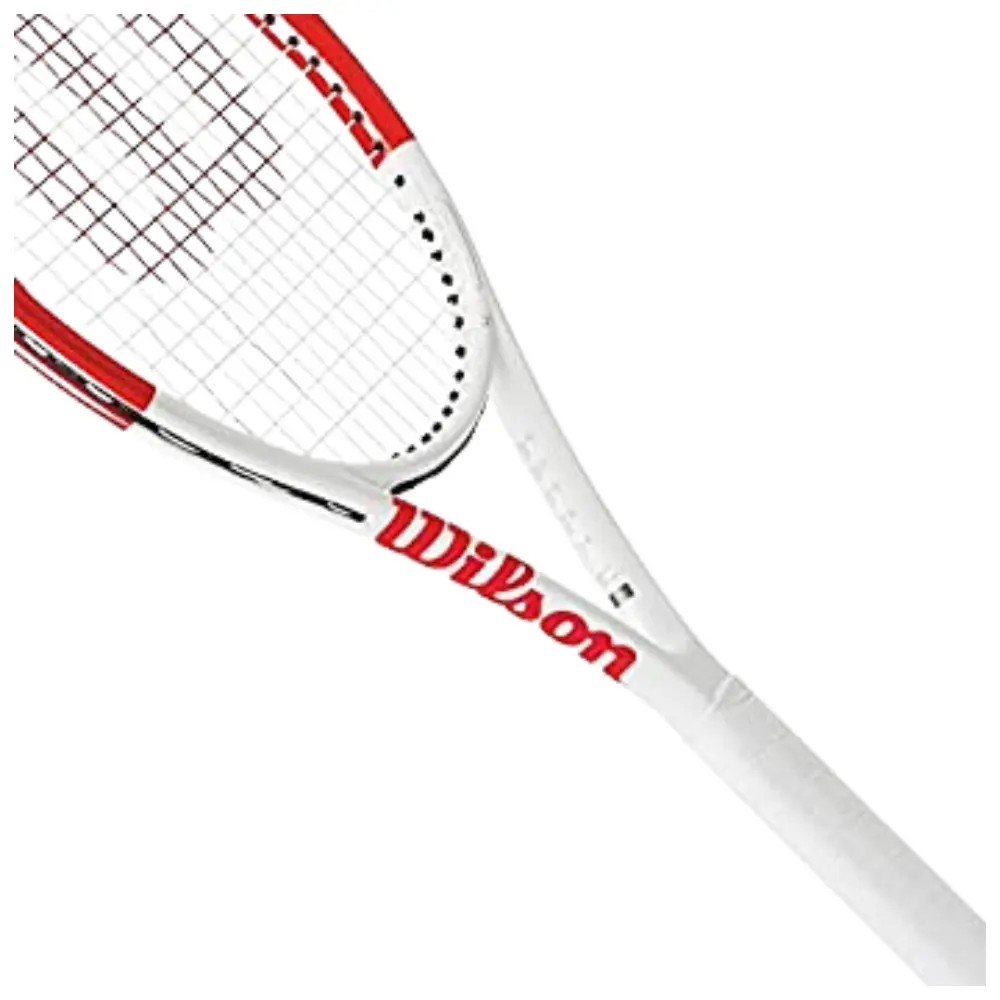 Pros
Hit close-range shots with assurance
Decide if you want additional Feel and Control
A vibration that mutes on off-center impacts
4: Prince Phantom 100 Review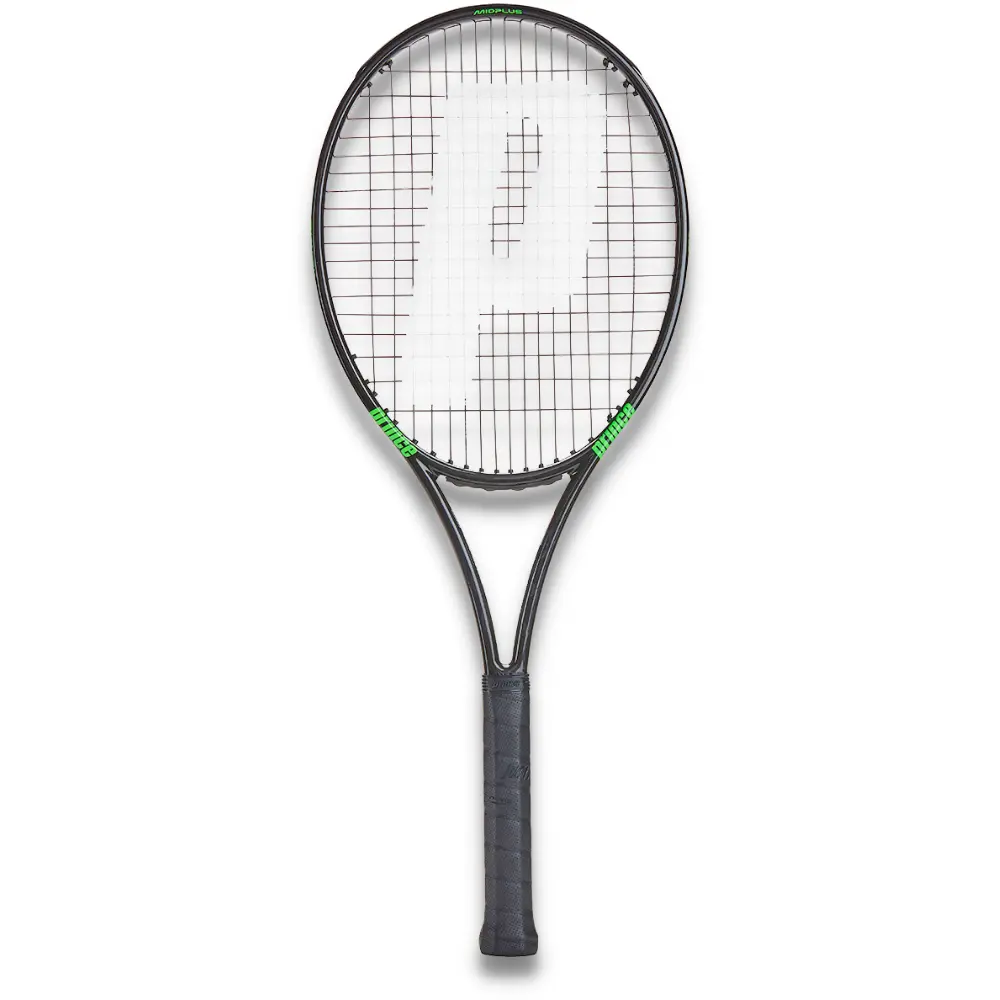 Prince is a longstanding reputation as one of the top producers of tennis racquets. With this racquet, they hit the mark. You couldn't ask for a racquet with more control with a 100 square inch head, 11.3 oz strung weight, and a frame stiffness of only 54.
Confidently come to the net with the Prince Phantom Pro 100 as it is arm friendly and responsive. For intermediate and advanced players who enjoy attacking the net and seeking control, this is the perfect racquet.
The handle of the racquet makes up most of its 11.3-ounce weight. Due to its low head weight, as a result, it has great mobility at the net. The racquet performed admirably on groundstrokes but didn't provide as much spin and force.
Pros
Highly endorsed for the best volley and serve
Fairly open 16 ×18 string pattern
5: Yonex VCORE Pro 97 HD Review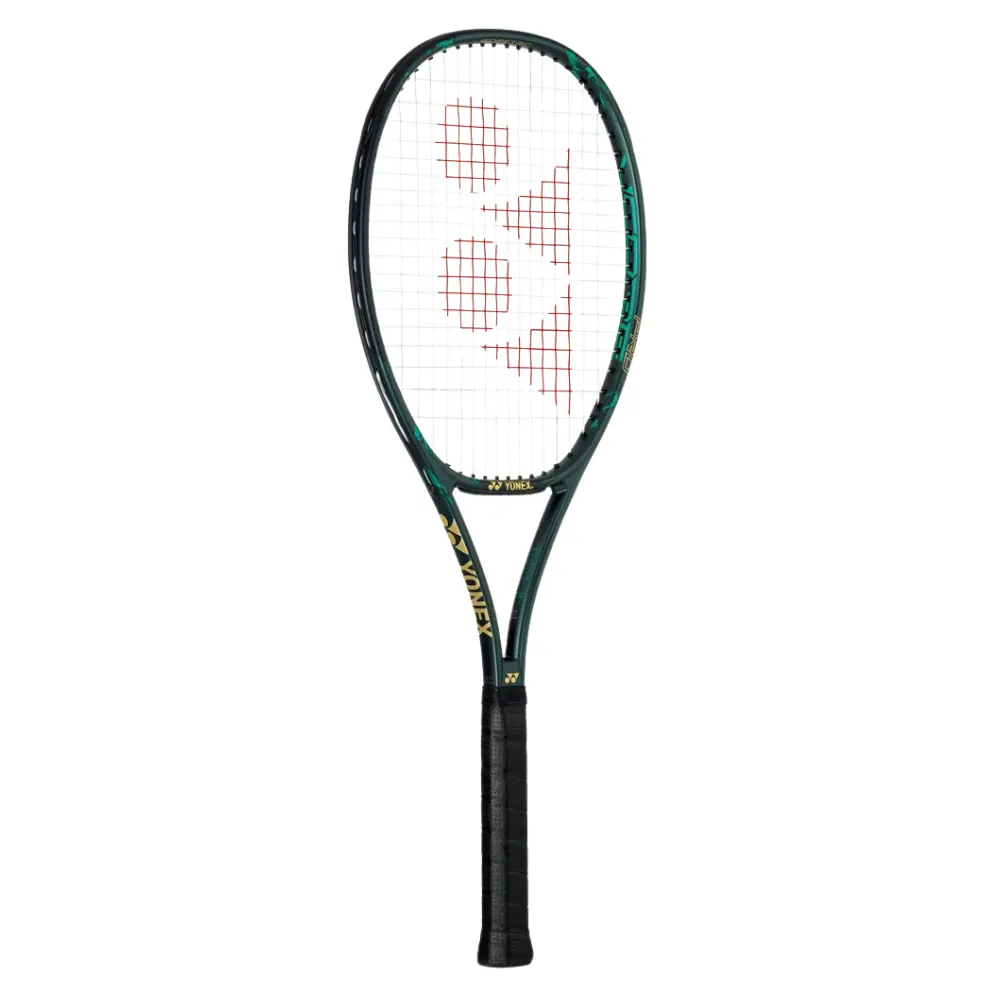 Another headlight racquet made for control and feel is the Pro 97HD. One of the products sold under the Yonex label is called Vcore Pro 97 HD. Reviewers frequently give it a particularly high feel rating. The handle is Vibration Damped Mesh that reduces vibrations and improves control.
High levels of stability make the racquet ideal for serving. Control is improved much more and string life is extended in its 1820 form. You can select the weight that best suits you because it comes in two different weights.
It is a dependable stick because it combines the exceptional power and control needed for serve and volley. A revolutionary isometric square head form is another element of the Pro 97 HD head. The size of the sweet spot is increased with this distinctive and exclusive design. Similar to this, the 3D vector shaft uses deep grooves to boost stability and lessen frame twisting.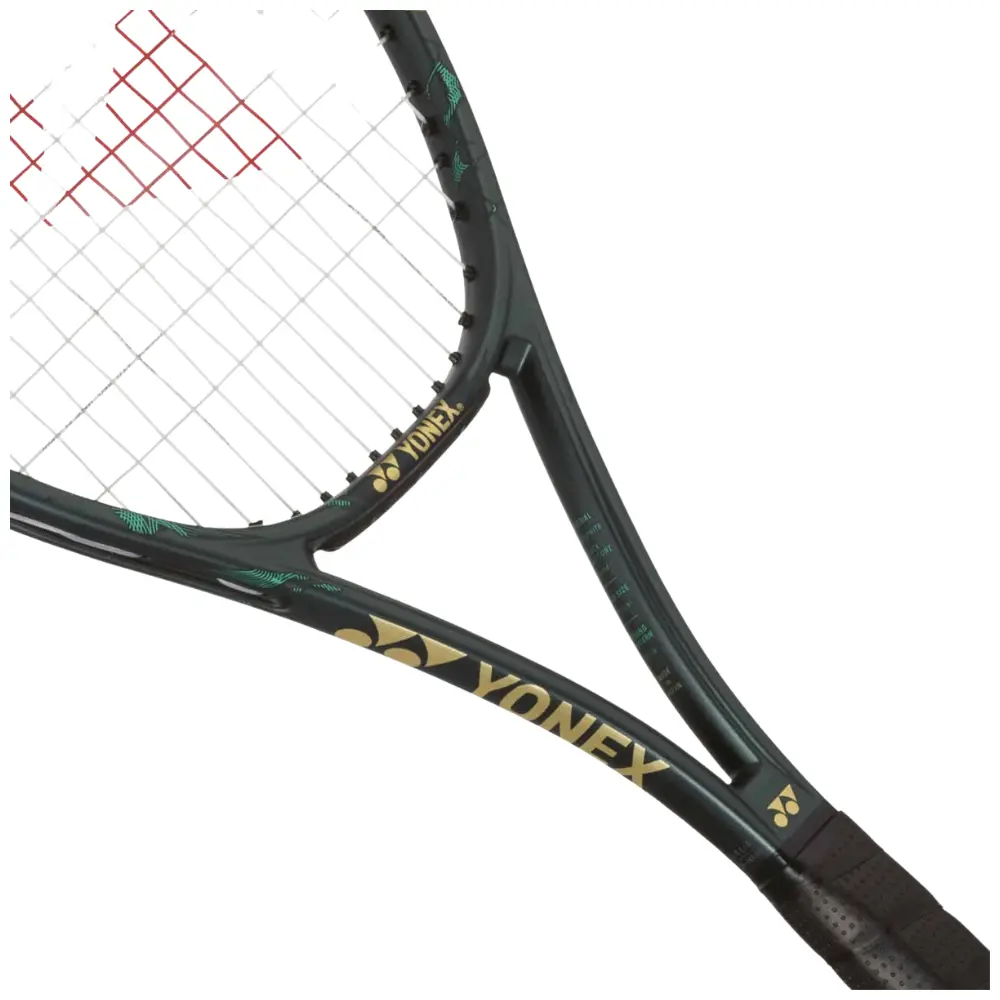 The lock booster mechanism on the Vcore helps to secure the string and improve control by tightening the grommets. This means that control is the key component for performing the perfect serve and volley in a game.
Pros
Aids in the generation of power and spin
4.0 Or higher players rate it
Touch and Feel are preferred
Similar to how wooden racquets feel and flex
Cons
It would be challenging for women to hit forehand shots.
Buying Guide
The way the racquet plays will also depend on other things. These include string tension, string gauge, string choice, and grip size. Here are some brief tips on how to make these decisions.
Grip Size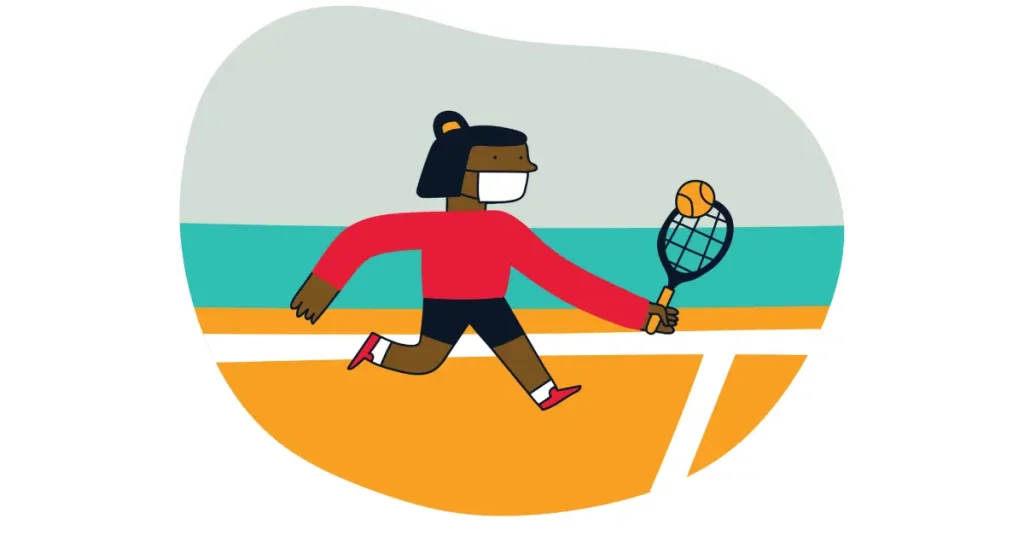 The size of the grip varies considerably depending on the individual. Rafael Nadal prefers a smaller grip than Juan Martin Del Potro, who prefers a larger one on the men's professional tour. It comes down to a matter of preference.
The average grip is small in size at 4 inches and a large size up to 4 5/8 inches. Before choosing a grip size, we advise trying out several. Usually, going too small or large is detrimental. Choose a grip that fits your hand size and is as comfortable as possible.
String Choice
Nowadays, players typically make two options for string material: polyester or synthetic gut. The elbow is easier on the synthetic gut, which is typically less expensive. The string's feel will continue to feel good for longer.
The synthetic gut is a wise choice if comfort and durability are your top priorities. Additionally, your cost of restringing will be lower. Polyester, on either side, will give the ball a greater feel and bite.
Both baseline and serve and volley players benefit from the increased spin and power that this produces. The disadvantages of polyester include faster feel loss after use and greater stringing costs. Polyester is also more painful to wear on the arm, especially when the strain is strong.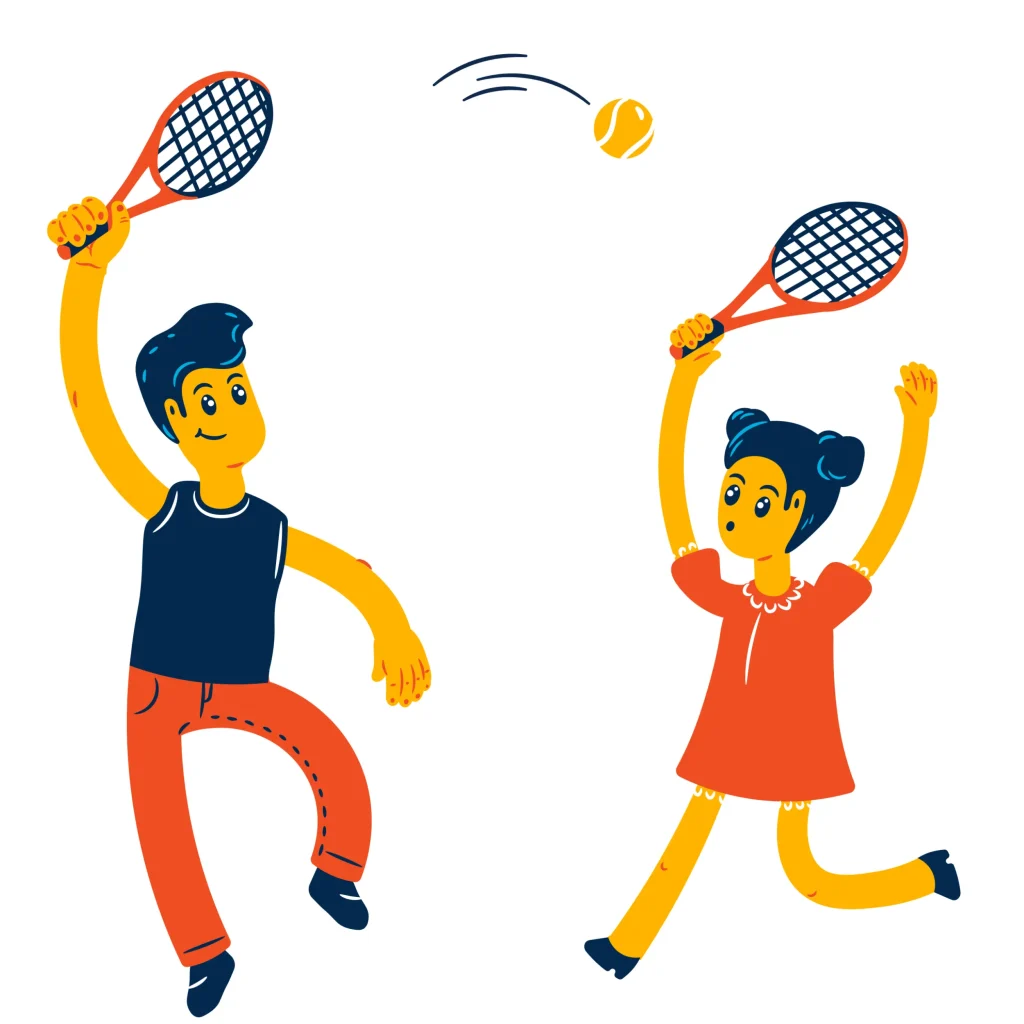 In contrast to 7-8 weeks with synthetic gut, I need to restring every 3-4 weeks while using polyester. Polyester is preferred the almost all professional athletes, and there are numerous alternatives available. String, synthetic gut, or polyester will work for players who serve and volley. However, polyester gives the ball more bite.
String Gauge
This is also another crucial element of playability. A tennis string gauge is a measurement of its thickness. With 15 being the thickest and 18 being the thinnest, the gauges range in size from 15 to 18. The majority of players utilize 16 or 17-gauge strings.
The string survives longer with a lower gauge, but it is less playable. The string will last less time with a greater gauge, but it is more playable. I adore using a 16L and 17-gauge string. I used to play fairly well with standard 16-gauge strings in the past.
However, I find that the extra time and money are worthwhile because of the improved feel of the 17-gauge string. Either string works for serve or volley players, but polyester offers a better feel and spin. If you like, you can try my strong suggestion.
String Tension
When the strings are inserted into the racquet, this describes how tightly or loosely they are tensioned. The recommended string tension is usually written on tennis racquets. For example, "Recommended Tension: 55-65" can be written there.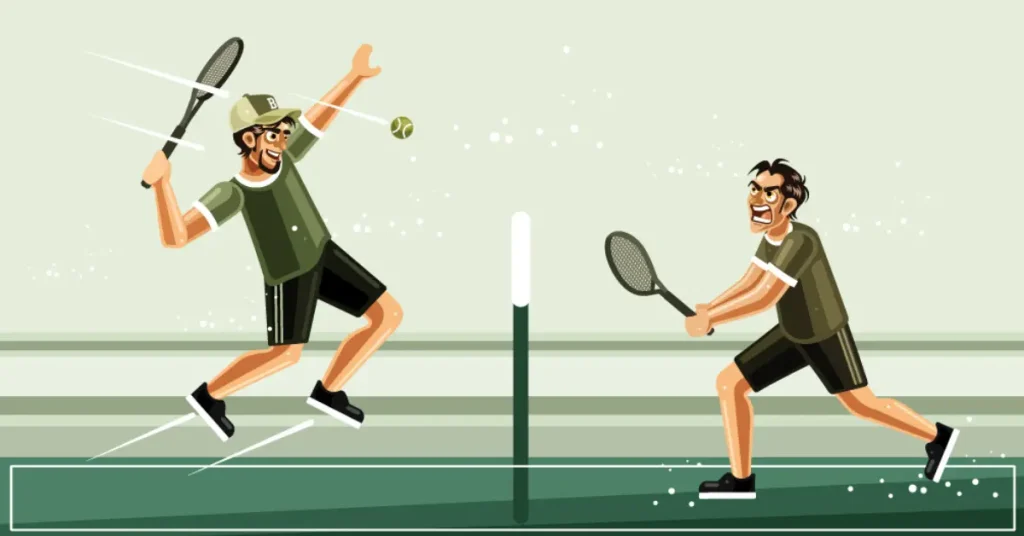 Higher string tensions are preferred as they provide more control. They'll last a little bit longer because even after playing, the tension in them is very tight. Remember that the elbow is not particularly tolerant of tighter stresses. So, decrease the string if comfort is a priority. The majority of racquets offer a 10-point spread at the suggested tension.
FAQ'S
Which is better for serve and volley—headlight or head-heavy racquets?
Your racquet is headlight if you want it to maneuverable and an outstanding touch and feel qualities. This allows you to control the movement of the racquet head as swiftly and simply as possible.
How does Cressy use a racquet?
If you're curious about the equipment used by Maxime Cressy, ATP Tour's newest lunging, look at some of the best racquet possibilities. He prefers the Babolat Pure Aero, it stands to reason that he loves the increased power and spin more than the improved feel.
Which is preferable, a lighter or heavier tennis racquet?
A heavier racquet has greater power, stability, and shock absorption than a lighter racquet (all other things being equal). When the stringbed of a heavy racquet makes contact with the ball, the additional weight helps it win the conflict.
Use a light racquet any tennis pros?
Not all professional players, but a lot of them, utilize racquets with heavy swing weights. Professional players observe whipping up enormous tennis balls while using racquets with extremely low static weights.
Conclusion
The serve-and-volley approach calls for a great deal of precision, which is only possible with the ideal instrument. The racquets mentioned above are excellent choices for net-crasher players. If you're interested in our advice, grab the Head Graphene because of its incredible control and maneuverability. Head Graphene is a racquet that is specifically designed for serve and volley. For all types of gamers, it is the greatest.