Most people put their racquets away and prepare for ski season in Vail, Colorado. When the aspen leaves start to change and the snow starts to fall Platform tennis game begins. But some hardy individuals choose to take up a platform tennis racquet and anticipate some competitive outdoor fun.
With its special wire netting and heated court, the platform tennis racquet was created to be played in chilly weather. No matter what Mother Nature throws at you, heaters installed under the deck keep the playing surface usable. Players dress in layers while it is chilly outside, removing them as needed as the game warms up.
Best Platform Tennis Racquet
Paddles are the name for platform tennis racquets. The specs of platform tennis paddles are quite straightforward and unambiguous, unlike some other sports. The paddle's length cannot be greater than 18 inches, which means that all paddles are exactly 18 inches long.
The paddle weighs between 13 and 17 ounces and is perforated with up to 87 holes. The paddle's surface may have a texture, but it must be flat (not curved or warped). The face must be green or yellow unless it was a paddle.
Features
High, medium, and low core density levels are seen in paddles. These Platforms are in different shapes, weights,s and paddle lengths.
High Density
High-density paddles are made with extra rigidity, power, and stability for advanced play.
Medium Density
The finest medium-density game for intermediate-level players strikes a balance between the need for power and control.
Low Density
Low-Density paddles have a softer feel, improved control, and increased vibration dampening. They are also very lightweight.
Balance
A paddle's balance is determined by measuring the paddle's center of mass along its length. There are three balance categories: Even, Head Light, and Head Heavy. A head-light paddle results in less power but more control. A head-heavy balance gives serves and overhead shots more pop.
Handle Length
A paddle's handle length options include junior, regular, or long. Longer handles are made for two-handed shooting and greater shooting range.
Paddle Weight
A heavier paddle has a higher power rating is steadier and less maneuverable and is also more stable. A lighter paddle is easier to maneuver and will be easier on the arms.
Grip Size
All platform tennis paddles have either a 4 or 4.25 inches grip size. Men more often than women utilize the 4.25-inch size in adulthood. With the help of overgrips or grip tape, players who require a larger size can build it up. Playing regularly, changing the grip is an excellent technique to increase your grip strength, even in colder temperatures.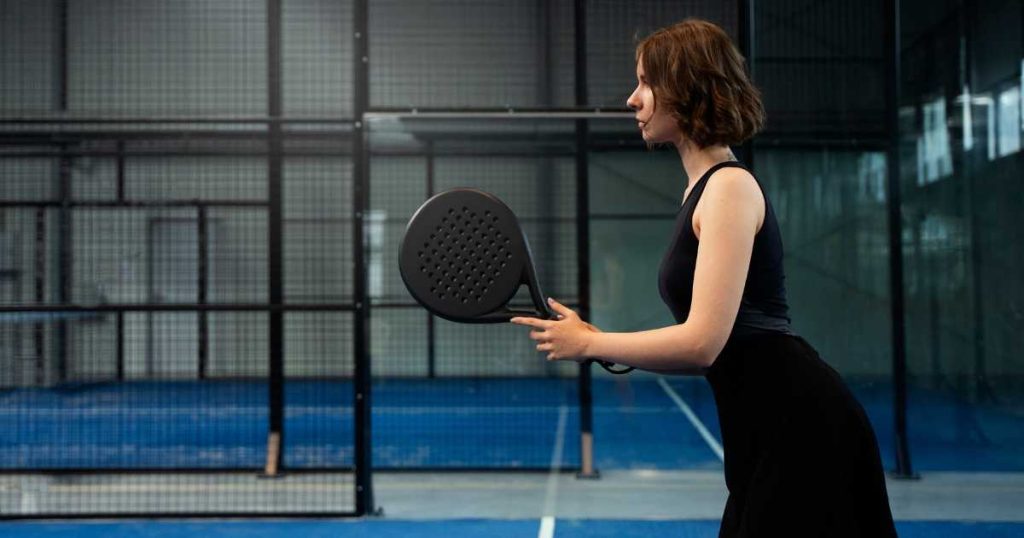 ---
1: Viking O-Zone Lite GG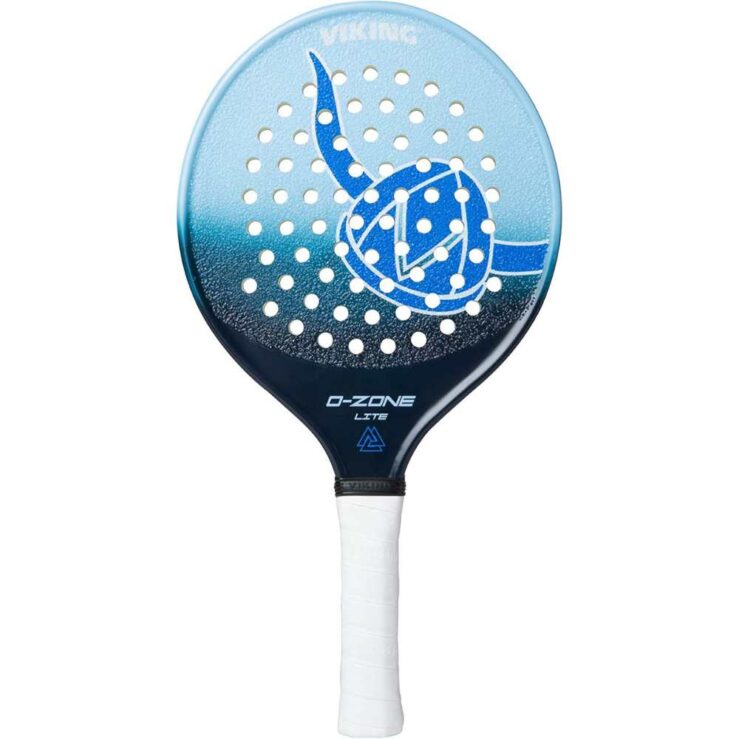 Platform tennis has had Viking Athletics as its undisputed leader for more than three decades. The company is still actively involved in the sport's growth and development. They are unparalleled, and so are their paddles. The O-Zone Lite, which weighs only 12.9/365 grams, is a lighter version of the well-liked O-Zone Pro.
Specification
| | |
| --- | --- |
| Area | 82 sq. inches |
| Length | 18 Inches |
| Balance | Head Heavy |
| Power Rating | 7 |
| Grip | 4 ¼ |
Pros
Reduces Tennis Elbow
Medium core density
Carbon mesh rim
Solid feel with a good texture for creating slice and dice shots
Stylish and effective tennis paddle
Bottle opener at the base of the handle
---
2: Wilson Blade UL GRUUV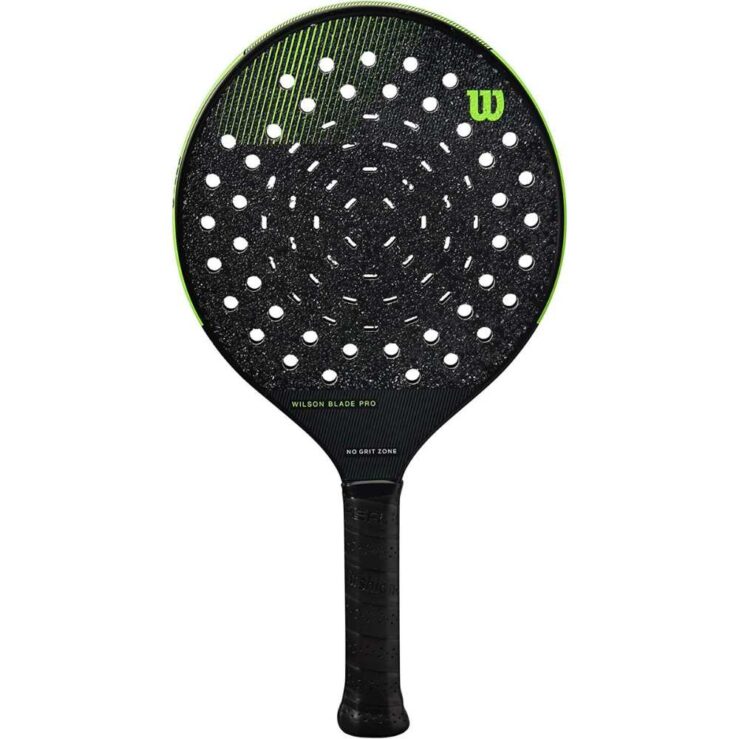 Wilson has been pushing the boundaries of the invention for more than a century. Wilson provides athletes with items that are capable of winning championships. Wilson also makes tennis equipment with an unrelenting passion for players of all ages, playing styles, and skill levels. The GRUUV maximizes ball contact with the paddle surface and allows edges to grab the ball more forcefully. This improves spin and feel.
Specification
| | |
| --- | --- |
| Paddle grip size | 4 ¼ |
| Head size | 80 sq. inches |
| Comfort | No grit zone |
Pros
Low core density increases responsiveness for more powerful effects without tiring the arms.
For more control and feel of the ball, Killer Grit Technology triples the amount of grit on the paddle surface.
By using a sophisticated hole-drilling technique that increases hole sizing, and delivers more spin.
Cons
Sometimes may cause little fatigue
---
3: Adidas Precision Pro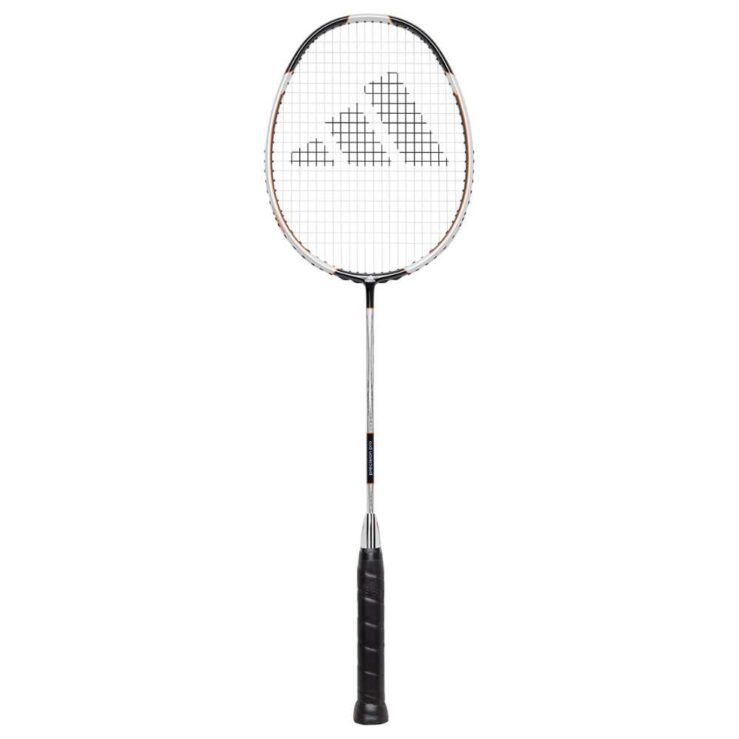 Paddle and racquet sports are nothing new to Adidas, one of the most recognizable, trustworthy, and iconic brands in existence. You'll enjoy the Adidas Precision Pro paddle because it mixes innovation with premium materials. Unique hole placement in groups of three reinforces the surface and increases the paddle's toughness. The entire racquet has perimeter reinforcements that increase the resilience to the intense torsion of play.
Specification
| | |
| --- | --- |
| Paddle grip size | 4 ¼ |
| Head size | 80 sq. inches |
| Material | Rubber |
Pros
Core density is low
Excellent ball release and good comfort are provided by EVA rubber.
Offers make extremely accurate shooting directions.
Made to achieve the optimum performance
Maximum ease and balance for greater control
Made entirely of fiberglass
---
4: Engage Encore Lite Pickleball Paddle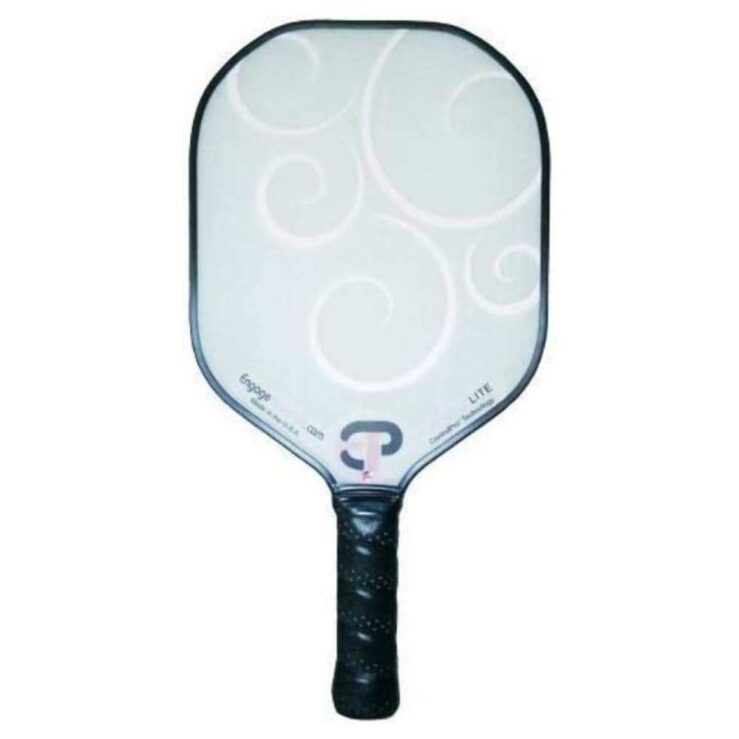 Make no mistake; this best-selling platform tennis racquet is far superior to most paddles. Encore is well known for its pickleball paddles. Max Grit promises the maximum texture for control and spin. The highest level of power, control, feel, and mobility is offered. Paddles that are lightweight guarantee less fatigue and faster reaction. No Grit Zone is present above the grip for two-handed players' comfort. Specially placed holes improve spin and maneuverability.
Specification
| | |
| --- | --- |
| Weight | 27 Ounce |
| Length | 18 inches |
| Width | 9.45 Inches |
| Thickness | 0.79 Inches |
| Power Rating | 6.5 |
| Surface Area | 92 sq. inches |
Pros
Extra-large striking surface
Core density is low
Mesh carbon rim
Grittiest possible surface texture
Supple Contour Plus grip
---
5: Xenon EVortex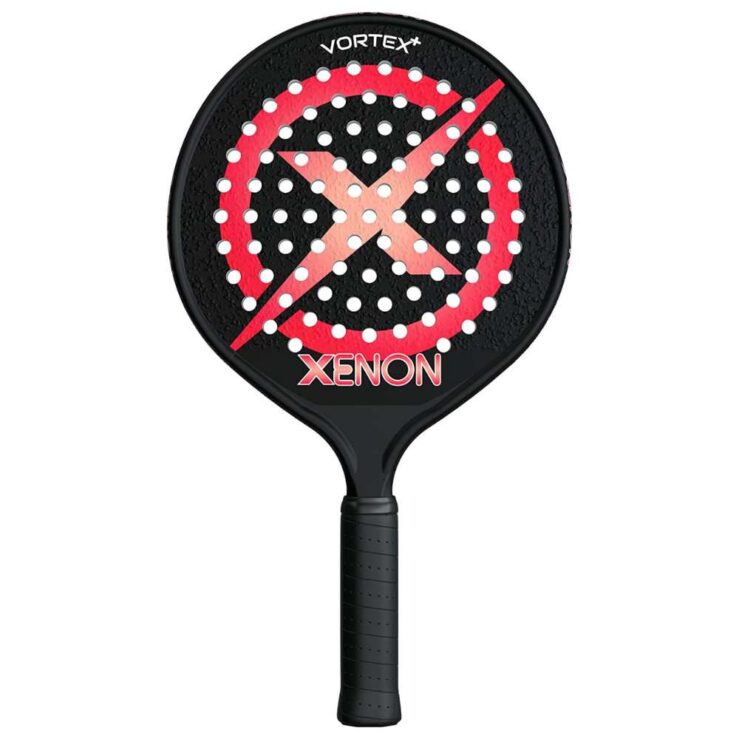 With this heated handle, Xenon despite being a relative newbie to the sport is stirring things up. No matter the weather, maintain the warmth of your fingers and hands. Up to 50 degrees, more heat can be applied to the handle than the surrounding air.
With the supplied micro USB cable, the rechargeable battery can be charged. For up to two hours on a charge, Hot Hands technology keeps your hand warm. Due to a head-light balance, a light to medium-weight paddle swings easily. The unique smooth curve at the base skull makes it simple to choke or secure the grasp with two hands.
Specification
| | |
| --- | --- |
| Hole size | 3/8 inch |
| Balance | Head Light |
| Weight | 12.88 oz |
| Grip size | 4 ¼ |
Pros
Better ball trajectory control is provided by a low core density.
Incredibly high shock absorption for increased comfort
Oversized head for simple ball attachment
---
Buying Guide
Paddle tennis is probably inescapable if you reside in New York, Florida, or California. The open-air activity is particularly well-liked on Long Island's public beaches and Venice Beach. Platform tennis has also become a well-liked indoor activity in the northeastern region of the United States.
A different variation of platform tennis has recently become popular throughout the nation and the world. Platform paddle tennis racquet demand has surged due to the similar-looking but dissimilar game of paddle tennis. In other places, pop tennis has also taken the place of paddle tennis.
Paddle and platform/Pop tennis have different regulations and smaller courts, based on the basic principles of tennis. The tennis racquets used in Paddle and Pop are similar to those used in racquetball to other racket sports. Compared to tennis, platform tennis is played on a smaller court, and the balls have less compression.
Your racquet needs to be modified accordingly. The strings on platform tennis racquets are absent. Instead, they are usually made of carbon fiber with a core of memory foam. The head size might vary, and holes are often drilled into the surface to lessen friction as you strike the ball.
Other Equipment
A significant portion of your work is finished once you have mastered the racquet. You should also take into account a few other crucial factors, though.
Gloves
Using a glove or mitten is typical this sport is frequently performed in chilly or even damp weather. Platform tennis gloves are made to keep hands warm and maximize paddle control while playing in cold conditions.
Balls
Playing platform tennis requires adhering to certain rules. The balls from other sports should not be utilized.
Shoes
Any high-quality court shoe is appropriate for use on a tennis platform court. Even though the heaters beneath the court's surface might help to limit the harm. It is still considered to be quite impolite to track dirt and/or wet onto the surface.
FAQ'S
Where does platform tennis draw the most fans?
There appear to be just two genuine "centers" for paddle tennis: southern California and the five boroughs of New York City (along with some of the public beaches on Long Island). About 20 courts may be found in Florida, most in St.
How long is the lifespan of a platform tennis paddle?
Platform tennis paddles should be replaced every two to three years on average. You might want to do so every year if you play twice a week or more. Paddles made of wood survive a little bit longer than paddles made of other materials since they are more robust.
Is a tennis racquet still functional after 20 years?
A few are and a few are not. There are racquets from 20 to 30 years ago that still function nicely. Additionally, some contemporary racquets perform better than the majority of vintage racquets.
What's better, Wilson or Babolat?
Wilson racquets are typically better suited to aggressive players who prefer to attack the net. Whilst Babolat racquets are typically more geared towards baseliners who adore ripping hard groundstrokes.
Why do people play platform tennis in the winter?
A racquet sport called platform tennis is played outside in cold weather. It was developed in New York during a very chilly winter in the 1920s. A raised, wooden court with heating underneath was constructed outside in New York. Because residents wanted to play a racquet sport that would function in their chilly environment.
Can you play singles platform tennis?
The scoring is the same as it is for tennis, with points awarded in the following order: love, 15, 30, 40, deuce, advantage, and tiebreaker. Six games win a set. You can play a singles game (one on one) or a doubles game (two on two). Although platform tennis only allows one serve, players serve overhand.