Wilson Ultra, Yonex Vcore, and now Pablo Andujar's tennis racquet reviews have all been reviewed on this site. Spanish tennis player Pablo Andujar is presently ranked among the top 100 players in the ATP Ranking. The tennis racquet used by Pablo Andujar is an earlier Prince model called the Prince O3 Tour.
But it is painted to look like the most recent Prince Phantom Pro 100 O-port model. It is the more adaptable pro stock version of the racquet with the pro stock code TX141P-TK4C and features. The renowned Prince O-ports that Prince brought back for their Beast Textreme series 27.5 is the length. The TW forum user "Heavyhitter" is the source of the racquet images in this post.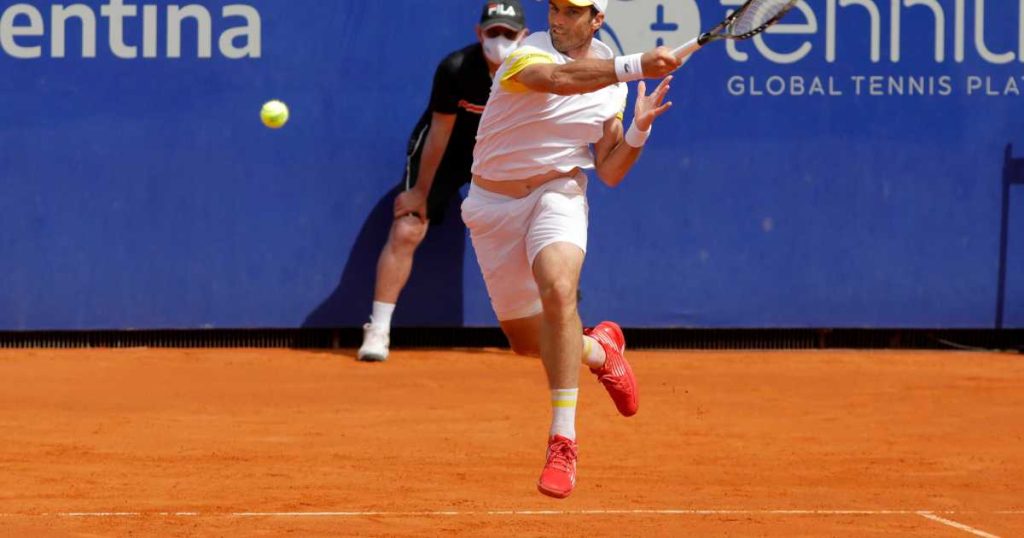 Pablo Andujar's Tennis Racquet Reviews
Pablo Andujar's racquet is difficult to swing, and large swing weights are a prevalent feature of ATP Professionals' racquets. They need to be able to match the speed of their opponents' shots because they are striking big balls.
To play with a swing weight of 350 pounds or more, you must have sound technique. Another smart move is to go to the gym once or twice a week. On tour, Prince's port system is still rather well-liked.
Pablo Andujar and Nicolas Kicker still use their original racquets without changing the paint to match a later model. That indicates the feel of the racquet is fairly distinctive. I don't know why Prince doesn't do it, but I find it to be a little energizing.
The ports are "mushy" and devoid of feedback, players believe the ports provide a great, comfy, and spin-friendly feel. Prince is staying with the ports technology for its most recent racquets (including the Prince Beast Textreme 98 O3 and Prince Beast Textreme 100 O3).
Specifications
| | |
| --- | --- |
| Weight | 350 gram |
| Balance | 33.5 mm |
| Grip | L3 |
| Length | 27.5 |
| Swing Weight | 351 |
Prince O3 Tour VS Prince Phantom Pro 100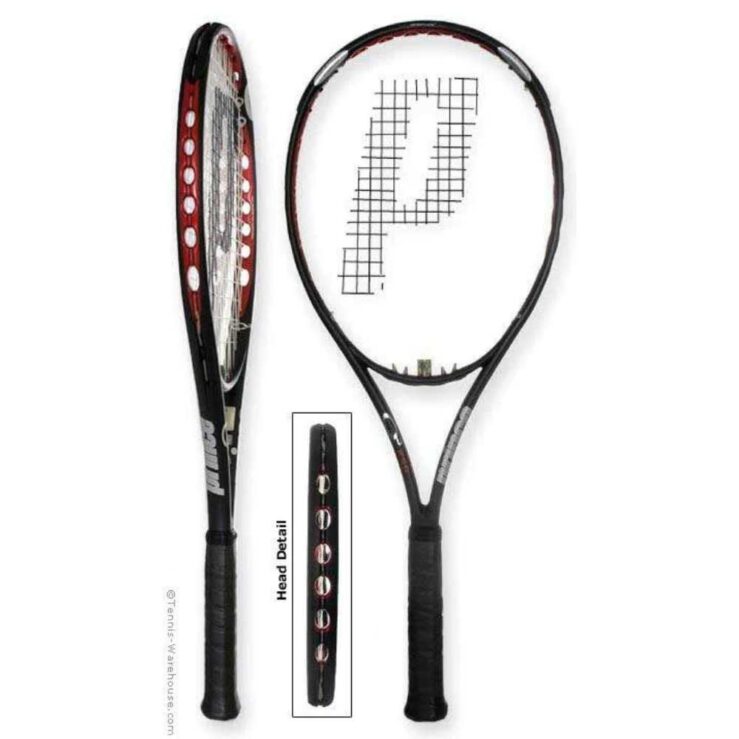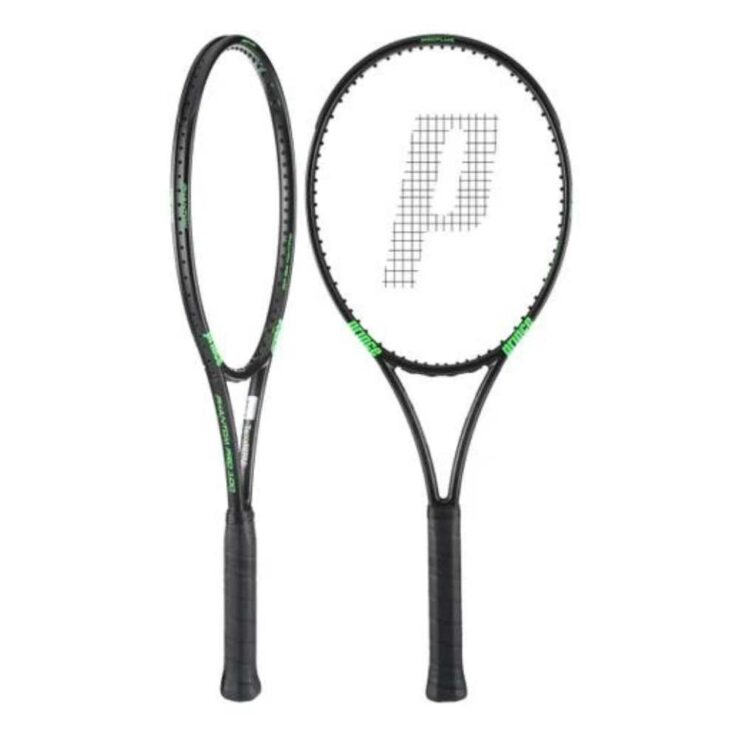 Pablo Andujar promotes the recent Prince Phantom line of tennis racquets. However, he uses the Prince O3 Tour, an older Prince model. Prince Phantom Pro is an alternative to playing with a racquet identical to the one Pablo Andujar uses. Prince O3 Tour and Prince Phantom Pro 100 have extremely similar specifications.
| | | |
| --- | --- | --- |
| Racquet Name | Prince O3 Tour | Prince Phantom Pro 100 |
| Head Size | 100 Inches | 100 Inches |
| Racquet Length | 27 Inches | 27 Inches |
| Strung Weight | 323 g | 323 g |
| String Pattern | 16 × 19 | 16 × 18 |
| Swing Weight | 325 g | 320 g |
| Stiffness | 65 RA | 54 RA |
| Balance | 7 pts HeadLight | 6 pts HeadLight |
| Beam Width | 22 mm | 20.5mm/ 19.5mm/ 16.5mm |
| Power Level | Low to medium | Low to medium |
---
Main Difference
---
---
Both of these tennis racquets feature somewhat hefty frames and narrow sweet spots. It means you'll need to have a full swing to produce your power to get the most out of them. As a result, they are better suited to expert tennis players than beginners or intermediate players.
My personal preference would be to choose the Prince Phantom Pro 100. It is far less stiff than the Prince O3 Tour. A Wilson Clash racquet or anything similar to a Babolat Pure Drive is a better choice if you're a beginner to intermediate player.
FAQ'S
Who uses the same tennis strings as Pablo Andujar?
Pablo Andujar threads his tennis racquet with Luxilon Big Banger Original tennis strings. The most superior control, spin, and durability string on the professional tour is the polyester Luxilon Big Banger Original.
Does Pablo Andujar use a vibration dampener when he plays?
No, it looks like Pablo Andujar does not employ a vibration dampener on his racquet in matches he has played.
What do the letters L1 L2 L3 L4 on a tennis racquet mean?
That merely relates to the size of the racquet's handle. The size of the handle on the racquet increases with the number (L5). Naturally, the handle gets smaller the number. Generally speaking, we advise ladies to select grip sizes between L1 and L2. Men should focus on L2 and L3, and at most L4.
Conclusion
I sincerely hope you found my piece on the Pablo Andujar racquet interesting. If so, you might also like my post on the tennis racquets used by Carlos Alcaraz and Rafael Nadal.