Considering a game where Maria Sharapova and Serena Williams have broken all the gender biases, how can we look away when modern women continue to grow in this sport. Especially following the shows of such robust, resilient and powerful inspirations.
This article will talk about the best tennis rackets for women. We know how difficult it is for females to find tennis rackets that specifically cater to their needs.
So, we thought, why not make a list of top 10 tennis rackets for females that can prove to be their best friends on the court. We researched and found some of the following models worthy of your attention and money.
Please take a look at everything we have to say below. Also, don't forget to read our buyer's guide at the end for more information.
1- Tecnifibre T-Rebound 298 Swiatek Signature Racquet
The T-Rebound lineup by Tecnifibre is a whole set of rackets explicitly designed for women. The Tecnifibre T-Rebound 298 Swiatek Signature Racket is the upgrade to the T-Rebound Tempo and comes as a revolution in the world of tennis.
Since we are looking for tennis rackets, specifically for women in this article, we thought we should start with a model that comes as an exclusive women's tennis racket. Most of the other models you will read about in this article are all unisex, but this one caters to the needs and requirements of women on the court.
Features:
The Tecnifibre T-Rebound 298 Swiatek Signature Racket is a lightweight racket that provides optimal power and spins to the player. It is beautifully designed and is available in various colors you can take advantage of. The racket gives you all you need for those of you who are having trouble finding the best tennis racket for yourself.
It is made out of meaning the racket is entirely unbreakable. The string pattern is 16×19, whereas the head size is 102sqin so that you can hit your shots more accurately.
The selling point of this baby, something we also call evolution in the industry where Tecnifibre is concerned, is the very fact that this racket features Dynacore technology. This unique integration into this racket's composition will allow the users to play safe by equipping the Tecnifibre T-Rebound 298 Swiatek Signature Racket with optimal shock-absorbing ability.
Furthermore, the brand has also injected foam into various racket parts to make it feel far more comfortable than its predecessor.
---
2- HEAD Ti.06 Tennis Racquet
The following model recommendation for the best tennis rackets for women is the Head Ti.06 Tennis Racquet. If you're a beginner-level tennis player, we don't think you can find any tennis racket better than this one.
Head is a renowned brand, making some of the best tennis and badminton rackets in the market. Their products are top-notch, and you get a wide range of options to choose from. Not to mention, the price tags are also very minimal, so anyone can find what they are looking for.
Features:
The selling point of this tennis racket is its phenomenal head size which is around 115sqin. So you can expect it has a massive sweet spot that will not let you miss out on most shots.
Many women find it very difficult to opt for a tennis racket because they are usually very costly. Most females choose to go with junior rackets because they are lightweight, and two, they don't cost a lot.
But no worries, the Head Ti.06 Tennis Racquet is an affordable option that will fulfill all your needs. If you want absolute ease and excellent maneuverability, this racket has got you covered.
Lastly, the lightweight construction of this tennis racket will help you feel all the power you want. It has a length of 27inches, so you can quickly swipe at most balls coming your way. The racket is also available in different colors, so you can pick one that suits your personality best.
---
3- YONEX VCORE 6th Gen Tennis Racquet
Are you hunting for a tennis racket that not only swings effortlessly but also delivers optimal power to you on the court? Check out our following recommendation, the YONEX VCORE 6th Gen Tennis Racket. If power and maneuverability are your requirements, read on to find out everything that this baby has to offer.
YONEX is another popular name in tennis after Head and Tecnifibre. Their tennis rackets are very versatile and have different price ranges that make them worth buying.
Features:
The YONEX VCORE 6th Gen Tennis Racket feels very lightweight and has a head size of 100sqin, so you can rest assured you will never miss out on a hit with this racket. It is effortless to maneuver and will be an ally to players fond of hitting groundstrokes from the baseline.
Also, read about the Top 10 Best Tennis Elbow Braces
Though we don't essentially recommend it for beginners, you can still try this racket out and use it to enhance your gaming technique. The racket does come unstrung, which is one of the off-putting things about this racket. You will have to string it yourself, which will be time-consuming.
On top of that, the racket seems pretty expensive for an unstrung racket. We know how not many players will opt for a costly racket that isn't even strung.
---
4- WILSON Adult Recreational Tennis Rackets
Tennis isn't always played to compete. There are plenty of people who play tennis as a recreational sport. If you happen to be among those people and don't want anything too high-end or feature-oriented, check out the Wilson Adult Recreational Tennis Racket, also known as Wilson Hyper Hammer 5.3.
Wilson is a name that needs no introduction. If you have been in the domain of tennis for a long, then you know exactly what they are and what their products are capable of.
Wilson Adult Recreational Tennis Racket offers plenty of support and playability to users who wish to enjoy a friendly game now and then. It comes at a very affordable price and has all the features of any standard tennis racket.
Features:
This baby is the best unisex tennis racket out there. It feels lightweight and has a larger head size, so the player won't have to worry about missing out on incoming throws even when enjoying a friendly match.
The Wilson Adult Recreational Tennis Racket comes equipped with all the features needed for the player to control and allows for efficient double playing. The racket has a head size of 110inch with a total length of 27inchs so it will make for a good tennis racket for beginner to intermediate level players.
The racket weighs around 9ounces with an open string pattern of 16×20. If you aren't playing professionally and want a recreational racket, the Wilson Adult Recreational Tennis Racket would be an excellent choice for you.
Also, we recommend this racket because it is a best-seller on Amazon with commendable ratings and reviews. Also, it is very lightweight and easy to maneuver. We even recommend it for players who are looking for joint-friendly tennis rackets.
---
5- Babolat Pure Drive USA Tennis Racquet
Since its debut back in 1994, the Babolat Pure Drive lineup has been the brand's most popular set of tennis rackets. Whenever there is a new upgrade in the market, people go gaga over it because they know this racket has everything they need.
Although, one thing that is worth mentioning over here is that Babolat Pure Drive USA Tennis Racquet is by far one of the most expensive tennis racquets we have ever reviewed. They are relatively expensive as compared to other models even on this list.
Still, players choose to buy these rackets because they know, deep down, the level of performance one can attain out of a Pure Drive tennis racket; it is hard to find otherwise.
Features:
The Babolat Pure Drive Tennis Racket is famous for being very easy to handle and having loads of power that can benefit you greatly on the court. We know how most women prefer lightweight rackets that are player-friendly, and that is why this racket will never come off as a disappointment.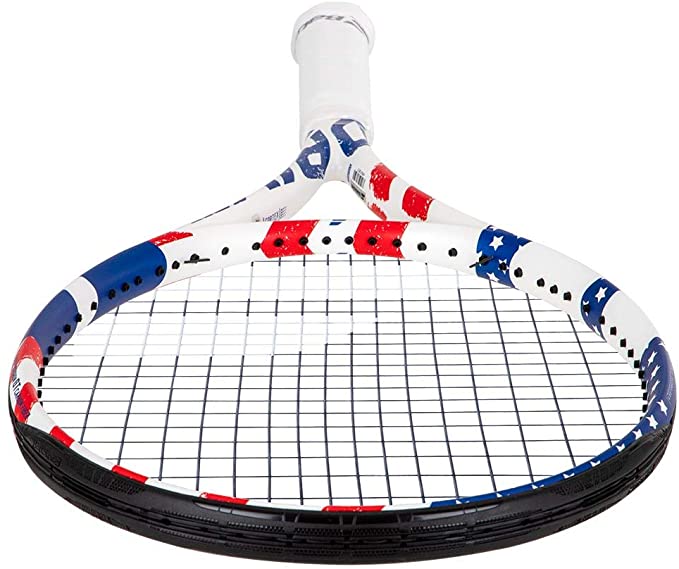 It features a large head size of 104sqin that, in turn, equips the racket with a more significant sweet spot, so you never miss out on a ball. The string pattern on Babolat Pure Drive Tennis Racket is also quite different from most rackets and is quite responsive even against heavier balls. The strings are made of high-quality material, whereas the racket itself is made of graphite, both of which promise durability above everything else.
Babolat Pro Tour Overgrip Review
The racket gives you a straightforward route to power and speed, so you can conveniently hit groundstrokes. There will be no trouble increasing speed for an advanced player because of the lightweight construction and better response rate.
Most players identify the Babolat Pure Drive Tennis Racket as a baseliner racket, but, in our experience, it also worked well for volleying. It is elementary to maneuver and a good option for people with tennis elbows. The set is available in more than one color with a few grip options, so you can pick one that fits you best.
---
6- Dunlop Sports FX500 Tennis Racquet
We are not sure if you have heard about the Dunlop Sports FX500 Tennis Racquet before, but the brand gave it a complete makeover a year ago and decided to try it out.
Not to sound over-excited, but the tennis racket does prove to be one of a kind. It's an excellent option for women pursuing tennis as a career and would like to improve their skill level the best they can.
Suppose you have grown tired of looking at over-priced tennis. Then maybe, this baby will help you out. We won't say it comes at an economical price, but the price tag looks pretty reasonable considering its features.
Features:
We have to admit that its beauty led us to test out the Dunlop Sports FX500 Tennis Racquet. It looks so stunning at such an affordable price that we couldn't resist holding it in our hands, trying to feel all the vibe this tennis racket gives out.
It's available in not one or two but gorgeously beautiful five colors, so you can pick one that you find most suited to your personality. The Dunlop Sports FX500 Tennis Racquet features user-friendly specifications, so it can be a good tennis racket to practice with intermediate and advanced players.
Wait up; there is more; the racket is loaded with high-end technology, including infusion of Infigergy material on the hoop and Sonic Core. Moreover, it also used Flex Touch Resin technology in the racket's shaft to resist vibrations and make the user feel more comfortable throughout the game. The Dunlop Sports FX500 Tennis Racquet is a joint-friendly racket for women, especially great tennis elbow.
Lastly, the Power Boost Grooves technology adds more cushioning to the tennis, so the user doesn't feel the hard impulse on impact.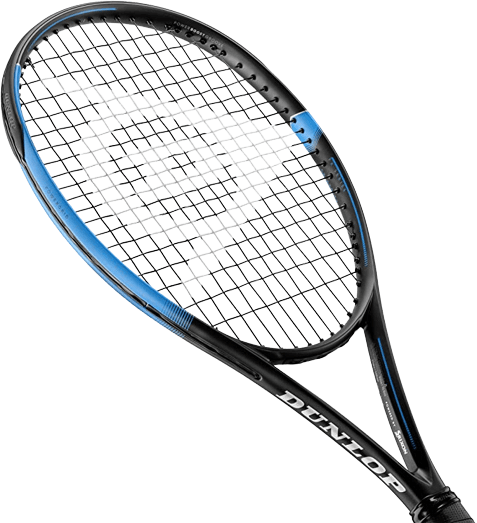 ---
7- Wilson Blade v7 Tennis Racquet
Do you sometimes wonder, "Which tennis racket does that specific tennis player plays with?". We know we do!
For instance, Serena Williams is a name loved and admired by many. We can undoubtedly say so many of the women reading us at this moment admire this female champion for her resilience and stellar performance on the court.
She is the brand ambassador of Wilson and the face of the tennis racquet we will talk about below. So all you women who take inspiration from Serene Williams, this one tennis is for you.
READ MORE ABOUT Wilson Clash 98 Vs RF97
Features:
Although the brand labels the Wilson Blade v7 Tennis Racquet at 11.04ounces, we didn't find it lightweight at all. It is heavier on the arms and will require a lot of power from you to make the most out of this bad boy.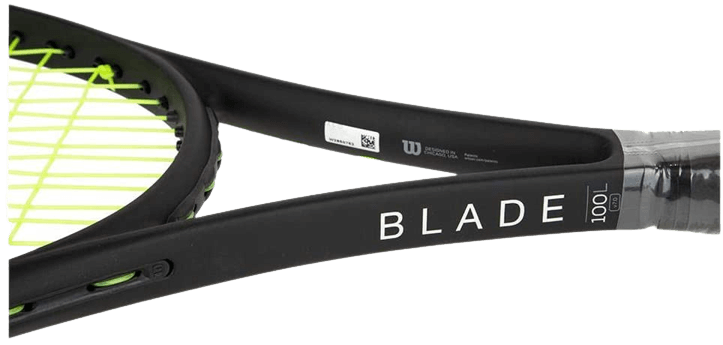 It has a moderate head size of 98inches. We don't necessarily recommend v7 for beginner-level tennis players. However, it provides more precision to the player, only those experienced in the game. The racket allows you to take the full leap at the swing and outdo even yourself on the court with the extended length. The more you practice with the Wilson Blade v7 Tennis Racquet, the more improvement you will see in your game.
Wilson Sublime Replacement Racket Grip
We also think that this tennis racket is perfect for baseline swings. You can make groundstrokes effortlessly with V7 as long as you have complete control over your grip. The Wilson Blade v7 Tennis Racquet looks stunning and comes in a version where Serena Williams herself signs it. Though that's a little pricey if you're a hardcore fan, you should go for it.
---
8- Babolat Pure Aero 2019 Tennis Racquet
For those searching for a more advanced tennis racket for a more fantastic spin and absolute power, take a look at the Babolat Pure Aero 2019 Tennis Racquet.
Babolat is another brand that we wholeheartedly trust when buying stunning and powerful tennis rackets. We are sure you must have noticed that by now, considering the number of options we have added to the list from the respective brand.
The Pure Aero 2019 Tennis Racket is highly recommended for its stellar features, lightweight construction, and excellent spin. If you're hunting down an option that is affordable and won't cost an eye or a leg, then you may want to continue reading and read more about everything this baby has to offer.
Features:
The racket looks stunning. It comes in a beautiful yellow and black color combination featuring a carbon fiber grip. The Babolat Pure Aero 2019 Tennis Racket is a powerhouse of performance for players ranging from intermediate to advanced levels.
The baby is available in two grip sizes, i.e., 4 ½ inches and 4 ⅝ inches. You can choose one according to your need and customize it if you want. Also, keep in mind this racket isn't a lightweight option. It weighs around 11.2oucnes, which is heavier than most tennis rackets you have and will read about over here. So, make the purchase only if you're okay with handling that much weight.
The Babolat Pure Aero Tennis Racket is 27-inches long and is constructed out of graphite. This makes it last longer, and although it comes at a moderate price, this still is a plus point since you will not have to worry about the tennis racket breaking down.
The head size is 100inches with a string pattern of 16×19. Some users complained about the strings breaking down, but in our experience, they've been pretty good for over 8-months now. The head size is 100sqin. We think that's a little smaller, but advanced players won't have any trouble with it.
---
9- Wilson Ultra Tour Tennis Racquet
If you have been in the domain of tennis for some time now, there is no chance you haven't used a Wilson tennis racket. It is probably one of the first brands that come to our minds when we get ourselves tennis gear.
This would be our third recommendation on this list from the said brand. The Wilson Ultra Tour Tennis Racket is excellent for all professional women tennis players. We have never seen this tennis racket set come up in our conversation about recreational rackets. That is because this is a tough racket to get the hang of, and only a professional, experienced tennis player can make the most out of it.
Nonetheless, we highly recommend it to all our female champions out there. If you want to know why Wilson Ultra Tour Tennis Racket is suitable for your speed, read on to find out!
Features:
The racket is wildly endorsed by Maria Sharapova and Madison Keys. These names don't need any introduction, and their playing technique speaks for itself. The Wilson Ultra Tour is the perfect combination between spin, maneuverability, and control. If you want power over all your shots and want to make hits as smoothly as possible, this baby will be your go-to tennis racket.
On top of all this, the racket is very easy to handle, so it's going to cut you loose when you're trying to flick the ball through an unorthodox angle. The Wilson Ultra Tour Tennis Racket is the best ammunition an advanced player can get for themselves to break the floor.
This tennis racket's easy to maneuver aspect will make it convenient for the players to exchange balls. On the other hand, the lower weight will help you hit groundstrokes as smoothly as possible.
---
10- Head Graphene 360+ Speed MP Black Tennis Racquet
Next up we the Head Graphene 360+ Speed MP Tennis Racquet.
When it comes to finding the optimal choices for tennis rackets for women, the options aren't that limited, but commendable racquets are. So, when we see a racquet that is easy to handle and ensures maximum performance efficiency for our incredible players, we simply jump at the thought of trying them out on the court.
This tennis racket is said to be one of the best options for women and intermediate tennis players, especially those who enjoy hitting hard groundstrokes. Various famous tennis players have endorsed this racket, including Bianca Andreescu and Cori Gauf. Another reason why it ended up as our top choice was because of the star ratings on Amazon.
Features:
The selling point of Head Graphene 360+ Speed MP Tennis Racquet is that it is flexible and lightweight. It is effortless to handle and delivers more bounce and outstanding balance to the user. Thus, you will see a drastic improvement in your shot delivery.
The HEAD Graphene 360 Instinct MP Tennis Racket has a head size of 100sqin, giving it a large sweet spot. This feature of the said tennis racket gives an upper hand to the intermediate women tennis players who are still finding their footing in the sport.
Many beginners and intermediate players are often worried about how they will end up missing their shots. Well, having a tennis racket with a large sweet spot at least takes that worry off your chest.
The lightweight aspect of the Head Graphene 360+ Speed MP Tennis Racquet also will ensure you never feel discomfort while playing. You will be able to play from the baseline as conveniently as possible. It is easy to maneuver and will definitely up your entire game.
Factors to keep in mind for the best tennis rackets for women!
If you're buying a tennis racket for the first time, we can understand how the entire process can be a bit confusing. You're looking for a quality tennis racket for yourself without wanting to waste your hard-earned money.
So, to make things easier for you, we are here with a few factors that you will never regret your purchase if you keep in perspective.
Related Posts:
Types of rackets
The very first thing you need to ask yourself is what type of racket you are looking for. There are three major types of rackets available: power rackets, control rackets, and tweener rackets.
Balance
You need to consider the balance, which is usually determined by the head weight. You will have to compare the importance of the head and the grip and contrast which racket is more your speed!
The rackets with heavier heads and lighter grips. They provide optimal power with excellent momentum and are mainly used by beginner or intermediate players.
The other type is lightweight heads; they have more mass on the grip, so they feel cumbersome on the hands. However, these tennis rackets give you more power and control over your shots.
Weight
Weight is another aspect you need to consider when buying a tennis racket for women because this significantly affects your performance. Lightweight tennis rackets are very easy to maneuver and give you great power. At the same time, heavier tennis rackets provide you with control over your shots.
Most tennis rackets weigh between 9ounces to 11ounces. We recommend going for a lightweight tennis racquet if you're a beginner and a heavier tennis racket if you're an expert. This is because, as a beginner, you may not be used to having too much fatigue over your arms and shoulders, so go light as you begin.
Racket length
The next factor that we would like you to determine when buying a tennis racket is the length. It will be solely based on your age.
Most adult tennis rackets are longer than 27inches. If you have been in the market before, you must have seen how rackets shorter than this length are labeled as junior rackets. We know that 27inch rackets aren't that long, but most tennis rackets are longer are concise than this specific figure.
The length of the racket will determine your range of hitting the ball. The shorter rackets will ensure that you don't miss a ball that passes closer to your body, whereas a more prolonged noise will ensure you're able to reach far distances with ease.
Budget
Last but not least, determine your budget beforehand to make an ideal purchase. You don't have to spend too much on a tennis racket if you're just a beginner. There are plenty of affordable options available with quality features in the market that you can check out.
Also, never forget to compare different models with one another. This way, you will have a better purview of what works best for you.
Conclusion
We think all the time you spend finding the best tennis rackets for women is far better than ending up with a racket that you don't necessarily love. As you can see, there are plenty of options available for female tennis racquets, the one you end up with thoroughly depends on what you're looking for and how much you are willing to spend on it.
That is precisely why we crafted the entire buyer's guide to help you identify all the factors you need to consider when buying a tennis racquet for women. Hopefully, all of this information has been enlightening, and now you will be able to make a much more informed decision.