How long do tennis matches last? Tennis is a game that has a lengthy history of being played. Tennis matches frequently go on for a very long time. The scoring system is such that there are many momentum breakdowns and matches appear to go forever.
It is at the greatest professional level or just a local club match. It seems enjoyable while you are in the middle of a game, but it can also lead to a lot of problems. A best-of-three match often lasts up to 90 minutes on average. For the best of five matches, it takes around 2 hours and 30 minutes.
How Long Do Tennis Matches Last 2023
Do you aware that there are various tennis tournament formats? Most games are often played in best-of-three sets, with a final tie-breaker match occurring sometimes. If you're following recent Men's Grand Slam matches, the matches went all the way to five sets without a tiebreaker.
The set of three matches lasts 90 minutes. The best of five sets go on for up to 2 hours and 45 minutes. Many of you're not aware that the surface of a tennis court also affects how long a game lasts.
| | |
| --- | --- |
| Hanfmann def Cecchinato; 7-5, 6-1 | 1h 34m |
| Musetti def Evans; 6-1, 1-6, 7-6(8) | 2hr 12m |
| Sonego def Simon; 6-4, 6-1 | 1h 37m |
| Djere def Millman; 6-3, 6-3 | 1h 26m |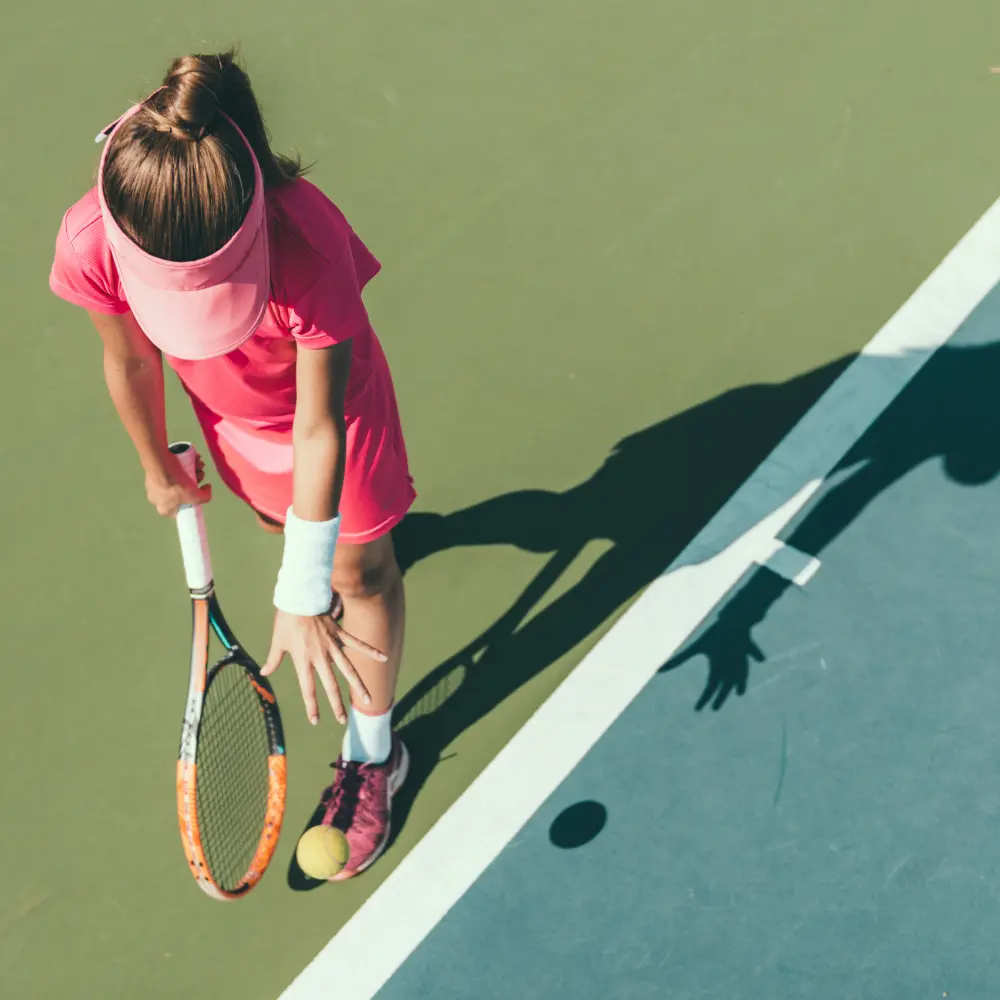 Average Duration Of A Tennis Set
It is possible to extrapolate from known mathematical studies that estimate the length of a tennis game under various conditions to determine the anticipated length of a set. If formulas and numbers pique your curiosity, Ferrante, Pontarollo, and Fonseca's 2017 paper on the subject is available. The ordinary tennis set lasts a little over 40 minutes, for those of us without a degree in mathematics.
Best of Three Set Match Last
Tennis matches are typically best-of-three sets at most levels. As a result, the match wins the first team to win two sets. This approach not only helps participants stay in condition during the competition, but it also gradually increases predictability.
Fewer factors can affect how long a best-of-three-sets match lasts. Everyone anticipates that it will go at least two sets and possibly only one more. For the majority of events, this configuration makes the greatest sense for all parties involved.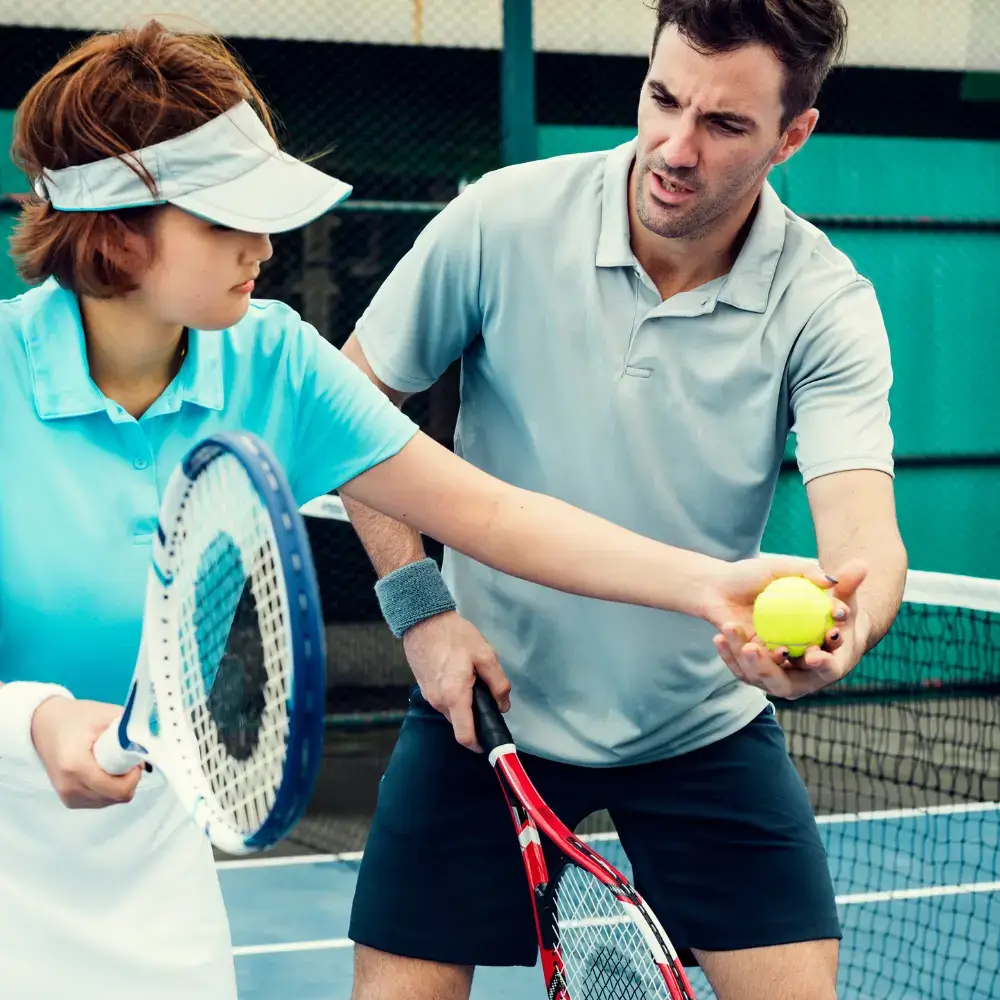 When a tournament or a television schedule goes off the rails due to a match lasting an absurdly long time. In a best-of-three-sets scenario, things are considerably more likely to proceed on schedule. A third set is an option, but it typically only lengthens the game by a few minutes.
Even in a best-of-three format, lopsided matches still last for at least 30 to 45 minutes. It takes time to win a minimum of 48 points to win two sets. If the two players are not even close on equal footing in terms of skill.
On either side, a tough three-set match can last for well into three hours. The tiebreak at the end of the set is undoubtedly helpful. Because the previous format occasionally required one player to win the final set by a margin of two games.
Five-Set Tennis Match Last
When the men play in best-of-five sets at Grand Slam tournaments, there is something unique about it. This format, which turns the Grand Slams into a contest of talent, is only employed on these specific occasions. Fans adore the additional drama it adds.
A spectator is locked into a match that lasts five hours or longer as a best-of-five-set match is very unpredictable. Even when a match is completely lopsided, the victor is determined after three sets. Any best-of-five-sets match is unlikely to be over in less than 90 minutes.
When the match is not won in a single set, it becomes uncertain. Anything with four sets or more should take at least three hours. There is at least one extra set, expected at least one of those sets is competitive and took a while.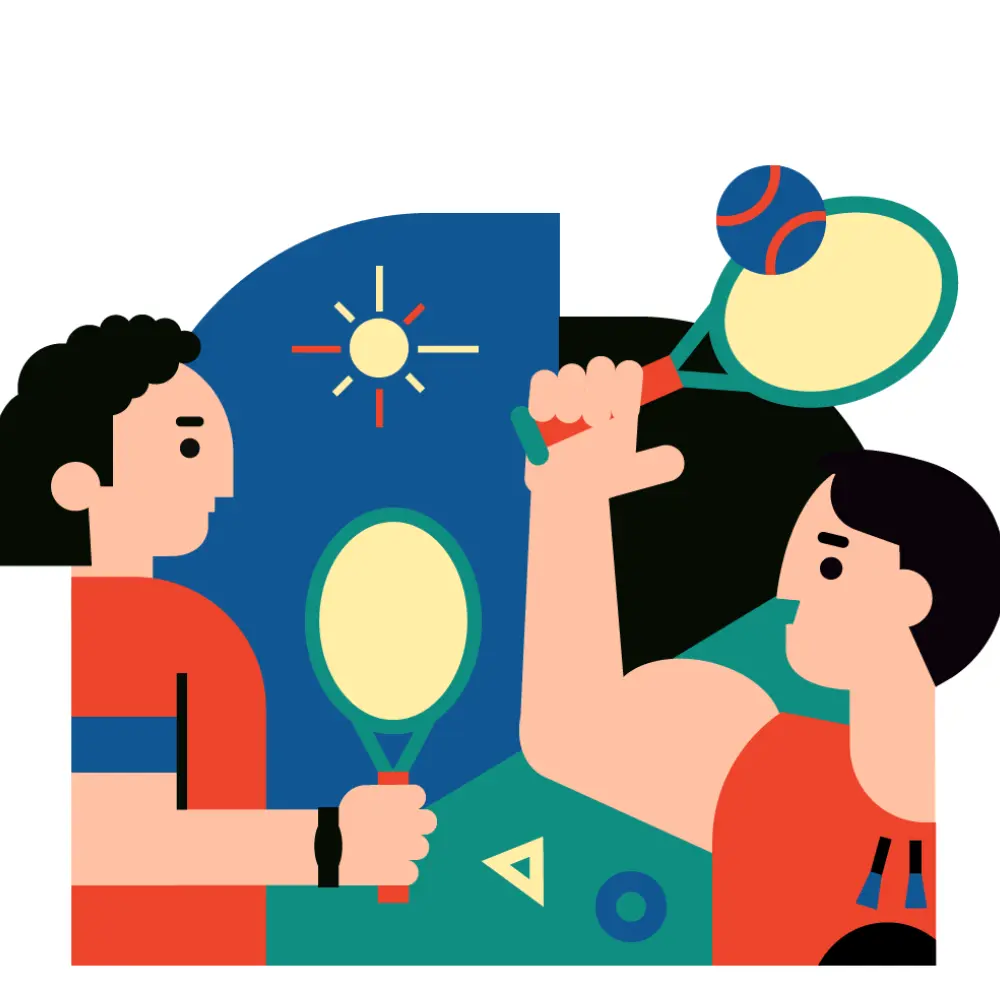 Because they run for hours on end, the marathon matches frequently consist of five sets. At the Grand Slams, a five-set match is extremely dramatic, but it can also completely disrupt the timetable.
What Influence The Length Of The Tennis Match
How long a tennis match lasts ultimately depends on a variety of variables. Opponents, court surfaces, and weather all come into play. All of these factors affect whether a game will run for six hours or less.
Opponents
The level of balance between the two players determines how long a tennis match will run. This can result in a war of patience or a complete victory. Sometimes you'll see a highly-ranked player who isn't playing their best against a guy who is lower-ranked.
But he is nothing to lose, and the game can turn into a real classic. Examples include the 2016 Australian Open match between Djokovic and Simon, which Novak won despite making over 100 unforced errors. The contest went the distance in five unpredictable sets.
Federer was two sets down when he faced Falla at the 2010 Wimbledon Championships. He eventually came back, but the poorly ranked lefty gave Federer a great scare. Sometimes, a player's performance on a given day influences the result of a match rather than their reputation or rating.
Weather
Tennis matches are historically prolonged in large part due to the weather. Matches are extended due to rain delays, especially at the grand slam level where the schedules are so congested. Even strong winds affect how long a match lasts.
Players will typically play with much more room for error in these challenging conditions. They strike the ball higher over the net and more slowly than in calm situations. The length of the rally and, ultimately, the match, grows as a result.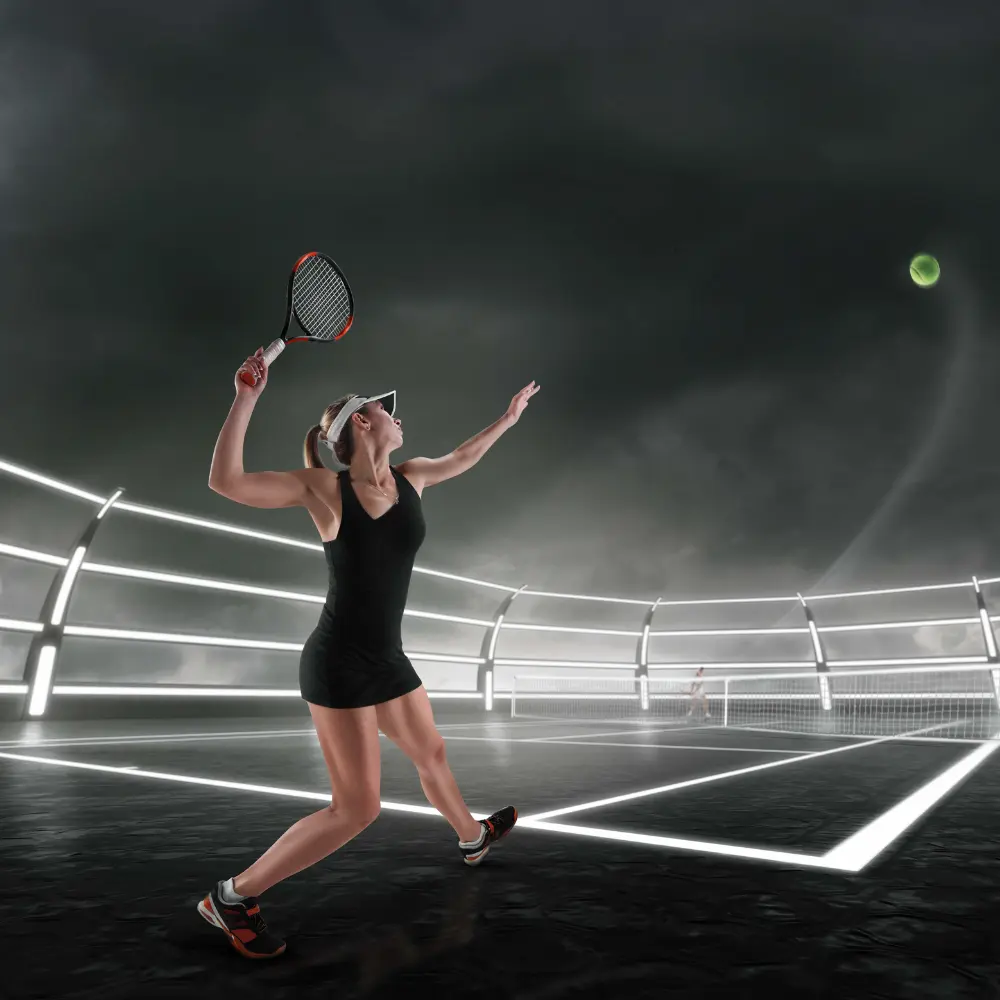 Surface
The average length of a match is frequently influenced by the court surface. For instance, the ball tends to bounce lower and move over the court more quickly on a highly fast surface. Such as indoor hard courts or grass courts, shorter points are typically preferred.
Players, who like to take the ball early, hit it flatter. They have strong serves and groundstrokes and like to finish points at the net benefit from this. The points on these kinds of surfaces are hence naturally shortened.
The ball bounces higher and moves through the court more slowly on a relatively slow surface like clay. Gliding around the court and playing with more room for error allows players to cover more ground. This naturally lengthens a match in comparison to, say, playing on a grass court.
Read More about Toxic Gym Culture
The Fastest And Slowest Duration Of A Tennis Match
Susan Tutt and Marion Bandy set the record for the shortest tennis match duration in 1969 with their 20-minute contest. The longest professional match lasted 11 hours and 5 minutes and lasted three days, played in 2010 between Nicolas Mahut and John Isner.
The winner of that important match is John Isner. He triumphed with a 6-4, 3-6, 6-7(7-9), 7-6(7-3), and 70-68 score. These two times are established world records that nobody broke.
5 Longest Women's Tennis Matches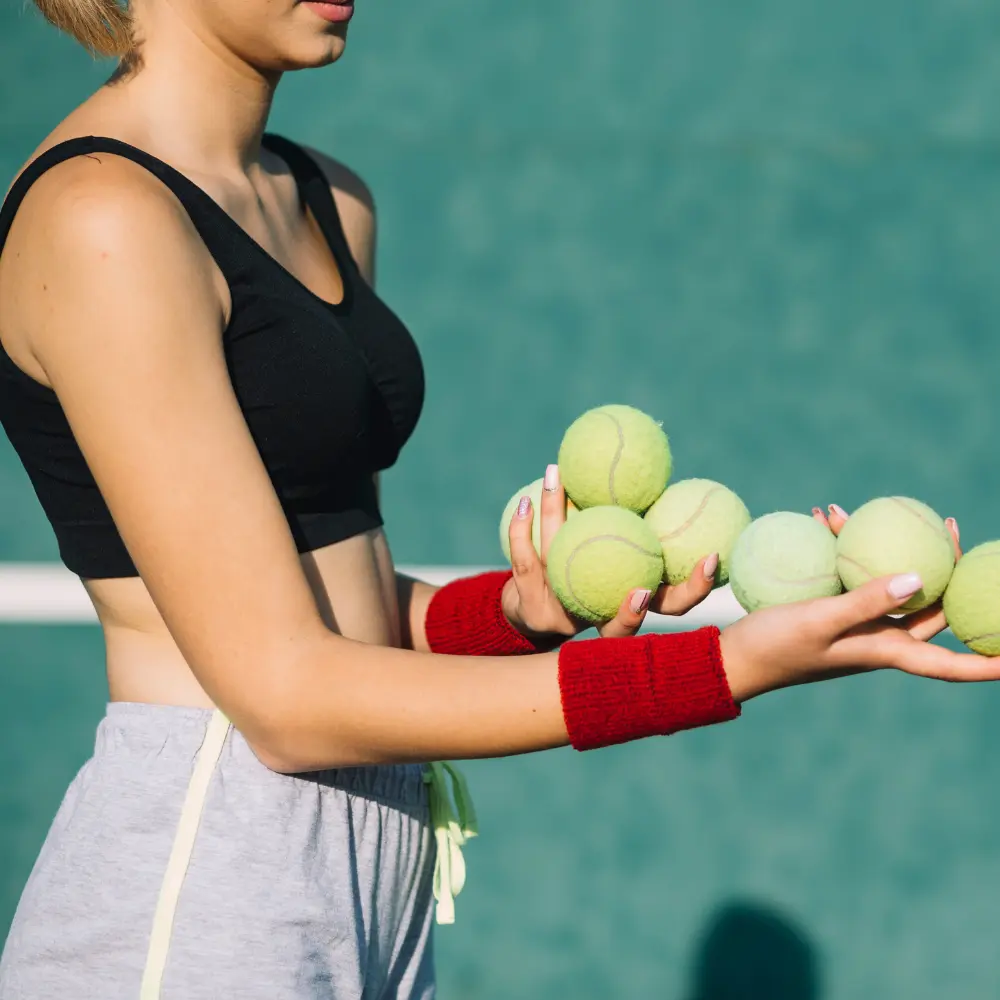 FAQ'S
Are tennis matches time-limited?
Tennis matches played in best-of-three sets last 90 minutes, while best-of-five sets last 2 hours and 45 minutes. The shortest professional tennis matches are all under 20 minutes. While the longest match went on for an unprecedented 11 hours and 5 minutes.
How long does a tennis set last?
A set is made up of a certain number of games—at least six—each of which has its set of points. The first team to win six games with a lead of at least two games over the opposing team wins the set (e.g. 6–3 or 7–5). When a set is tied after six games each, the set typically decides a tie-break.
How long do high school tennis matches last?
The average match lasts 30 to 60 minutes. Players wait longer than they play most of the time. Opposing schools occasionally have more J.V. doubles players.
What is the US Open tennis match duration?
Tennis is a game that has a lengthy history of being played. The scoring system is one among many elements that can prolong a match or set for hours. A best-of-three match often lasts up to 90 minutes on average.
What is the longest tennis rally in Guinness's world record?
The Italian team of Simone Frediani and Daniele Pecci holds the Guinness World Record for the longest continuous rally. Over 13 hours in 2019, they were able to trade the ball an astounding 51,283 times.
Conclusion
The length of a tennis match can differ tremendously. However, for the aficionado, the longest matches are frequently the most dramatic and unforgettable. Some people believe that matches didn't allow them to go on for too long.