Do you know what tennis skirts are? If not, there is this adorable tiny miniskirt with set pleats that is available in a range of hues and designs. However, what to wear with a tennis skirt is a challenge.
Although the pleats allow for better movement when playing tennis, these skirts have been adapted for school uniforms and fashion. Tennis skirts, short pleated skirts, and pleated minis have long been favorites of ours, and they continue to be both functional and stylish.
Furthermore, a tennis skirt may easily be styled in a variety of ways to create completely distinct looks when paired with various tops and accessories, or even the same accessories. They continue to be considered wardrobe essentials by many influencers. They can blend flawlessly with any style, be they sweet, elegant, or badass.
What To Wear With A Tennis Skirt
In 2023, the tennis skirt is making a strong comeback. For decades, the pleated shape has been a sportswear staple, adding a dash of cuteness to every serve and volley. Then, for Spring/Summer 2023, fashion houses like Dior, Tory Burch, and Bottega Veneta gradually incorporated tennis skirt outfits for all of our warm-weather excursions into their collections.
They are more adaptable than their on-court ancestors in their high-fashion iterations. It-girls are embracing this more casual spin by teaming them with everything from eccentric vests to oversized Gucci sweaters (à la Shelby Ying Hyde) (Sofia Coelho).
Whatever it is about the trend that appeals to you, arms yourself with the best tennis skirt ensembles right now and looks through your wardrobe for anything that can be the ideal complement to your new favorite below-the-waist piece.
1: Tennis Skirt With Long Sleeves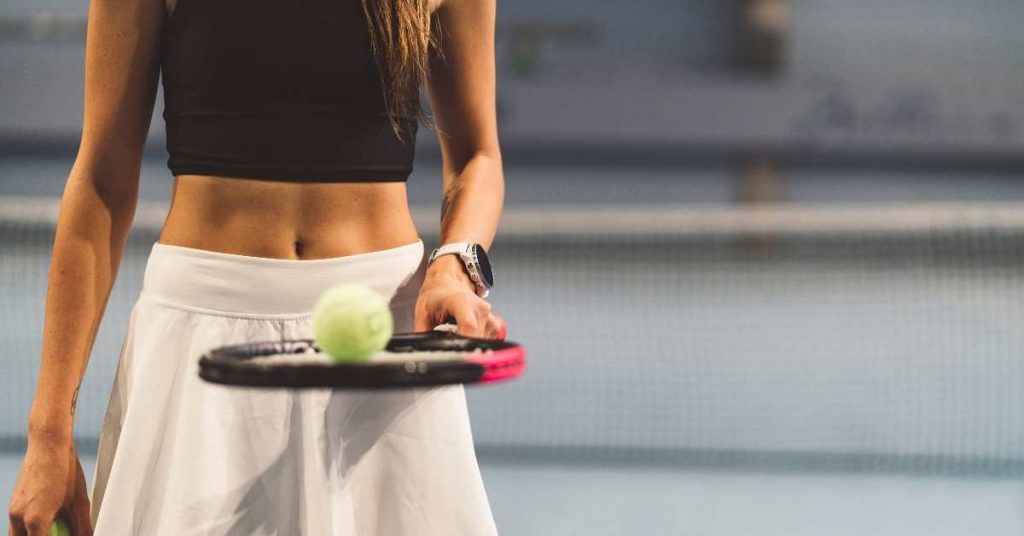 When tucking a shirt into bottoms, a bodysuit is usually a terrific option. Skirts are no different! Wear a bodysuit, like this long sleeve turtleneck, for a sleek appearance. Here, a tennis skirt in a black and green plaid is tucked into a black turtleneck. Although we can't see her shoes, they would look wonderful with a pair of black over-the-knee boots.
2: Tennis Skirt With Thigh High Socks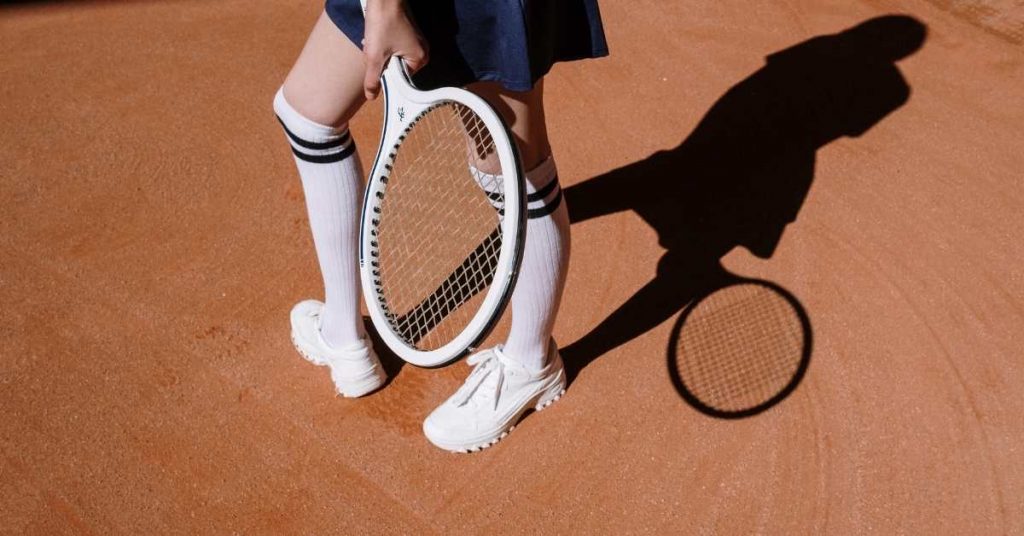 Thigh-high or even over-the-knee boots can be avoided by wearing thigh-high socks. While giving you the covered leg appearance, they also let you wear other shoes, like these Converse sneakers.
She is donning a shirt with white buttons and stripes that coordinate well with her white tennis skirt. The colors here flow well because her Converse also has a white sole and laces.
3: Preppy-Cozy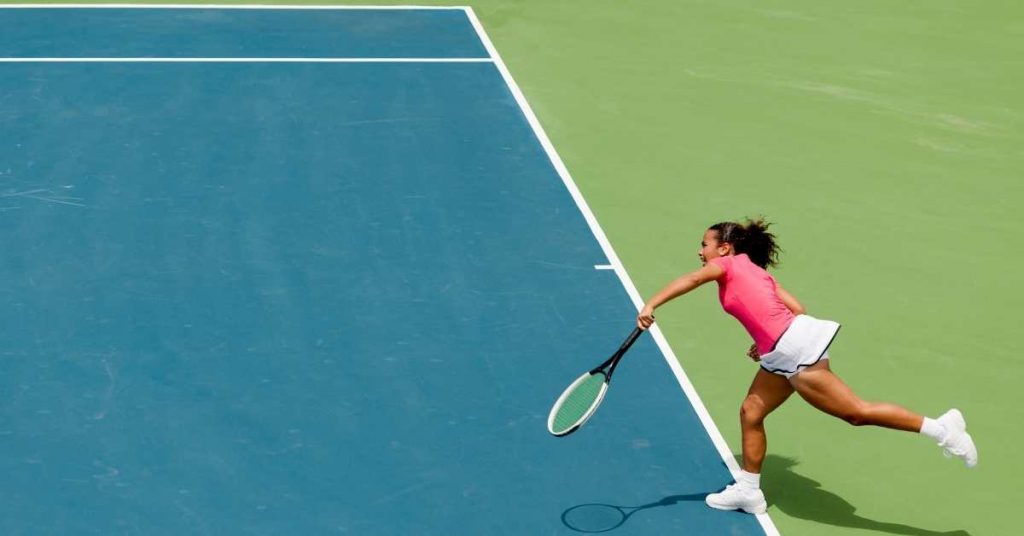 Some dressers are pulling out the largest above-the-waist garments from their closets, like Shelby Ying Hyde's Gucci 100 sweater, to balance out the extreme mini-ness of the bottoms. With tube socks and Labucq loafers, the billowy top and pleated tennis skirt created an overall preppy aesthetic.
4: White-Milk Knits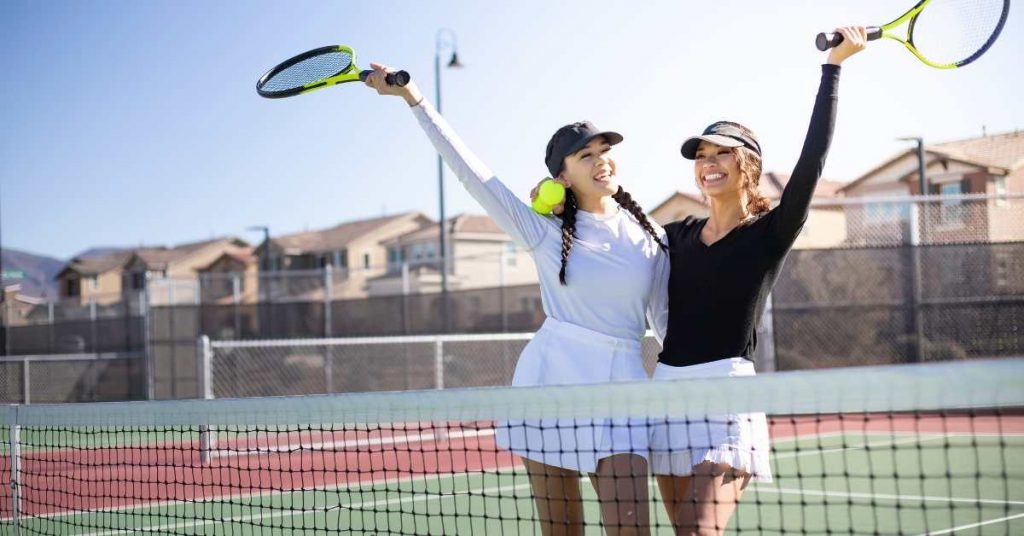 Who says wearing tennis skirts in the winter is a bad idea? Influencer Emmanuelle Koffi, who is based in Paris, embodies the trend in her winter whites ensemble with a swishy skirt, a cutaway shirt, and a bouclé knit topping.
Her silver hoops are in line with the escalating chrome style for Spring/Summer 2023; therefore purchasing these accessories to complete the appearance is encouraged.
5: Collegiate Chic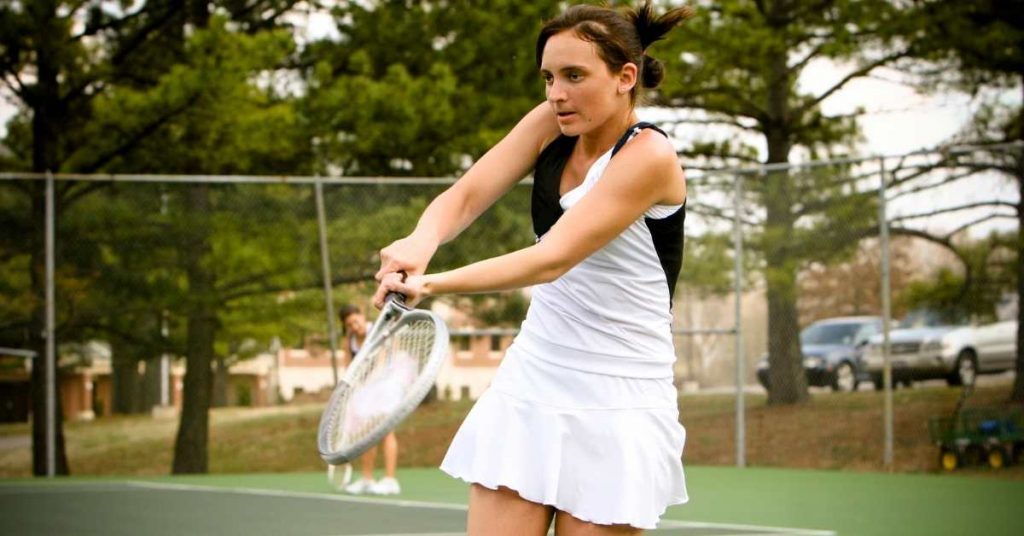 The polished appearance of a school uniform permeates Imani Randolph's bookish appearance, but not to the point where it becomes uninteresting. Her striking trinkets provide a dash of pizzazz to the ensemble.
In the colder months, match the tennis skirt ensemble with some tights, or spend the entire spring and summer barefoot.
6: Basics of the Aughts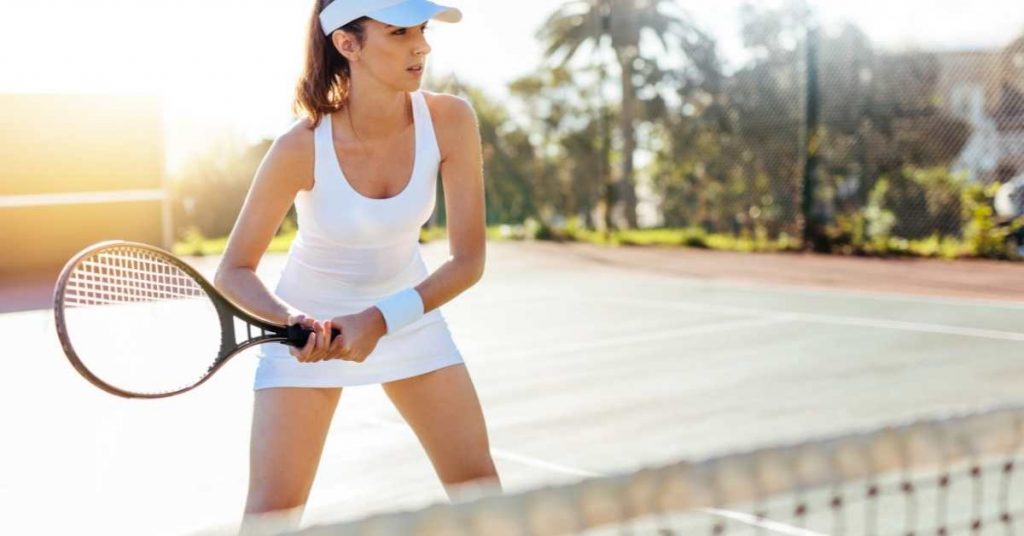 The trend as seen through the eyes of influencer Cassandra Cadwell is geared toward casual dressing with a penchant for '00s style. In this instance, Cadwell paired her athletic bottoms with a cropped cardigan.
The icing is on the cake? She also pays homage to the previous decade with her claw clip and Prada shoulder bag. Here we have classic greatness.
7: Rich Layers
When Norwegian it-girl Andrea Steen endorses a trend, it is certain to take off and become widely popular. She wore a pinstripe blue mini and an eccentric sweater vest over a button-down for her tennis skirt ensemble.
But her crochet backpack, round sunglasses, and vibrant scrunchie all ideal for a day at the market were the most talked-about accessories.
8: Tone Transitions
This outfit stands alone as a crash course in trans-seasonal wearing. Take a cue from Sofia Coelho and use comfortable items like her chocolate-brown scarf and legwarmers while layering for those 60-degree days. Then, when the weather gets warmer, the knits away and let the skirt take center stage.
9: Fur Coat
The matching splash of color from the fur coat is perfect with the white tennis skirt and a white graphic tee. This is a playful outfit because it incorporates a variety of textures, including the rows of fur on the pink coat, the fur from the pink coat, the looseness and slightly torn appearance of the tee, and the pleats on the skirt.
For a basic pink and white dress, it's a lot! Ankle boots or even a pair of mules would also look wonderful with a lovely pair of white or even pink sneakers, though!
Checkout: 10 Best Tennis Rackets for Women
10: Tennis Skirt With Base-Ball Cap
With its heritage as athletic apparel, tennis skirts go perfectly with baseball caps. If you look closely, you can see that she is wearing white Adidas with black stripes and all-white tube socks, which make this, outfit a perfect illustration of how to dress.
She also matched her white hat to her white skirt. There are essentially countless tops that work with this ensemble. Colors are genuinely limitless since everything contrasts with white. However, I don't think you could possibly go wrong with the style of top you chose to go with it!
6 Ways To Style Tennis Skirt
Look athletic off the field. For a stylish tennis look, pair a polo shirt with a white tennis skirt.
Combine with a tank for a summertime look. Tennis skirts are a summer wardrobe must that go well with tank shirts, crop tops, and sports bras. Play with contrasting hues; a white skirt goes great with a shirt that is brightly colored or patterned.
Go for a more polished, preppy appearance. For a preppy appearance, tuck a button-down shirt inside a checkered tennis skirt and cover it with a blazer, cardigan, or sweater vest.
Put on a loose sweatshirt. A fun, casual look may be created by pairing a little tennis skirt with an oversized sweater or hoodie.
Put on over a long sleeve shirt. A traditional look is a tighter, long-sleeved shirt tucked into a tennis skirt.
Try a cap and graphic t-shirt. For a more edgy appearance, put on a black tennis skirt, a graphic t-shirt, and a black hat with a wide brim.
FAQ'S
Is it acceptable to pair a tennis skirt and a shirt?
You also don't have to match your sneakers or T-shirt to your skirt. Try mixing it up with a gray sports tee or a black T-shirt bearing the logo of your favorite band.

Can I wear a tennis skirt with tights?
Typically, when we want to add some warmth to a skirt or dress, we reach for tights.