When selecting a kid's tennis racquet, there are several factors to consider, starting with size. If your child decides to play with a full-sized racquet, they will find it more difficult to hit the ball, increasing their risk of injury.
But how do you determine the size of a kid's tennis racket to get? Don't worry; we've got answers to some of your questions.
Tennis racquets for children are often made of aluminum, making them lighter and easier to use than adult ones. Smaller hands may hold shorter handles more easily, and larger heads provide a larger sweet spot, which is good for novices learning to play the game. I observe a lot of kids with improper racquet sizes.
Parents have frequently purchased a pricey racquet that their children can grow into. While every child is different, it's critical to take the time to match each child with the right racquet so they can stay injury-free and enjoy their tennis. Despite saying that, here are some general suggestions for determining which tennis racquet is best for you.
How to Pick Right Size Racquet
The selection of a racquet for a child is critical. Actually, an insufficient racket could harm him, slowing his progress and perhaps causing injury. Tennis rackets are available for children based on their age, conformation, and skill level.
Size: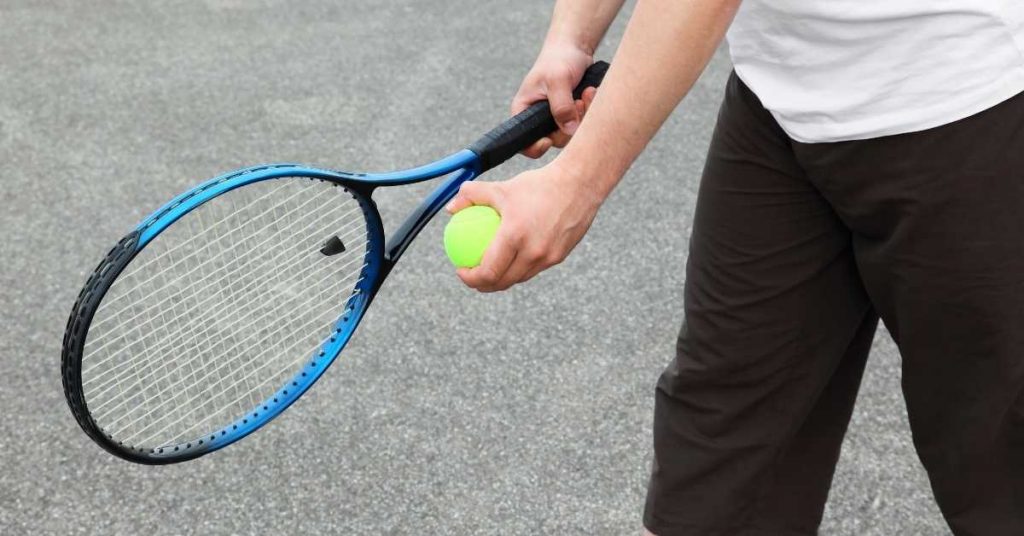 When picking a racquet, the size is the most crucial consideration. A racket designed for adults is inconvenient for children, particularly beginners. A racquet that is too small is easy to handle, but it will limit his strength. A racquet that is too big, on the other hand, can cause technical and even physical issues.
To determine the correct size for your child, have him stand still with the racquet in his hand and his arm along his body. If the racquet does not touch the ground, it is too tiny. However, if it touches the ground excessively, it is too large.
Material: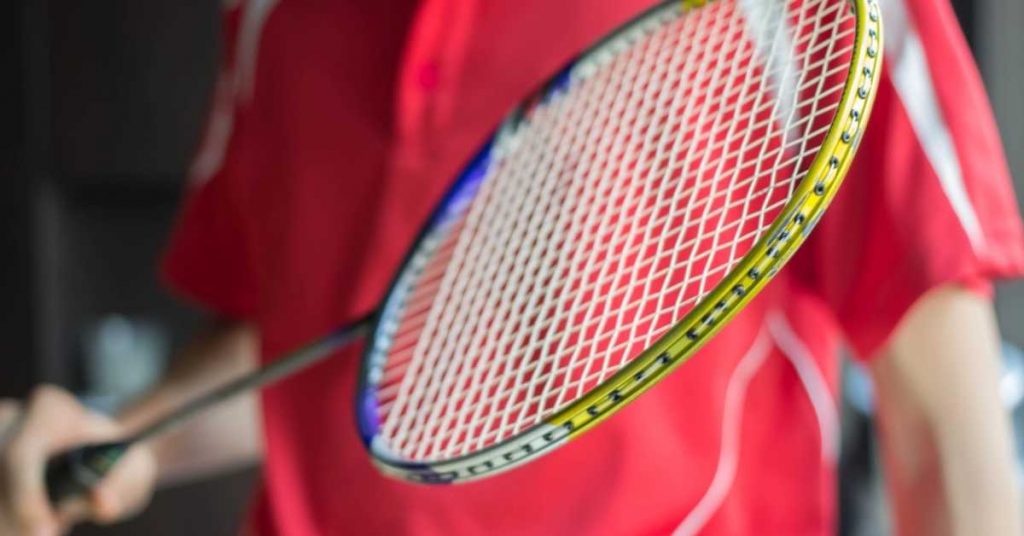 Different materials are used to make racquets. The smallest, 17 to 19 inches, are composed of aluminum, making them sturdy and shock-resistant. Frames composed of aluminum and graphite are available in sizes starting at 21 inches, and these racquets are more powerful. However, because graphite is more delicate than aluminum, such racquets are more likely to break in the event of a shock.
It can be totally made of graphite starting at 25 inches, or a racquet for a 9-year-old. They are intended for children who are just learning to play well and desire to enter the competitive sphere. They are adult-sized racket models. Of course, the price is more, but their quality is far superior.
Weight:
When buying a tennis racquet for a child, the overall weight of the racket isn't really an issue. The various racquet sizes' weight is nearly the same, with minor differences of 5 grams. As a result, while selecting a racquet for a child, the weight is not taken into consideration. If the child player has high skills, he can begin using adult models as early as the age of 12.
In that situation, choosing a lightweight racquet is critical to avoiding injury. Adults should use a racquet that weighs between 230 and 260 grams. When your youngster needs a heavier racquet, it is not necessary to alter the racquet.
Grip: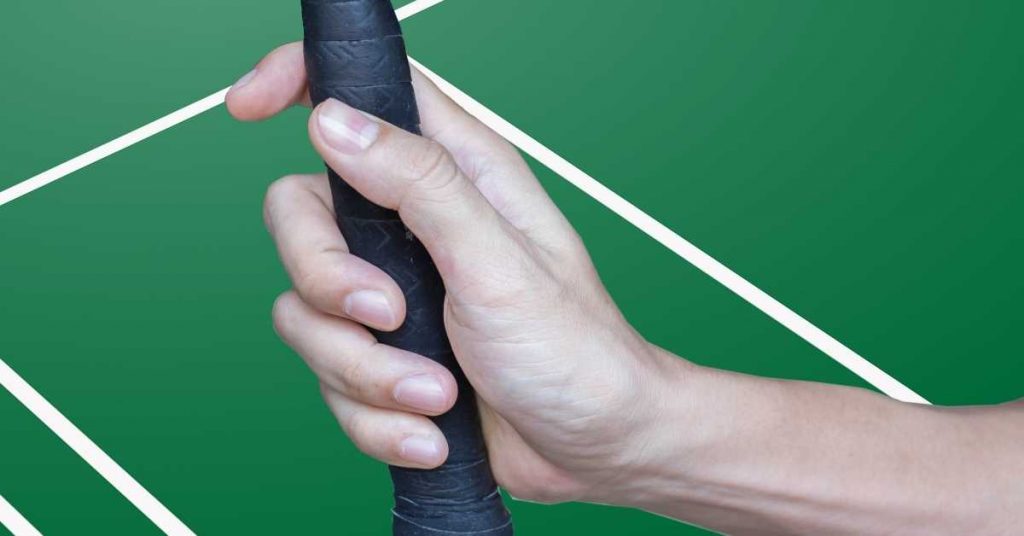 The grip size refers to the circumference of the racquet's handle, or how thick it is. There are multiple grip sizes available to accommodate various hand sizes. In Europe, grip sizes range from 0 for the smallest to 5 for the largest. Some models are available in double and triple zero sizes for young players.
The sizes are indicated on the tennis racquets, but they are occasionally expressed in American inches. The sizes in the United States are expressed in inches and fractions, which are more difficult to read than the sizes in Europe. A European size 2 equates to a grip size of "4 14" in the United States. It's critical to find the correct grip size for your youngster.
Balance:
The distance between the base of the racquet's handle and the balance point is the balance. The measurement is in centimeters. The equilibrium point of an equally split racquet will be around 32 cm. These racquets offer both power and maneuverability. Rackets with a balance above 32.5 cm are considered head heavy.
They have more power but less control and are less maneuverable. Racquets with a balance of less than 32cm are simple to handle and provide more control but less power. Because they generate less pain, they are advised for players with elbow difficulties.
Up to 8 Years Old Child:
Racquets in the 17-inch, 19-inch, and 21-inch sizes are relatively light and designed with adolescent muscles in mind. These racquets are entirely pre-strung and based on age and height rather than skill level. Wilson's smallest racquet is 17 inches long and intended for very young children (ages 2-3), while the slightly longer 19-inch racquet can be used by children as young as four years old.
21-inch racquets are suitable for children aged 5-6 years, while 23-inch racquets are suitable for children aged 7-8 years. When choosing a racquet for your youngster under the age of eight, consider their height.
9 – 10 Years Old Child:
When it comes to picking a racquet for a 9- or 10-year-old, skill level, and on-court experience are more important than ever. Because they are built with the same performance carbon fiber as our full-size adult performance models, performance level 25-inch racquets like the Clash 25 and Ultra 25 v3 are somewhat heavier and suited for a more aggressive junior player. If your youngster is still learning to play tennis or does not play in tournaments, a lighter leisure racquet should suffice.
10+ Years Old Child:
When choosing a racquet for a little older child, skill status and level are also important considerations. Our 26-inch racquets are a little longer and thus a little heavier than the previous models. They want to assist young players in making a gradual and safe transition to an adult frame when their height allows it. A competitive junior should consider our junior performance rackets, such as the Clash 26, Ultra 26 v3, and Pro Staff 26 v13.
| | | |
| --- | --- | --- |
| AGE | HEIGHT | RACQUET LENGTH |
| 4 Year or Younger | 40 Inches or Shorter | 19 inches |
| 4-5 Year | 40-44 inches | 21 inches |
| 6-8 Year | 45-49 inches | 23 inches |
| 9-10 Year | 50-55 inches | 25 inches |
| 10 or Older | 55 inches or Taller | 26 inches |