Investing in a tennis ball machine is a declaration of your desire to enhance your game. You'll want to use the best equipment available because you're putting a lot of time and money into enhancing your court skills. Lobster is one of the best manufacturers of tennis ball machines on the market.
They are the gold standard in the tennis ball machine business for providing high-quality, long-lasting, and adaptable machines. So, let's take a look at what Lobster is all about, why you should buy a tennis ball machine, and some of Lobster's current best-selling items.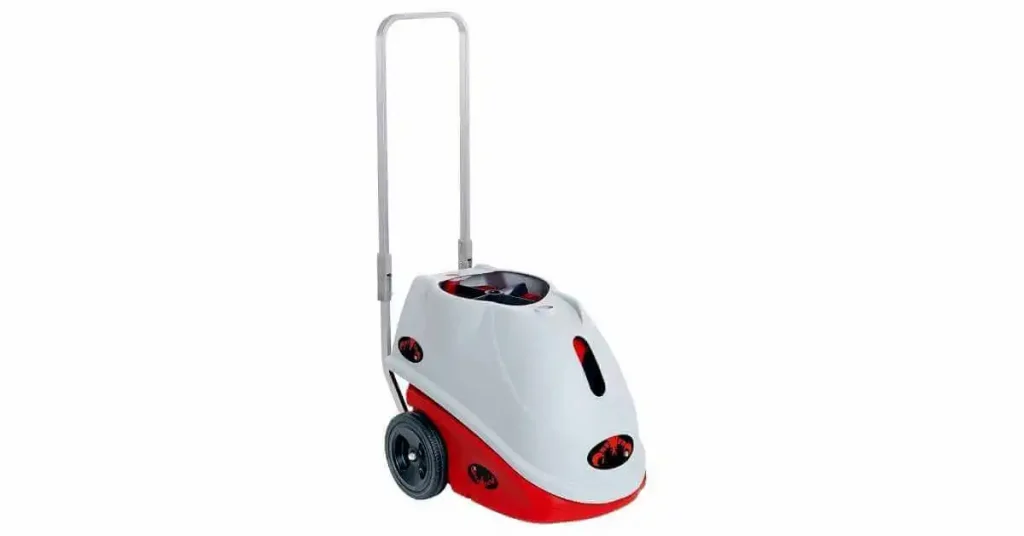 Best Tennis Ball Machine 2022
Tennis ball machines are a great method to practice your game on your own time. A tennis ball machine will serve you balls repeatedly, helping you to improve your footwork, consistency, and practice.
Tennis ball machines are expensive to purchase, but they will save you money over time. If you utilize a ball machine to practice on your own for hours at a time, you won't have to pay for as many lessons or plan to hit classes with other players.
One of the less expensive tennis ball machines would suffice if you simply want to practice the same shots over and again to improve your accuracy. Tennis balls with a smooth performance are preferred in this case because they maintain their shape. These machines will have pre-programmed drills, bespoke drills, random ball distribution, and even imitation of frequent play patterns.
Whether you're a tennis instructor or a club owner, a tennis ball machine is a terrific way to save money, run your business more efficiently, and get the most out of your court. Coaches are rarely able to devote greater attention to skill development when they use a tennis ball machine to feed balls to players. It also does away with the requirement for assistant coaches and assistance.
Read More About Wilson Championship Tennis Balls Review
History of Lobster Tennis Ball Machine:
Former banker Harry Giuditta created the lobster in 1970 to produce high-quality, long-lasting tennis ball machines. As a result, he purchased the Green Brook Developing Company, recalled all of the company's existing equipment, repaired them individually, and then returned them to clients for free.
Spinshot Player Tennis Ball Machine Review
Their equipment is known for being the best-designed, highest-quality, and most trustworthy on the market. Lobster has established a reputation among tennis players and coaches, establishing them as the gold standard against which all other ball machine companies are judged. So, let's see how fantastic Lobster's machine lineup is.
Lobster is a well-known tennis brand that is both unique and trustworthy. It's no surprise, then, that they offer excellent customer service, produce high-quality products, and have long been market leaders in the tennis ball machine industry.
Lobster – Lightweight – Large Wheels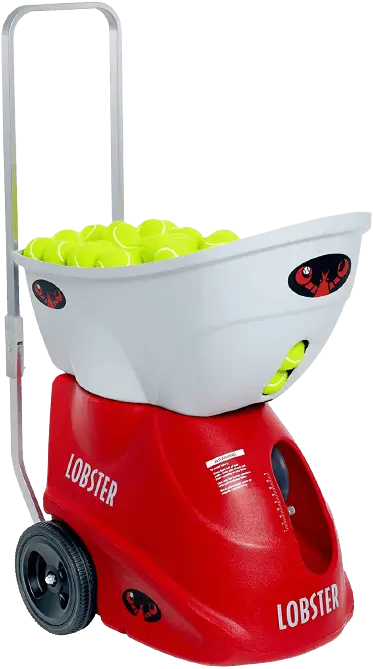 LIGHTWEIGHT AND DURABLE
EASY TO TRANSPORT
VERSATILE MACHINE
REMOTE CONTROL SYSTEM
They succeed at filling market gaps, catering to the needs of clients, and consistently exceeding quality standards. Honesty, outstanding customer service, high quality, and dependability are core characteristics of Lobster. Their ball machines and equipment are unequaled in terms of usefulness, and they are well worth the money when compared to some of the less expensive machines on the market.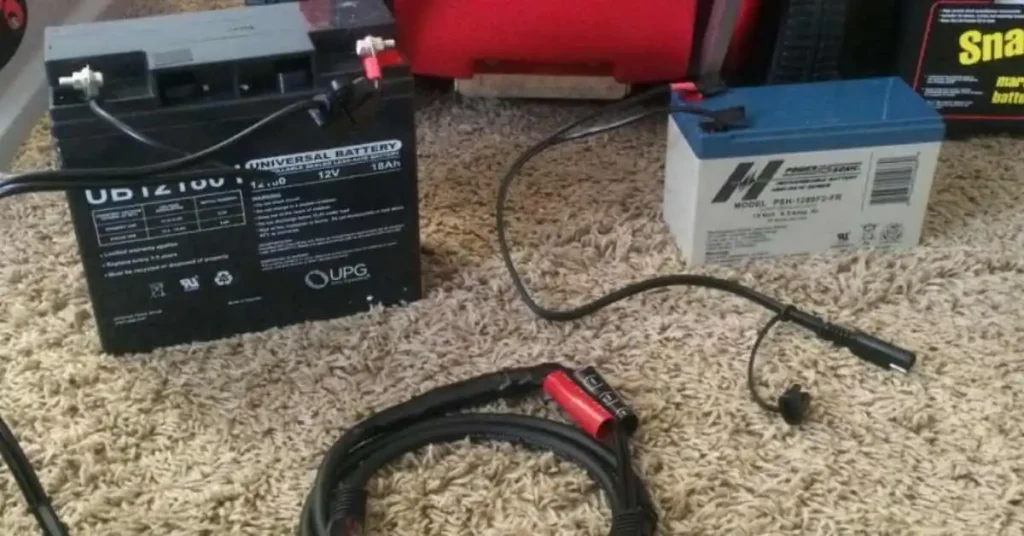 What are the basics of a tennis ball machine?
A tennis ball machine is a machine that controls the speed, direction, and amount of tennis balls released from a dispenser. It can be used to improve ball striking, serve accuracy, and overall gameplay. The machine typically has a remote control so the user can adjust the settings for their own playing preference.
Basic features of a tennis ball machine include:
Speed: Controls how fast the balls are released from the dispenser.
Direction: How the balls are dispensed (straight, in a curve, etc.).
Amount: Sets how many balls are dispensed at a time.
How does it work?
The Lobster Tennis Ball Machine is a great way to improve your tennis skills. It uses a machine to hit tennis balls at different speeds, which makes it a great way to practice your swing. You can also use the machine to improve your fitness. The Lobster Tennis Ball Machine is very easy to use and it is a great way to improve your skills.
Pros
It's easy to move because of its large wheels, simple structure, and foldable handle.
Possesses the ability to feed lobs, topspin, and backspin.
Within the application, you can change the depth, height, and interval.
Included is a smart 1-amp rapid charger (3-9 hour charging time).
The use of a smartphone or Apple Watch as a remote control is an option.
The hopper is translucent, so you can see how many balls are left.
Cons
There's no remote control, and wireless remote controls and applications are pricey.
Resonance cannot be programmed.
There isn't a traveling case included.

Conclusion
In conclusion, the Lobster Tennis Ball Machine is a great device for tennis players of all levels. It is easy to use and can produce quality balls quickly. The only downside is that it can be a bit noisy, but overall it is an excellent ball machine. Enjoy your game!
FAQS:
Is Lobster Tennis Ball Machine a good tennis ball machine?

The lobster Tennis Ball Machine is just the perfect machine for you. Not only will it play your favorite game of tennis, but it also gives you super comfortable and automatic grips, and it is easy to put away in your trunk.

How much does the Lobster Tennis Ball Machine weigh?

The machine weighs approximately 50 pounds and measures 27u0022 wide, 18u0022 tall, and 36u0022 deep.

What are the benefits of using a lobster tennis ball machine?

A lobster tennis ball machine is an excellent option for people who work out on a regular basis. It can improve gameplay and provide a lot of enjoyment, while also improving your power and accuracy.

What's the difference between Lobster Tennis Ball Machine and Spinshot Player Tennis Ball Machine?

The difference between Lobster Tennis Ball Machines and Spinshot Player Tennis Ball Machines is that the Lobster Machine automatically orders the balls, which are being pre-loaded by the machine. On the other hand, players need to press a button for each order of tennis balls.