The Nike Air Zoom Vapor is among the most worn tennis shoes on the planet. It is comfortable, packs a punch of features, and is extremely durable making it worth considering. In this article, we are going to talk about all the details you need to know about the Nike Air Zoom Vapor and whether it's a great bang for the buck or not.
Nike Air Zoom Vapor Review 2023
Nike Air Zoom Vapor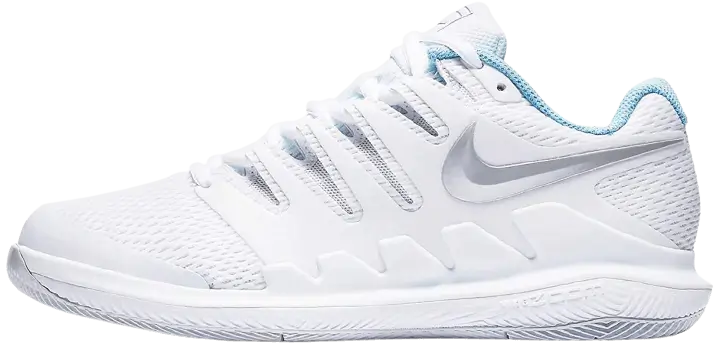 Excellent Performance
Effortless design
Affordable
Good Amount of Cushioning
Nike continues to evolve the hottest tennis shoes of the decade; Nike Air Zoom Vapor. It is worn by some of the most talented players on the tennis court and delivers a stellar performance so you won't regret your shopping experience.
In the last few years, the Vapor series by Nike has seen amazing progression with regard to technology and stability. Players like Bianca Andreescu, Andrey Rublev, Karen Khachanov, and Nick Kyrgios wore the Nike Air Zoom Vapor and have recommended it for its comfortable cushioning and impeccable support.
The shoe possesses some high-end features like light upper mesh, asymmetrical lacing, and neoprene bootie construction and offers way more stability on the court than it did before.
Why we have chosen it as the top choice for professional players?
One thing that Nike Air Zoom Vapor is really good at right out of the box is comfort and stability. It doesn't need any break-in period and offers the same fit as its predecessor. However, it does have a better lockdown due to its asymmetrical lacing system. Also, we have to say, we found the Air Zoom Vapor fit for all players who want to heighten their speed on all sorts of surfaces.
There are various reasons why Nike Air Zoom Vapor is a top choice for professional and experienced players. It has better playability, enhanced durability, incredible comfort, and a lightweight design, the list just simply goes on.
So, to make things easier for you to understand, we are going to highly all the features of this bad boy below. You can go through every aspect in detail and figure out if Nike Air Zoom Vapor is something you would spend on or nada!
Related to Adidas Barricade Review
What is the one thing you prioritize when finding excellent tennis shoes? It is the performance orientation that in our opinion Air Zoom Vapor offers tons.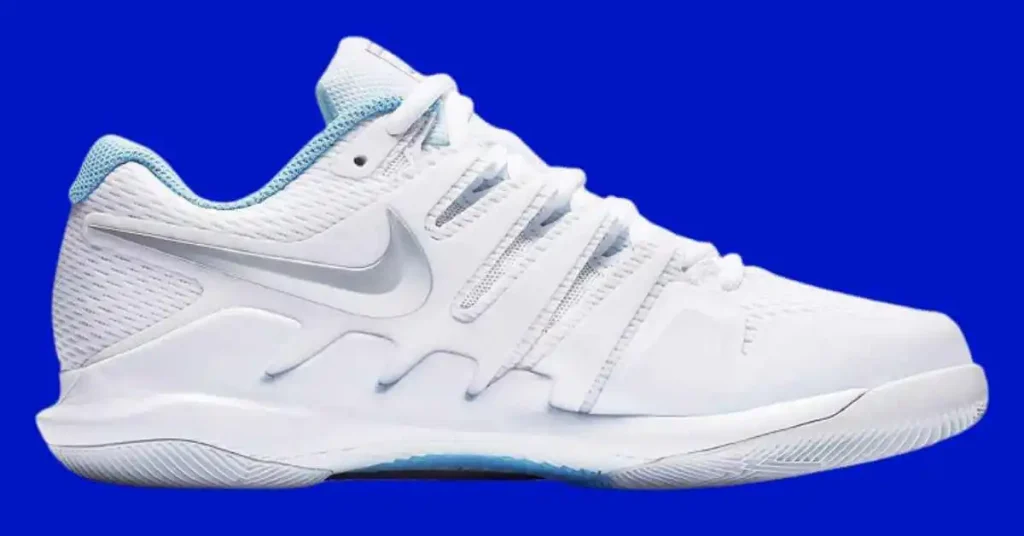 It provides incredible stability and optimal support while you're running blind-eye on the court. It features an enhanced foot frame on the shoe's lateral side, allowing smooth transitions throughout the court. We also experienced low-to-the-ground traction with these shoes that deliver optimal comfort resonating with the level of the player.
We all want an aesthetically pleasing shoes, don't we? Apart from being beautifully designed and available in different colors, the Nike Air Zoom Vapor was also very effortless to put on. It comes true to the fit and has sufficient toe space so that you don't end up feeling any kind of pressure when running around.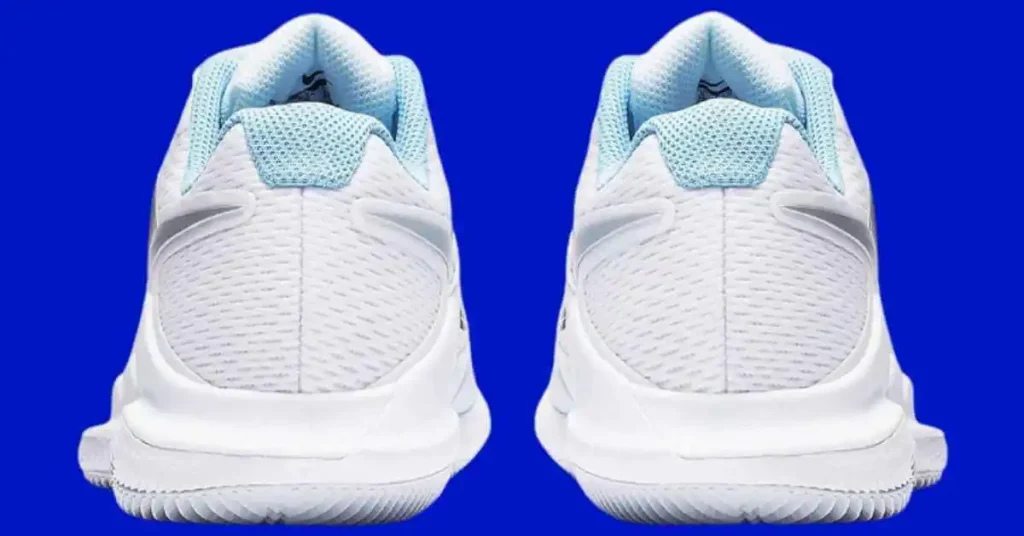 It feels lighter and more secure this time. The asymmetrical lacing system definitely did wonders for us. The shoe was snugly fit and we did not experience discomfort at any point in time.
As summer is right around the corner and will be here sooner than we know, a lot of players are looking for shoe options that won't sweat like hell. Lucky for us, neither did Air Zoom Vapor. It features breathable mesh that doesn't sweat and won't get moist even if you play for long consecutive hours.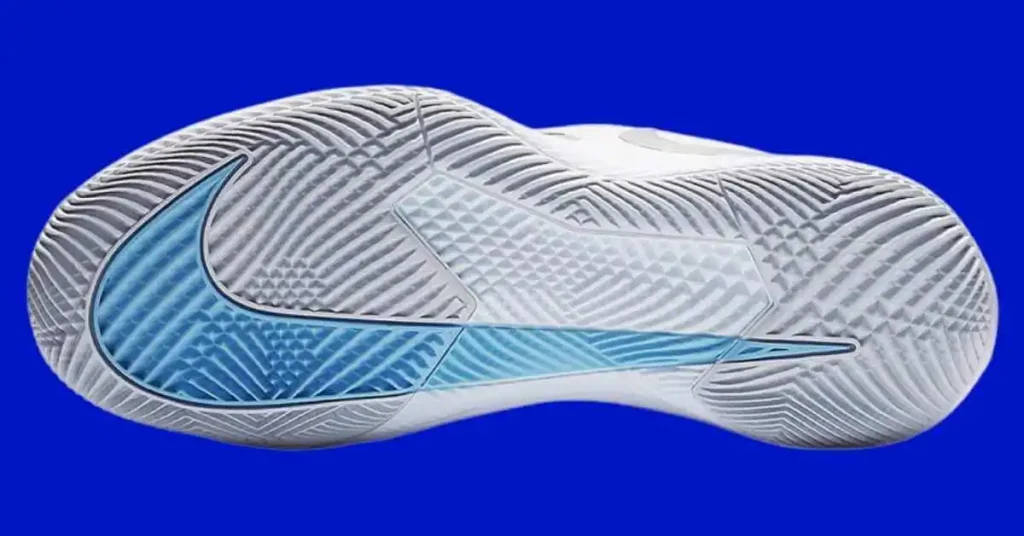 The brand has integrated mesh throughout the upper which we were very skeptical about initially. But while playing, we didn't have any issues moving our feet horizontally or vertically on the ground. The fabric also didn't tear up which proves better longevity.
If you can find a better cushioning system than Air Zoom then you will have to let us know because we haven't, not yet at least.
The Nike Air Zoom Vapor features a herringbone pattern that is great for on and of-court players. With added padding, your feet will remain in a comfortable position while you play. The overall quality of the shoe is unparalleled when it comes to cushioning, while it ensures more and more stability.
Nike has come up with a new traction pattern that is great for performing on hard courts and will also keep dirt and dust at bay. The toe box on Nike Air Zoom Vapor features rubber for better durability and to ensure the shoe doesn't end up tearing up when you hit the surface hard.
The shoe has a lightweight yet highly responsive construction that can withstand rigorous playing. You will also be glad to know Nike has backed it up with a 5-year warranty so if at any point you feel the shoes aren't performing well, you can always have them replaced.
Pros
Doesn't need breaking in
Lightweight and durable
Better breathability
Aesthetically pleasing
Extremely responsive
Cons
Some players experienced slight tearing up of the upper mesh
Conclusion:
We will be honest; we did have our reservations with the Nike Air Zoom Vapor because of its low price. However, upon testing it ourselves and while doing some research we found out that Nike hired economical vendors to launch this piece of art. The brand wanted to make these tennis shoes more cost-effective so that anyone could afford them which they did successfully.
It has to be the most stylish tennis shoes on the market. The design, overall construction quality, lightweight material, asymmetrical lacing system, everything in this article is right to the top. Plus, you will not have to worry about breaking your monthly income in half just to afford this masterpiece.
So, yes, the Nike Air Zoom Vapor is a win-win tennis shoe in our book. We absolutely love everything about it, as you can see already, and highly recommend it.
FAQS:
What is the difference between Nike Air Zoom Vapor shoes and Nike Air Max?
Nike Air Zoom Vapor shoes are designed for comfort and cushion. Nike Air Max sneakers provide superior performance in all types of conditions.
Are Nike Zoom Vapor tennis shoes good for tennis?
Yes, the Nike Zoom Vapor tennis shoes are good for tennis and give you a performance-driven feel.
Is Nike Air Zoom Vapor a running shoe?
The Nike Air Zoom Vapor provides a cushioned and responsive ride so it's great for running but it can be worn for other on- and off-road activities like golf, soccer, basketball, softball, and cycling.