A lot of tennis players believe in wearing only one pair of sports shoes, the one they are most comfortable in. And truth be told, it gets quite difficult to find new shoes every time you're playing on a different kind of surface, not to mention how it's unaffordable. So won't it be better if you found something that works well on all surfaces and delivers exceptional performance?
Adidas Barricade was one of our top choices for this purpose but since not everyone is interested in buying them, we thought why not check out the Adidas Solecourt Boost Tennis Shoes?
Soon after this baby was released, it became the top choice for every tennis enthusiast due to its combination of durability, support, comfort, and high-quality materials. We think these are one of the worthiest contenders for the best tennis shoes you can see on the market. But let's discuss why,
Why Adidas Solecourt Boost Tennis Shoes are worth considering?
Back in 2019, Adidas didn't come up with Barricade so they decided to launch a new shoe model instead, the Adidas Solecourt Boost. Since there were so many expectations from this latest launch by the tycoon, you bet we were so ready to test these babies for performance and durability.
Adidas has always been top of its game. They have never come up with any product that has disappointed us with regard to comfort and durability. So it makes sense that we had high hopes of Solecourt Boost as well. Whether these shoes were up to the mark or not, you will have to read on to find out.
Before you indulge in the details, you should know that this is not a Barricade update. Although it does pack a lot of the same features and aspects so you're not going to miss out on much.
The very first thing that comes to our minds whenever we decide to get ourselves sports shoes is that it needs to be comfortable enough to help us manage long-hour training sessions. In our experience with the brand over the years, we have come to the conclusion that any shoe that features Adidas's Boost cushioning is by far the most comfortable sports shoe option in the market.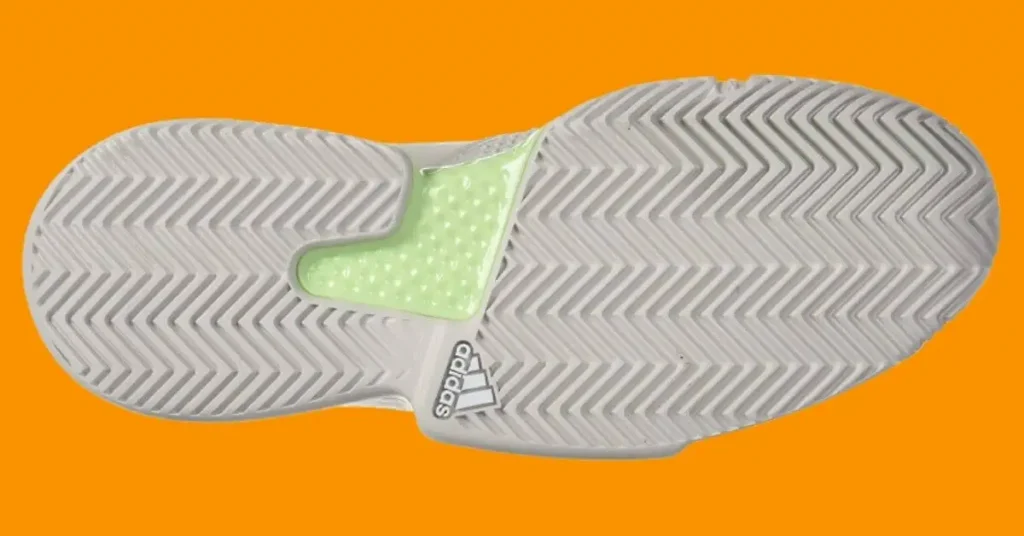 The boost on Solecourt isn't just located on the heels but it is also present in the midsole. This is exactly what makes these babies so comfortable and responsive. It's very comfortable to put on and offers a suitable amount of cushioning to keep your feet relaxed.
If you happen to be someone who is dealing with some foot issues and don't want your feet feeling harsh then Solecourt Boost would be the perfect choice for you.
A lot of players who have used the Adidas Barricade usually look for the same amount of stability from other shoes as well. Lucky for us, the Solecourt Boost promised stability and so it did deliver. This is great news for players who want to feel locked in and are ready to go.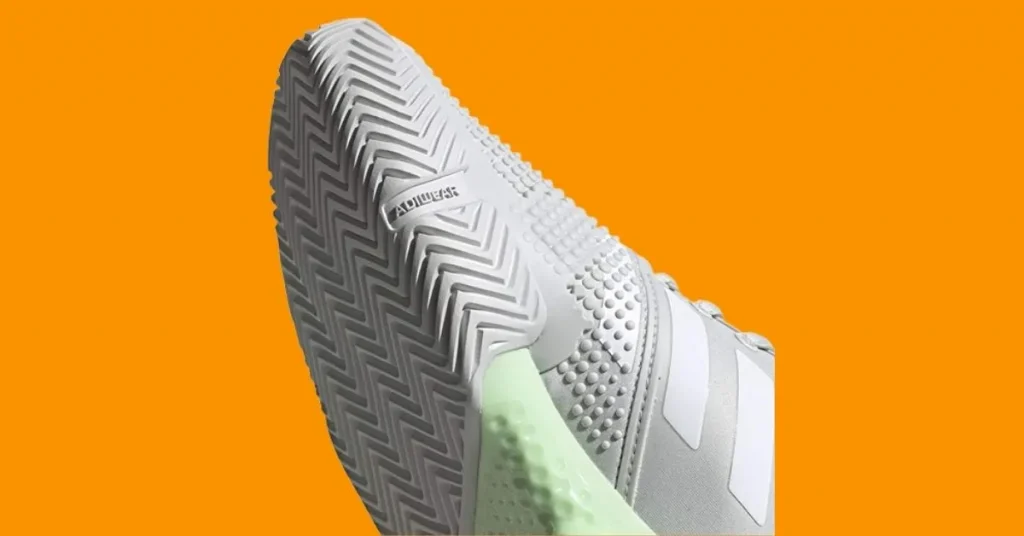 There is no break-in time which is great. But what is more interesting is these shoes become far more stable and comfortable as time goes on. Maybe it is because eventually your feet begin to get the hang of running around in these shoes and it feels more comfortable with every game you play.
We were pretty surprised to know that Adidas didn't put an outsole guarantee of six months on the Solecourt Boost. Despite that, there is no doubt that these are among the most durable shoes on the market.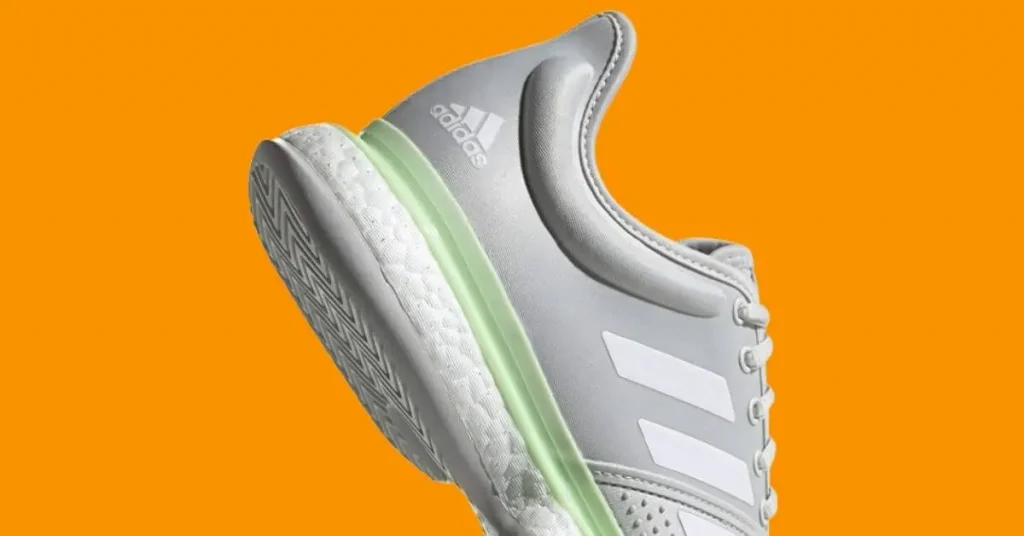 The outsole is made out of a rubber compound that is durable and unbreakable to the core. It has an excellent traction pattern that keeps your feet connected to the ground, ensuring you don't lose balance while making difficult transitions.
Read More About Top 10 Tennis Shoes for Hard Court
Another added benefit of the Adidas Solecourt Shoes is that you can use them on a variety of surfaces. Aggressive players will have no problem making these shoes last longer than before.
The final selling point of this pair of tennis shoes is the weight. It doesn't come on the lighter side. The shoes feel quite heavy but they do promise better stability in terms of other tennis shoes you may have come across.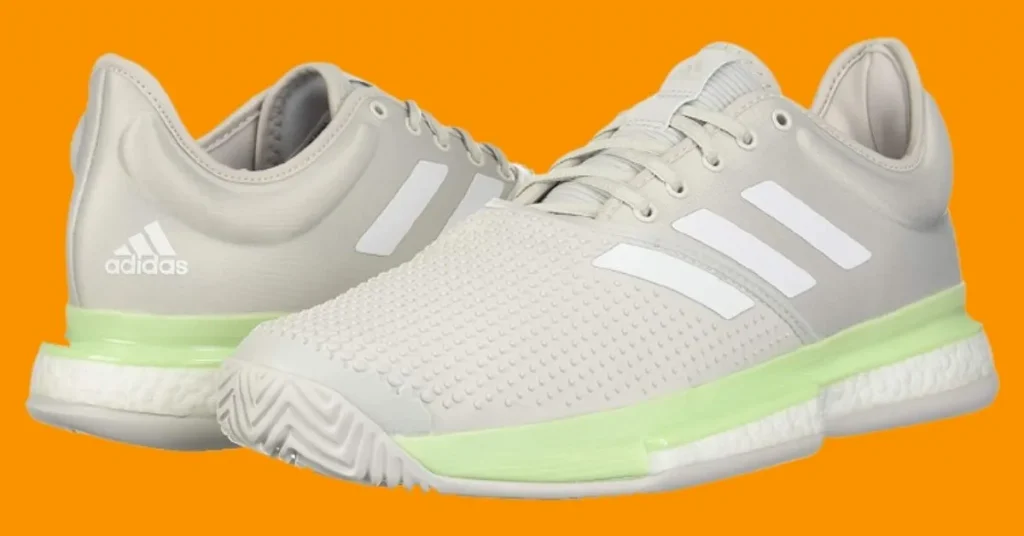 However, one thing that is worth commending is the weight distribution is balanced which makes it not as heavy as you may have thought. There is some pressure on the feet while you run but it does make you far more stable than you were before.
Pros
No breathability issues
Excellent build quality
Comfortable and snug
Sufficient toe space
Cons
Slightly on the heavier side
Not true to size
Conclusion
There is so much to talk about when it comes to the Solecourt Boost but one thing is for sure, these shoes are recommended for players of all sorts. These babies provide commendable durability, offer phenomenal support, have great balance, and look extremely stylish that you're sure to make heads turn on the court.
You might face some issues getting the right size of Solecourt Boost but it shouldn't be that difficult. All we suggest is that you should wear these shoes physically before putting your money on them. Also, there is no six-month durability guarantee which can also be frustrating for some buyers.
Other than that, there is nothing to worry about. If you happen to be a tennis player who won't mind a slightly heavy shoe, then Adidas Solecourt Boost has got you covered. The price is great and so is all the efficiency you get out of it.
If you have used these tennis shoes yourself, we would love to know how your experience has been and what rating would you give Solecourt out of 10.
FAQ'S
What type of shoe is Adidas Solecourt Boost?
Adidas Solecourt Boost is a tennis shoe that promises to deliver great comfort, flexibility, and responsiveness across every surface from asphalt courts to grass.
Can I use Adidas Solecourt Boost tennis shoes for basketball?
Yes, you can! Adidas Solecourt Boost tennis shoes are perfect for basketball, as well as many other sports.
What is the difference between the Adidas Solecourt Boost and the Adidas Ace 18?
The Adidas Ace 18 is made for a more advanced player, while the Adidas Solecourt Boost is focused on a beginner and intermediate level.
What are Adidas Solecourt shoes made of?
Adidas soles are made out of a mesh and synthetic upper. The sole is made of Adidas boost foam and the shoes are stitched with thread.