Adidas Padel rackets incorporate reinforcement technologies that aim to take your performance to the next level without depending on your skills. As a frontline brand, Adidas always tries to launch something better, ergonomic, and versatile to cheer up its customers.
Well, the idea of universality does not exist in sports equipment, each player needs to buy one according to their gameplay and preferences. Based on my experience, here is a quick Adidas padel racket review.
Adidas Padel Racket Review
Top Pick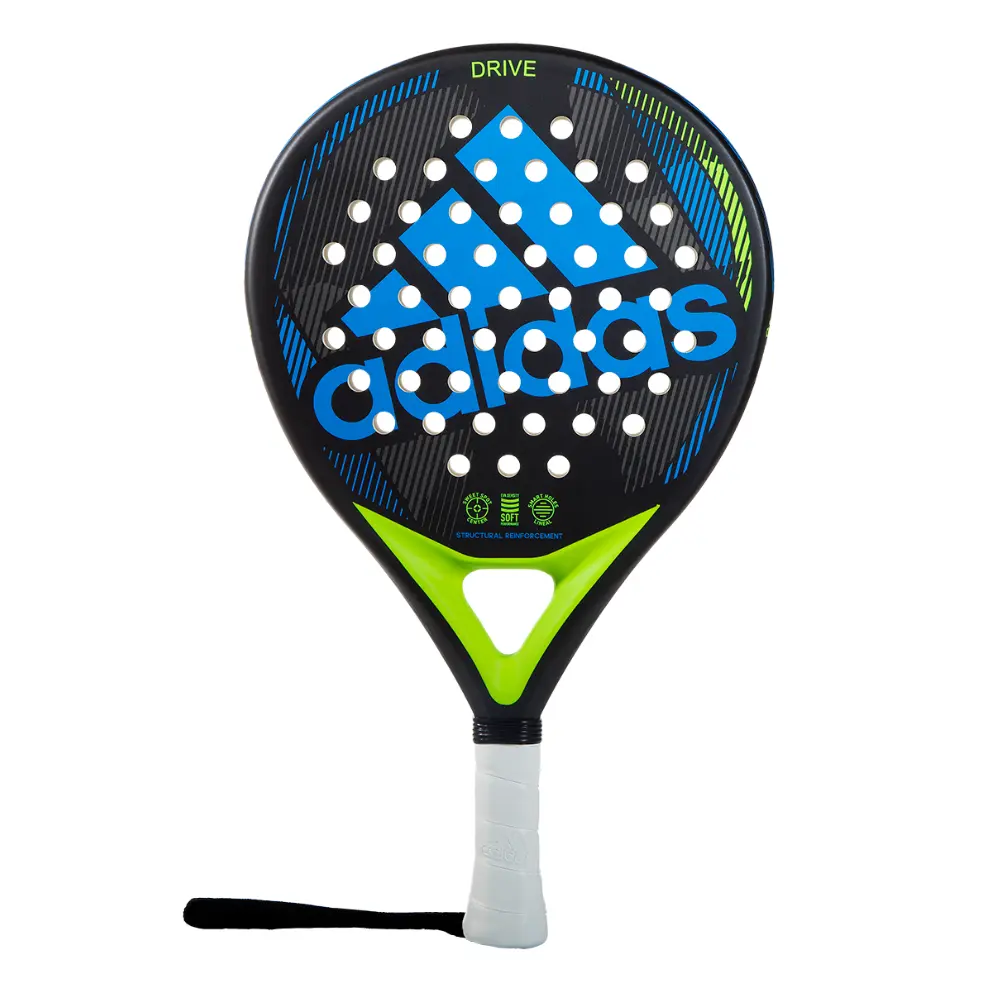 Pros
Adidas uses advanced technologies and materials
Metalbone 3.1 reduces mishits, RX Carbon has a bigger sweet spot
Lightweight materials for control and maneuverability
Cons
Metalbone 3.1 may not suit beginners
Adidas padel rackets may not suit everyone
Padel Racket
A Padel racket is a strong and solid handheld product with no strings. It has a perforated head and easy to grip tail. Compared to typical rackets, the padel racket is small, compact, lightweight, and easy to handle. Usually, the padel rackets are made of carbon fiber, fiberglass, or other lightweight materials that offer unmatchable control and maneuverability and are easy for every level player.
Adidas Padel Racket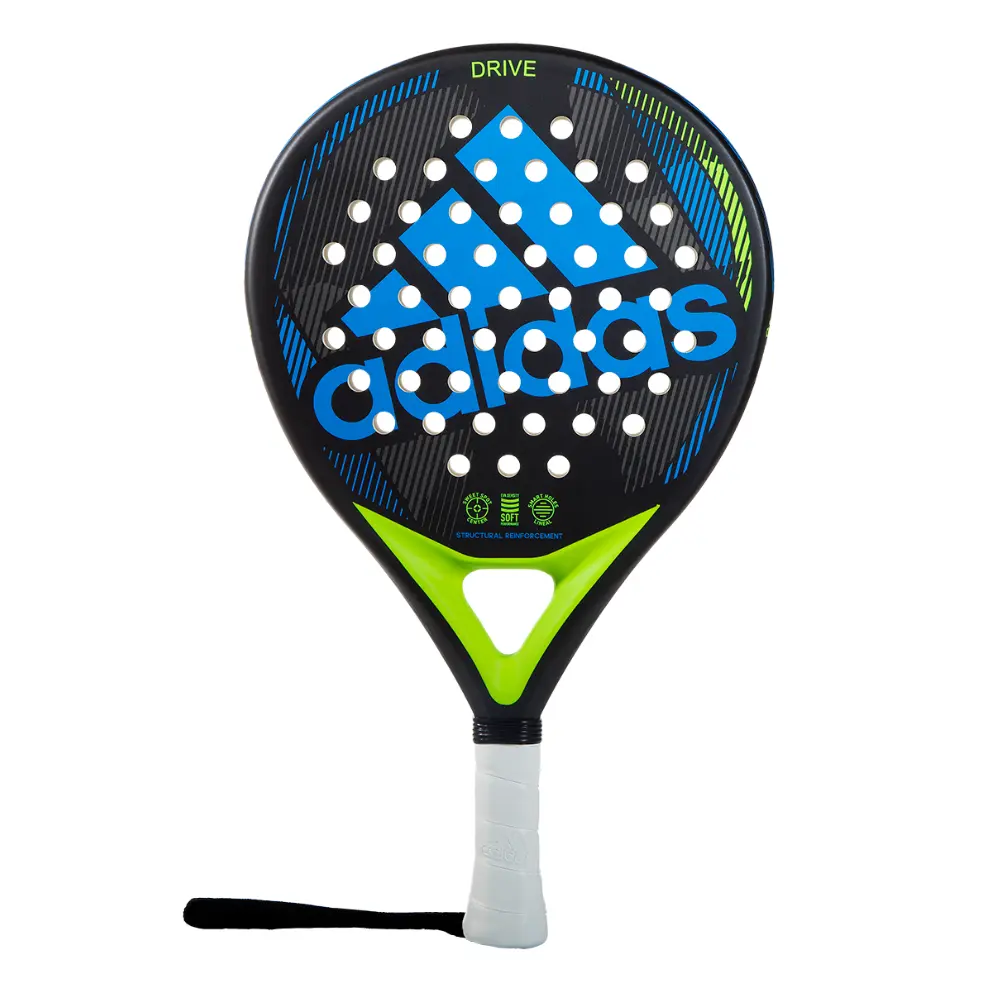 Americans and their obsession with Adidas are real. As a hard-core Adidas fan, the brand has been selling quality-wise top-notch products for years in different categories, and padel rackets are no exception. The Adidas padel rackets are no less than an art form. They are designed to let people feel the most wonderful emotion in the world, that is, "victory."
Adidas combines advanced technologies, designs, and materials to create the most unique, user-friendly, and performance-wise unmatchable padel rackets. I have bought a couple of Adidas padel rackets in recent years, so in this blog, I'll share my thoughts on Adidas padel rackets. Don't worry! This is an unsponsored article, and I'll try my best to be honest with you guys.
Adidas Metalbone 3.1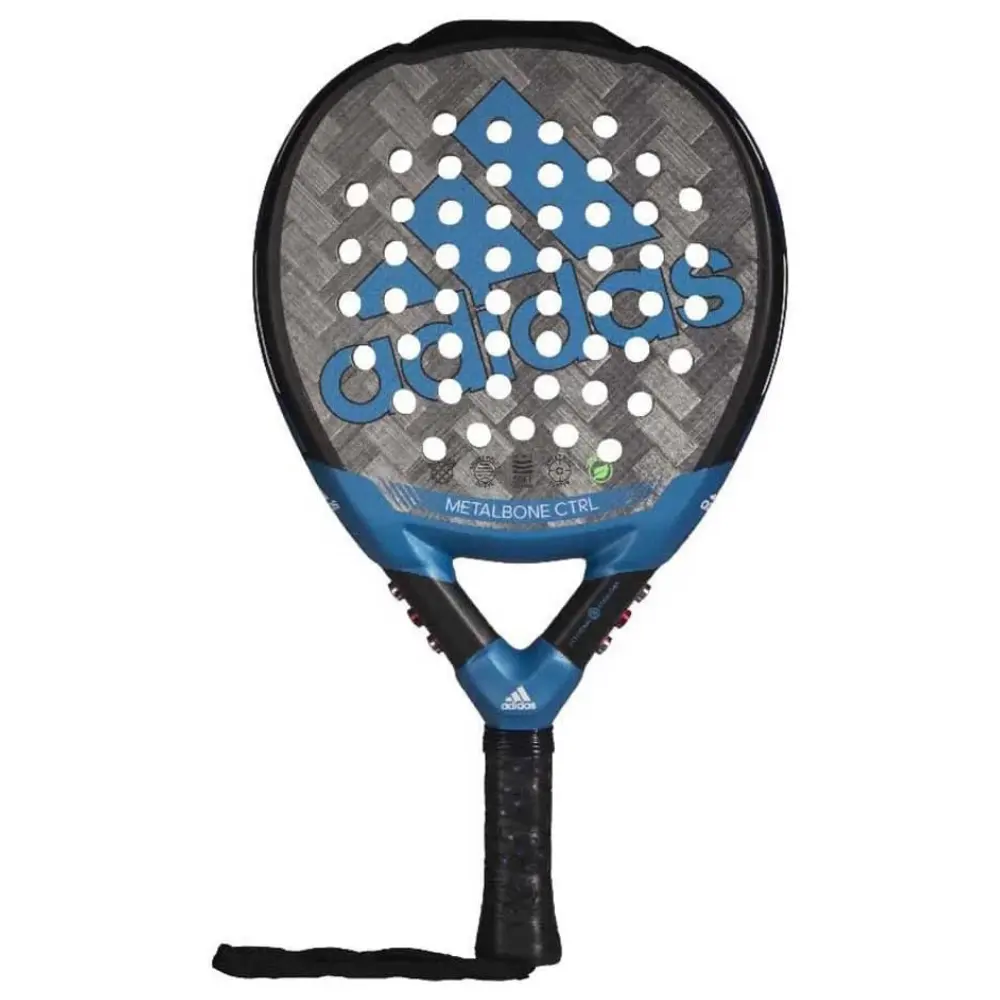 The first Adidas Padel Racket that I ordered was Metalbone 3.1. Its appearance and materials were one of the reasons why I decided to buy this racket. The Metalbone 3.1 comes in a black and red scheme, and it has a sophisticated diamond shape. The sweet spot is a bit large at the top of the hitting area, which is designed for powerful and speedy deliveries.
When I received the delivery from Adidas, I was a bit mystified or confused because, as a professional player, a wrong padel racket can risk my performance and score, in a nutshell. But luckily, the Metalbone 3.1 racket impressed me in the first place through its luxury quality.
The head of the Metalbone 3.1 is constructed with aluminized carbon fiber that is optimally hard enough to strike the ball with power and reduce the count of mishits. While the handlebar of the Metalbone 3.1 is made of textured material that improves the grip and feels super soft and gooey.
After using the Metalbone 3.1 racket, I came to the conclusion it has an unmatchable balance because of its right weight distribution. It gives off high power and swift strokes and makes defense challenging for competitors. Overall, this padel racket provides a stiffer feel and hits the ball with accuracy.
I recommend the Metalbone 3.1 to offensive players who want an ample amount of pressure on the ball. If you're good at tennis and have the promising striking ability, the Metalbone 3.1 is a perfect choice for you. However, beginners who're looking for a soft and easygoing padel for test matches should consider some other padel rackets.
The bottom line is that the Metalbone 3.1 is one of the topmost rackets by Adidas. It is based on the latest technology that aims to offer a soft feel and high performance on the court. It is suitable for offensive tennis players.
Adidas RX Carbon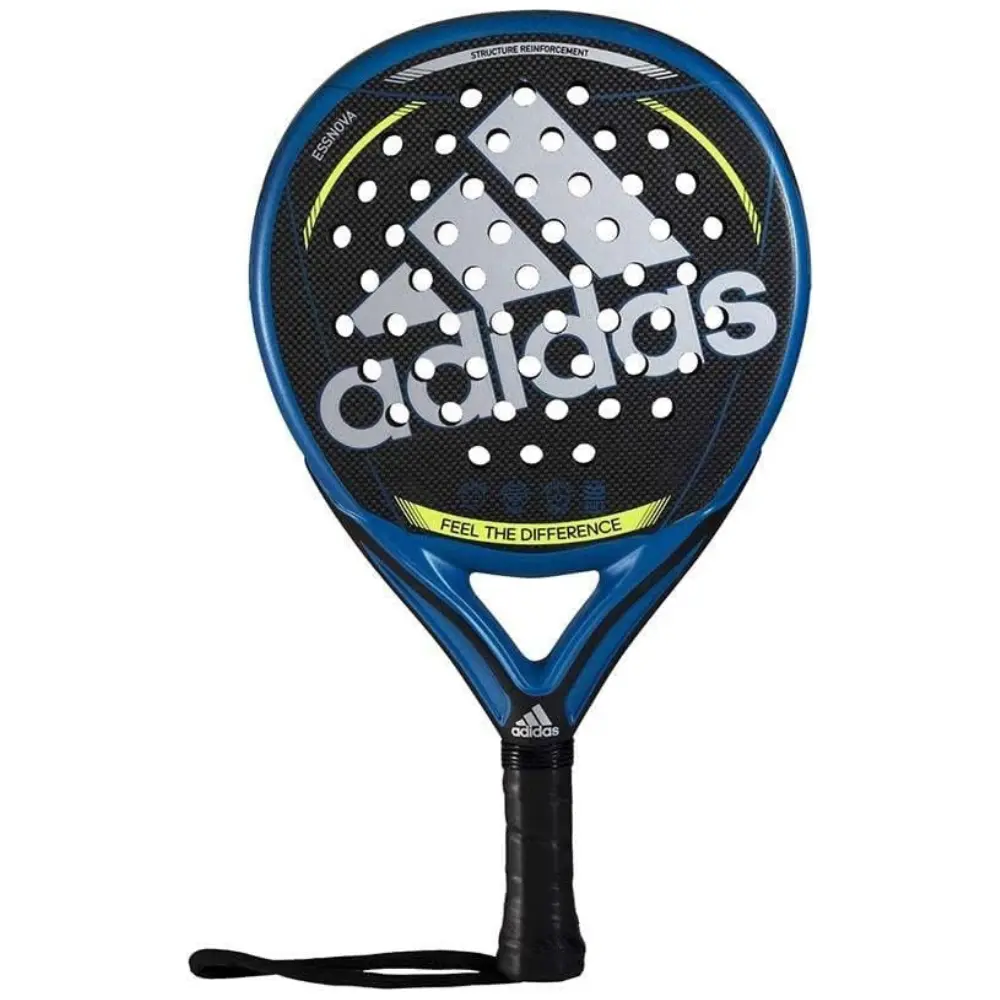 The Adidas RX Carbon padel racket is another topmost product from my favorites for many obvious reasons. The reason why I ordered this racket is its impressive construction quality. The modern rackets by Adidas are made of carbon that is super lightweight and maneuverable, yet stiff and easy to control than the predecessor materials used by Adidas.
I am always conscious about the orders before delivery because, obviously, no one wants to waste his money. But that was not the case when I bought the Adidas RX Carbon padel racket because it already stands among the signature rackets by Adidas and has excellent customer reviews. So, I was very confident about the Adidas RX Carbon padel racket, and my expectations were as high as Burj Khalifa.
Fortunately, the Adidas RX Carbon padel racket didn't disappoint me and fulfilled all my expectations by offering incredible performance. It is an easy-to-use racket from the 2023 collection by Adidas that tick-marks all the requirements of an intermediate player. It has a round shaped head supported with a comfortable to-grab handle that provides better control and low balance.
The reason why I highly recommend the Adidas RX Carbon padel racket is its bigger sweet spot. A bigger sweet spot in the padel racket means greater forgiveness. In other words, the Adidas RX Carbon padel racket will reduce the count of mishits or wrong hits without depending too much on your skills. In this sequence, if you want to improve your scoreboard like me, the Adidas RX Carbon is an ideal pick for you.
The bottom line is that the Adidas RX Carbon padel racket is one of the most superior padel rackets available in today's market for intermediate players. It is easy to handle and control and is designed to lift your score. Overall, the primary perks of the Adidas RX Carbon include a bigger sweet spot, better balance and control, a lightweight and highly maneuverable body, and popularity.
FAQs
Are Adidas padel rackets any good?
Adidas is a multinational company for selling front-line sportswear, workout apparel, sports accessories, and more. As far as the padel rackets are concerned, I have strong faith in Adidas because Adidas padel rackets bring superiority in quality and performance without demanding extra bucks. Nevertheless, if you're a beginner or professional tennis player, shifting to the Adidas padel racket will definitely cause a major improvement in your score.
What is an adidas padel racket made of?
Adidas has made plenty of padel rackets to date, but most of their rackets are made of rubber, fibers, carbon, and other durable materials. The advanced padel rackets by Adidas are made of carbon fiber which stands out for being the most lightweight and maneuverable. There are a few composite rackets too that are suitable for all-level tennis players. These are called universal rackets.
What do I need to know about padel rackets?
Padel rackets, unlike string rackets, are a bit more stiff, compact, and easygoing. They weigh up to 385 g and are made of carbon fiber, rubber, or composite materials that provide high forgiveness, better stiffness, and a softer feel. The handlebar of the padel racket is typically shorter in length than regular strong rackets, and it provides improved stability and control.
Final Thoughts!
That's all for the Adidas padel rackets! Adidas is among the top-notch brands without a doubt for selling high-class products that will bring your performance and scoreboard to the next level. As a long-term user, I have suggested two of my favorite Adidas padel rackets that stand out for their excellent construction quality, durability, stiffness, maneuverability, and stability.